Graham Reid | | 2 min read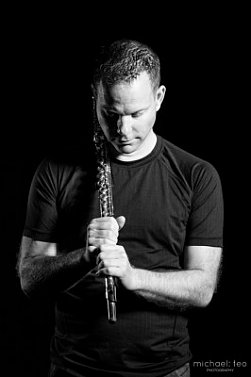 Saxophonist Paul Van Ross is no stranger to these shores and returns for what he says is his 15th New Zealand tour next week.
The Melbourne-based composer (and flautist) has also played in the US, Japan, Colombia, Germany and Cuba. He studied in New York for two seprate periods, played alongside the likes of Roy Hargrove and George Coleman, has appeared at jazz festivals throughout Asia and in this country and . . .
In fact his most recent album My Cuban Soul was recorded in Havana with Cuban players in the same studio used by the original Buena Vista Social Club.
With long-standing drummer Mark Lockett (15 years together) and bassist Cameron McArthur, Van Ross has a short tour (see dates below) but the acclaim he has been accorded here and in his homeland means they will be nights to remember.
Time then for him to answer our Famous Elsewhere Jazz Questionnaire . . .
The first piece of music, jazz or otherwise, which really affected you was . . ?
Jan Garbarek "Blossom" from Belonging Album with Keith Jarrett……made me cry. Emotional playing.
When did you first realise this jazz thing was for you?
In High School, playing in the school "Dance Band" – tunes like Tuxedo Junction, Take the A-Train etc
What one piece of music would you play to a 15-year old into rock music to show them, 'This is jazz, and this is how it works'?
Depends what instrument they play…….but, If a video – any John Coltrane live. If Audio only – any track from Kind Of Blue.
Time travel allows you go back to experience great jazz. You would go to . . ?
Hear Charlie Parker. NYC 52nd St times.
Which period of Miles Davis' career do you most relate to, and why: the acoustic Fifties; his orchestrated albums with Gil Evans; the acoustic bands, the fusion of the late Sixties; street funk of the Seventies or the Tutu album and beyond in the Eighties . . .
Probably the Fifties….Steamin' Relaxin', etc….although I also love the quartet with Wayne Shorter.
Any interesting, valuable or just plain strange musical memorabilia at home?
I collect saxophone figurines……having visiting many overseas countries….I have quite a collection.
The best book on the jazz life you have read is . . .
Loved reading the Sonny Rollins story.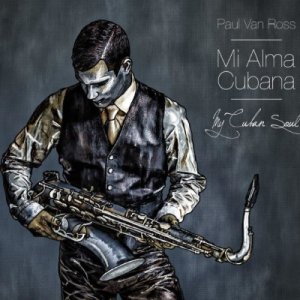 If you could get on stage with anyone it would be . . . (And you would play?)
Someone alive? Herbie Hancock…….I'd play anything with him.
The three films you'd insist anybody watch because they might understand you better are . . .
The Shawshank Redemption, Saw……..
The last CD or vinyl album you bought was . . . (And your most recent downloads include . . .)
Luke Howard Trio (Melbourne Pianist)…https://www.lukehoward.com/music/trio/
One jazz standard you wished you had written . . .
Beatrice – by Sam Rivers….I never tire of playing it.
The poster, album cover or piece of art could you live with on your bedroom forever would be . . .
My Cuban Album cover…….photo of me. Painted in acrylic paint so that I look two dimensional. Took 12 hours to paint & photograph.
Three non-jazz albums for a desert island would be . . ?
Paul Simon – Graceland, Sting – Ten Summoners Tales, Rickie Lee Jones.
Your dream band of musicians (living or dead) would be . . ?
Elvin Jones, McCoy Tyner, Jimmy Garrison…….
And finally, is there a track on your most recent album you would love people to hear. And, if so, why that one?
Swami In Da House…….Reflects the energy and interaction of Cuban musicians and the displays elements of Afro Cuban music (at the end)
PAUL VAN ROSS TRIO TOUR DATES
December 13, The Thirsty Dog, Auckland
December 14, Pyramid Music Club, Wellington
December 15, Orange Studios, Christchurch
all concerts start 7.30pm