Graham Reid | | 3 min read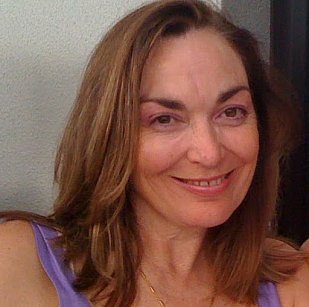 While those of us who write words for a living make it seem easy, for others who embark on a writing project, as Auckland writer Louise Hayward has done with her first collection of poetry As It Was, it can be troublesome journey of doubt and revision, reflection and reservation.
Hayward, who has had a long career in banking (in London) and as music publicist back in New Zealand, took her big step recently and the beautifully presented collection – with illustrations by the young artist Eva Dooley in her final year of Visual Communication at AUT – charts a course through aspects of love, the elements (water and earth) and ends with optimism (A New Life).
There's also a poem about the late Chris Cornell of Soundgarden to whom the book is dedicated.
As It Was is available from her website here or on order though bookshops.
Time then for Louise Hayward to answer some writerly questions . . .
The first book which really affected you was . . .
Watership Down by Richard Adams. I cried for days about those poor wee fictional rabbits and their affliction. Eventually my eldest sister hid the book from me so I never finished it!
Your first (possibly embarrassing) unpublished literary effort was . . .
A terrible entry into the Katherine Mansfield young writers award. My entry was a badly written story based on and funnily enough very alike to Lord of the Rings which I had just read. The manuscript was also badly typed and full of obvious errors.
Do you have any rituals or habits when you are in the throes of writing?
I meditate – often my dear flatmate pops in with a glass of wine breaking the mood and leaving me with a difficult decision to be made..to drink or to write!
If writing was denied you, your other career choice would be . . .
Artist Management. I do belong to MMF and enjoy advising musicians who are new to the industry however the book has become quite demanding so I see fewer musicians these days.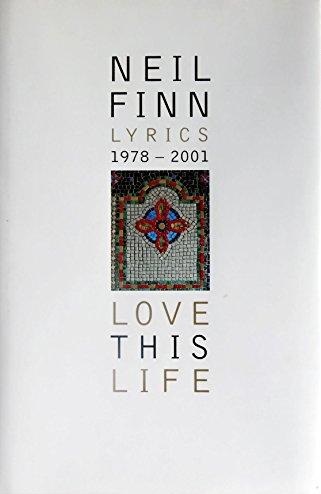 Three books (yours, or by others) you would love everyone to read are . . .
As It Was is a collection of poems by Louise Hayward. Inspirational and full of hope with a sprinkling of love, it is written in old speak and is as if from yesterday with a relevance for today and our future. It is highly descriptive with beautiful illustrations and is a delight to hold. I think that poetry may be making a comeback – it's getting harder to finish a whole novel these days.
The Old Man and the Sea by Ernest Hemingway – he was a big influence in my writing and with his book I often wonder if the long struggle with the marlin was actually about his struggle with heroin.
Love This Life, Lyrics 1978-2001 by Neil Finn – you can lose yourself in these beautiful lyrics. Certainly an inspiration to any writer.
Any interesting, valuable or just plain strange literary memorabilia at home?
When I was very young I wrote a letter to Norman Kirk, the later to Robert Muldoon. I didn't say much in the letters however they both replied!
Hardback, paperback or e-book on a long distance flight?
Magazine, I'm too busy watching everyone, looking out the window, sleeping or movie watching to read much else.
If you could ask a long-gone writer just one question, who would that be? And what would you ask?
Adolf Hitler who wrote Mein Kampf . If he lived today what would he write about Donald Trump.
The last book you bought was . . . (And why that one?)
Touch the Earth by Julian Lennon – a children's book. I bought it for research purposes for my next book! Honest!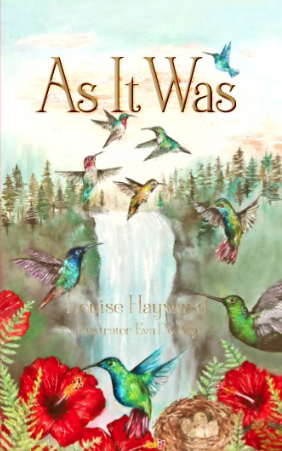 Can you, or do you, listen to music when you are at work? If so, who do you listen to?
Only when the boss is out! Usually Rock - Chris Cornell, Pearl Jam, Queen, Led Zeppelin etc
The book cover you would wear printed on a t-shirt would be?
As It Was! The hummingbirds and scene is so beautiful. I must do that!
You are allowed just one tattoo, and it is of . . .
A ring of tiny elephants with their baby elephants holding onto each (around the top of my arm).
David Bowie sang, "Five years, that's all we've got . . ." You would spend them where, doing . . .?
Down at Port Waikato's Sunset beach doing very little!
And finally, in the nature of press conferences in Japan, "Can you tell me please why your last book is your best work ever?"
As It Was is my best work because it is written from the heart, with a love of this earth and gives hope for the future. It was written in New Zealand as a 'bandaid' and as a comfort to the world.