Graham Reid | | 2 min read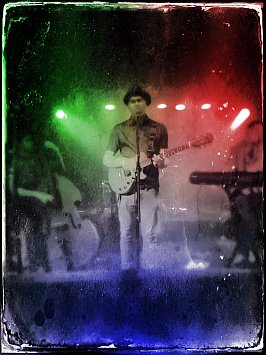 Where to begin with Quaint of the New Zealand band Polar Extremes?
Well, we haven't a clue because we know so little about him (other than his real name which he doesn't use for this project) that all we can do is point to the weirdly engrossing, funny and serious debut album Strange Visions 1.
It has received praise from many (although some suspiciously look to be friends) but we here genuinely like it for its unusual take on pop, hip-hop, spoken word and so much more.
The missing link between the TAB and a post-grad creative writing course, perhaps?
We commend the album to you, look forward to Vol 2 and now let Quaint speak for himself . ..
The first piece of music which really affected you was . . .
'Montagues & Capulets' by Prokofiev – in a chemistry class video on the Bessemer process – I got the chills… even though the iron was melting.
Your first role models in music were
Beatles & Michael Jackson
Lennon or Jagger, Ramones or Nirvana, Madonna or Gaga, Jacko or Jay-Z?
Lennon, Nirvana, Madonna, Jacko
If music was denied you, your other career choice would be . . .
Teaching….
Or international secret agent….
Or both.
The three songs (yours, or by others) you would love everyone to hear are . . .
Only 3 songs!?! – I can't choose between my children like that!
Other people's songs it is then…
'They Don't Know You' by Vorn, NZ
'Under the Milky Way' – The Church
'Seasick Yet Still Docked' by Morrissey – especially the live version.
Any interesting, valuable or just plain strange musical memorabilia at home...
'Neil's Heavy Concept Album' on vinyl
The best book on music or musicians you have read is . . .
'Revolution in the Head' by Ian MacDonald
If you could get on stage with anyone it would be?
My band.
The three films you'd insist anybody watch because they might understand you better are . . .
'Love and Death on Long Island', 'Torch Song Trilogy', 'Hannah & Her Sisters'
The last CD or vinyl album you bought was . . . (And your most recent downloads include…).
CD: 'Ringleader of the Tormentors' by Morrissey
Download: 'Stressed Out' – 21 Pilots
One song, royalties for life, never have to work again. The song by anyone, yourself included, which wouldn't embarrass you in that case would be . .
'Whole Wide World' by Polar Extremes
The poster, album cover or piece of art could you live with on your bedroom forever would be . . .
Prince's 'Lovesexy' album cover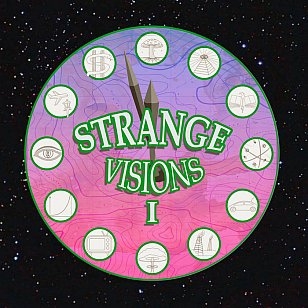 You are allowed just one tattoo, and it is of . . .
Yin and Yang
David Bowie sang, "Five years, that's all we've got . . ." You would spend them where and doing what?
Exactly what I'm doing right now.
And finally, in the nature of press conferences in Japan, "Can you tell me please why this is your best album ever?"
It's my first album ever.
(…and it's really good �� )