Graham Reid | | 3 min read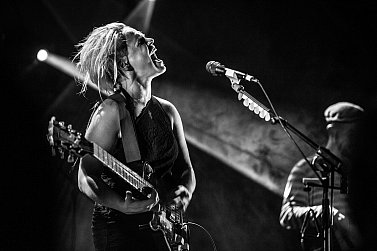 Berlin-based award-winning Irish-born singer-songwriter Wallis Bird comes with a lot of hyphens, right?
At 37 she has five studio albums behind her as well as a couple of EPs and live one, but has been quiet on the recording front since her 2016 album Home which was nominated for Ireland's Choice Music Award and has overcome considerable early adversity.
As a left-hander she lost four fingers on that hand in an accident and had them sewn back on, but taught herself to play right-handed guitar upside down (a bit like Jimi Hendrix).
A compelling and powerful vocalist, Bird writes strong and personal material as well as delivering acclaimed performances.
We'll find out soon enough when she makes her first New Zealand tour (dates below)
The first piece of music which really affected you was . . .
A wild Irish traditional music session downstairs in my parents pub. There's was roaring laughter and rhythm and beautiful guitar pouring up into my bedroom 2 stories up and I found myself, 5 year old in my Pyjamas standing in awe in front of a friendly white haired man showing me his guitar between songs before I got caught and brought back to bed!
Your first role models in music were . . .
Clive Barnes an Irish guitar Maestro. He taught me my first riffs & gave me a chord book. He took my love of the instrument to another dimension by bringing structure in.
I loved Aretha Franklin for her power and femininity, that caught me early.
Lennon or Jagger, Ramones or Nirvana, Madonna or Gaga, Jacko or Jay-Z?
Lennon, Nirvana, Madonna, Jacko.
If music was denied you, your other career choice would be . . .
Massage or reflexology therapy
The three songs (yours, or by others) you would love everyone to hear are . . .
Holding Hands by The Magic Lantern
Magnetized by Laura Viers
Bizness by TuNeYaRds
Any interesting, valuable or just plain strange musical memorabilia at home...
I have a sweat stained T-shirt from Frank Black after a Pixie's gig that I've still never washed.
The best book on music or musicians you have read is . . .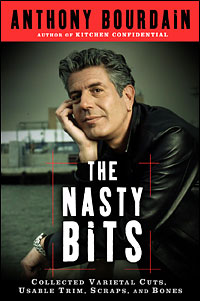 Actually, it's not about music or musicians it's about food and the restaurant business which translates, often directly into the music culture for me
Anthony Bourdain, Nasty Bits
His writing was poetry. He would blow your mind with a melody. I always read his books as if he was a rockstar performing for his life. His love for the knife edge timing of his team (the band) and collecting the most succulent ingredients (the music) pulling off the perfect meal (the gig). The exhilaration, the exhaustion, the danger and high energy, the loneliness, the unforgettable taste of a beautiful life altering moment, the inate NEED to do whatever it takes to give your all.
If you could get on stage with anyone it would be?
Björk.
The three films you'd insist anybody watch because they might understand you better are . . .
Soapdish(Hilarious comedy acting)
Blues Brothers (makes me happy)
The Lives of Others (makes me tender)
The last CD or vinyl album you bought was . . . (And your most recent downloads include…).
Download: Sìlvia Pèrez Cruz 'Domus'
Bought: vinyl, Oh Pep, 'Stadium Cake'
One song, royalties for life, never have to work again. The song by anyone, yourself included, which wouldn't embarrass you in that case would be . .
Richard Harris 'MacArthur Park'
Someone left the cake out in the rain....
The poster, album cover or piece of art could you live with on your bedroom forever would be . . .
My next record! The cover is being designed by my favourite artist Maria Torres
You are allowed just one tattoo, and it is of . .
My fathers ring around my finger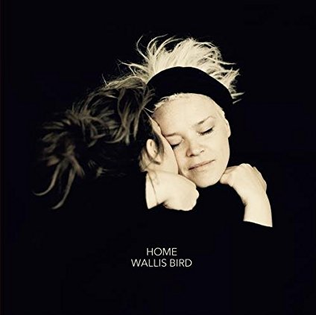 David Bowie sang, "Five years, that's all we've got . . ." You would spend them where and doing what?
A sizeable amount of time would be spent singing this song!
I'd spend lots of time with my family. I'd try right all the wrongs I've done to people, I'd get married, I'd have an enormous amounts of parties and I'd go missing for a couple of months and travel alone.
And finally, in the nature of press conferences in Japan, "Can you tell me please why this is your best album ever?"
Because the best work is always the next work.
March 2019 NZ Tour Dates
Support From Kerryn Fields
Fri March 22nd - Tuning Fork – Auckland
Sat March 23rd – San Fran – Wellington – In conjunction with The Wellington Fringe Festival
Sun March 24th – Blue Smoke – Christchurch