Graham Reid | | 3 min read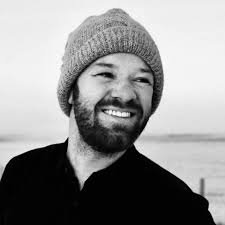 Expat Kiwi singer-songwriter Graeme James answers these questions from somewhere in the USA, because that's the kind of itinerant guy he is.
But this man who has had more than 20 million streams for his traditional-meets-modern folk-rock – and has a new album The Long Way Home just released – is making his way back home. Probably the long way.
He has an extensive tour ahead of him starting in late April (dates below) and found time on the road to answer some songwriter questions . . .
The first song which made you think, 'Now that's a well crafted piece of work' was . . .
U2's "Still haven't found what I'm looking for' which blew my 7 year old mind.
Complete this sentence: The first song I wrote was . . .
very self indulgent.
The one songwriter you will always listen to, even if they disappointed you previously, is?
Glen Hansard
As songwriters: Lennon-McCartney or Jagger-Richards; kd lang or Katy Perry; Johnny Cash or Kris Kristofferson, Beyonce or Janelle Monae?
Lennon-McCartney, Kd Lang, Johnny Cash, Beyonce
The three songs (yours, or by others) you would love everyone to hear because they are well crafted are . . .
Alive, Western Lakes and The Difference
Melody first? Words or phrase first? Simultaneous?
85% of the time it will be an interesting chord sequence overlaid with a mumbled melody idea. In saying that- the mumbling will often contain words or ideas that will inform the direction of the lyrical content.
The best book on music or musicians you have read is . . .
Basically any biography of a musician. 95% of them trace this exact journey:
Playing small shows with joy and releasing good music.

Being discovered and releasing the "commercial success album".

Playing stadiums, doing all the drugs, ruining relationships and nearly dying.

Releasing some bad albums, trying to get sober and remembering what life is actually about.

Writing a biography about all of the above when you are 65.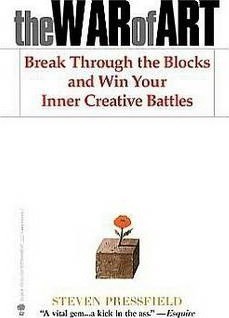 Because I'm at the first stage, and knowing that the rest of it is a bit rubbish, I just want to keep learning about joy and contentedness in the moment and hopefully release some good music along the way.
also…. 'The War Of Art' by Steven Pressfield
If you could co-write with anyone it would be . . .
Sufjan Stevens or David Gray
The last CD or vinyl album you bought was . . . (And your most recent downloads include . . .)
River Whyless (Kindness, A Rebel), Henry Jamison (Gloria Duplex) and Roo Panes (A Quiet Man)
One song, royalties for life, never have to work again. The song by anyone, yourself included, which wouldn't embarrass you would be . . .
'Humbug Mountain Song' by Fruit Bats.
One line (or couplet) from a song -- yours or someone else's -- which you think is just a stone cold winner is . . .
This land belongs to the gulls,
And the gulls to their cry,
And their cry to the wind,
And the wind belongs to no-one
Songwriting: what's the ratio of inspiration/perspiration?
90% inspiration 10% perspiration except when it isn't working and then the other way around.
Ever had a song come to you fully-formed like it dropped into your lap?
It happens quite frequently but my best songs are usually the ones I have to wrestle into existence. I'll get a great first verse and half a chorus and then I'll have to fight hard for the rest of the song to emerge.
And finally finish this couplet in any way you like: "Standing at the airport, empty suitcase at my feet . . .
searching for the stranger, with a teardrop on her cheek.
GRAEME JAMES – THE LONG WAY HOME NEW ZEALAND TOUR
April 24th- Nirvara Lounge, HAMILTON
April 25th – Acacia Bay Community Hall, TAUPO
April 26th- Roc Retreat, WAITOMO
May 2nd- The Globe, PALMERSTON NORTH
May 3rd- Common Room, HASTINGS
May 4th- San Fran, WELLINGTON
May 10th- 4th Wall Theatre, NEW PLYMOUTH
May 11th- Folk, TAURANGA
May 16th- Le Cafe, PICTON
May 17th- The Boathouse, NELSON
May 18th- Blue Smoke, CHRISTCHURCH
May 24th- Gin & Raspberry, WANAKA
May 25th- Sherwood, QUEENSTOWN
June 6th- The Tuning Fork, AUCKLAND