Graham Reid | | 3 min read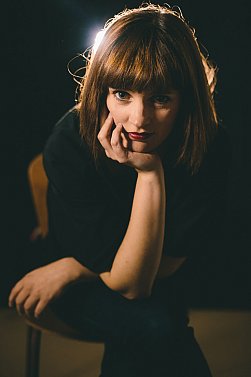 Claire Cowan might not be a familiar name to many – as a musical director she is not front'n'centre – but she is an award winning composer and multi-instrumentalist. She has created scores for theatre with Red Leap Theatre, Auckland Theatre Company, Touch Compass, Thread Theatre, and for TVNZ series 'Hillary' as well as various film music for NZ International Film Festival.
Her music is also internationally celebrated, with her compositions having been performing in three different continents as well as by some of our brilliant Kiwi pop starts.
More recently she has done the music direction for an absolutely spellbinding performance called All is Full of Love with Blackbird Ensemble that will be on tour later this week in three South Island centres (see dates below) .
All is Full of Love – a homage to the music of Björk -- and as a musical director for the ensemble, Claire reimagines Bjorks songs from Debut through Medulla and Utopia. The idea is to take Bjork's captivating and powerful music one step further, with phenomenal lighting and sound design along with elaborate costuming.
It's quite something (see the video clip) so it's time for Claire Cowan to answer a few questiuons for Elsewhere . . .
The first piece of music which really affected you was . . .
Winter from Vivaldi's Four Seasons..
Your first role models in music were . . .
Björk, The smiths, Nick Cave, Nick Drake (what my teenage siblings were listening to when I was a kid)
Lennon or Jagger, Ramones or Nirvana, Madonna or Gaga, Jacko or Jay-Z?
Madonna.
If music was denied you, your other career choice would be . . .
Film directing.
The three songs (yours, or by others) you would love everyone to hear are . . .
Three songs that will never get old for me are Fruit Tree by Nick Drake. Loved it since I was a kid; Hide and Seek by Imogen Heap, a beautiful use of new technology and human voice; and Corner Girl by Abigail Washburn - amazing strings and one of my favourite instruments, Banjo.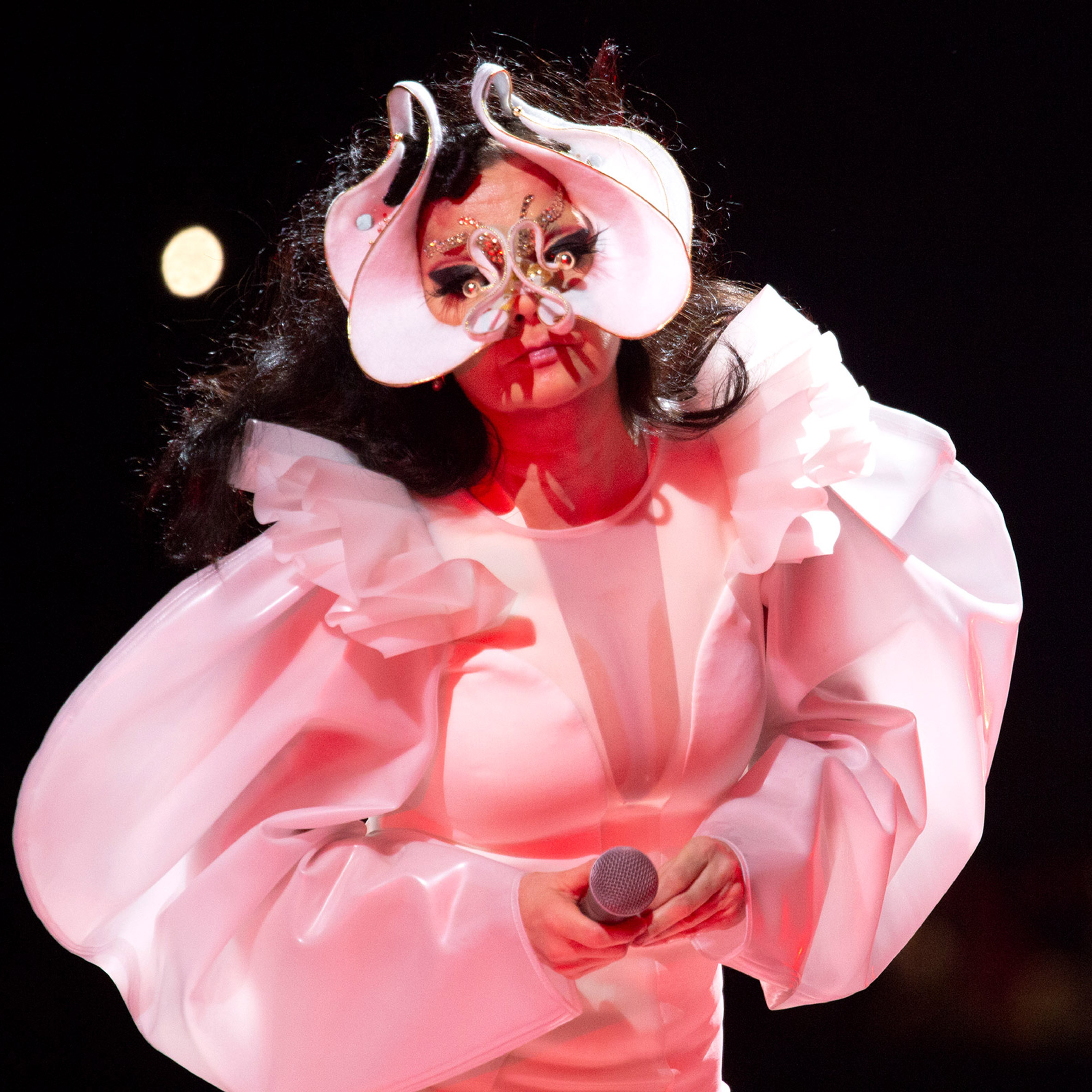 Any interesting, valuable or just plain strange musical memorabilia at home...
I have a disco harpsichord… I painted it white and put strips of LEDs in it.. it's the centrepiece of my studio.
If you could get on stage with anyone it would be?
My friends in the Blackbird Ensemble. :)
The three films you'd insist anybody watch because they might understand you better are . . .
Strictly Ballroom, Delicatessen, Eternal Sunshine of a Spotless Mind
The last CD or vinyl album you bought was . . . (And your most recent downloads include…).
Make Way for Love - Marlon Williams
One song, royalties for life, never have to work again. The song by anyone, yourself included, which wouldn't embarrass you in that case would be . .
Jolene - Dolly Parton
The poster, album cover or piece of art could you live with on your bedroom forever would be . . .
I have a picture on my bedroom wall that was commissioned by my girlfriend from an artist who turns people into 'cat' versions of themselves. The particular photo they used was us riding tandem on my bicycle and I love it. Kitties in helmets. I am a tabby and she is a blue-eyed ginger.
You are allowed just one tattoo, and it is of . . .
A Blackbird.
David Bowie sang, "Five years, that's all we've got . . ." You would spend them where and doing what?
Panicking for the first few months, then probably trying to write a magnum opus or something, and then regretting that I'd spent so much time working.
And finally, in the nature of press conferences in Japan, "Can you tell me please why this is your best show ever?"
No other show has taken this much love and care to put together. We really really love what we do - and we love sharing our passion for Björk's music with our audience, down to every glowing detail!
Musical director, Claire Cowan will be on tour with Blackbird Ensemble for a homage piece to the music of Bjork, All is Full of Love, that will head south for the first time – playing one night only in Christchurch (March 28th), Dunedin (March 30th) and Wanaka (2nd April)