Graham Reid | | 4 min read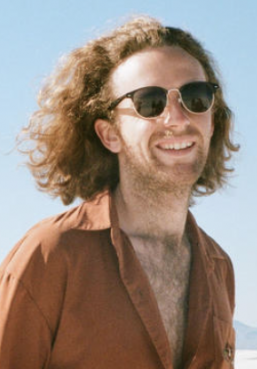 With their Sludge Pop mini-album, Dunedin-based quartet Soaked Oats rather neatly push the parameters of pop-rock into interesting corners which gently have reference points in alt.country, post-New Wave atmospherics and moody dream-pop.
They are crafted, sometimes unpredictable songs which betray a band of considerable maturity – average about mid Twenties – with a lot of listening and playing history behind it.
A band with ambition and the skills to pul it off.
With a new tour currently underway (see the accidentally wine-soaked poster below!) and Sludge Pop released on very tasty 10 inch vinyl, it is clearly time to turn the microphone over to singer-songwriter Oscar Mein courtesy of The Famous Elsewhere Questionnaire . . . and he confirms our suspicions about wide listening habits.
The first piece of music which really affected you was . . .
I taped a video of that bomfunk MC's song 'Freestyler' when I was about 5/6? I used to come home from primary school every afternoon and watch it. Unsure if it was for the song or the dancing in the video but I was religious in how much I worshipped that VHS. Also used to watch a live performance of the beastie boys at Glasgow which a close friend of mine obsessed over as much as I did with my freestyler VHS. That one was definitely for the music however, mix master mike's intro is insane.
Your first role models in music were . . .
Hip hop artists absolutely, which was all filtered through my brother Jake and his friends, but we'd listen to a lot of Tribe Called Quest, Souls of Mischief, De La Soul etc. and a lot of that was heard via RDU's hip hop hour on a Thursday evening. Hip Hop was it for me growing up and carried on into my early teenage years. I still get goosebumps when I hear any of those artists. I think home brew was one of the first proper gigs me and my friends snuck into at about 16? We knew every word etc etc
Lennon or Jagger, Ramones or Nirvana, Madonna or Gaga, Jacko or Jay-Z?
Damn, an answer for each??
Lennon. Ramones. Either. Jay-Z but Big L really.
If music was denied you, your other career choice would be . . .
Never been very visionary with career choices. I studied creative writing & journalism and there definitely wasn't any intention of a career behind those studies. Being a 'writer' was something i vaguely knew I wanted to be as a teen and I guess I am in one way. Film??
The three songs (yours, or by others) you would love everyone to hear are . . .
Forever changes, however:
OutKast - da art of storytelling pt 1 (ft Slick Rick but all for Andre 3000s verse)
Bob Dylan - Maggie's Farm (Live from No Direction Home soundtrack)
Odetta - Waterboy
Any interesting, valuable or just plain strange musical memorabilia at home...
Don't think I'm at that age yet where I've hoarded the valuable and/or strange. Let you know a few years down the track.
The best book on music or musicians you have read is . .
Just Kids by Patti Smith I think.... fascinated by the evolution of music in NY and that Patti Smith + Velvet Underground era seemed pretty wild. But that story is beautiful for its love story, Patti and Robert <3
If you could get on stage with anyone it would be?
I definitely take for granted how incredible it is to be playing with such close friends all the time, and a lot of that is due to how new just being in a band and performing still is. Maybe with my pops? To get him up for a song (he's a great writer and has a few songs he's got hidden away) would be rad.
The three films you'd insist anybody watch because they might understand you better are . . .
No Direction Home (Documentary)
Blue Valentine
The Darjeeling Ltd
The last CD or vinyl album you bought was . . . (And your most recent downloads include…).
Aldous Harding - Designer (she'd be pretty incredible to be on stage with)
One song, royalties for life, never have to work again. The song by anyone, yourself included, which wouldn't embarrass you in that case would be . .
As in one song I wish I wrote?... don't know if this made him a lot of money but:
It's Alright Ma (I'm Only Bleeding) - Bob Dylan
If you meant one song to be loaded from and proud of... Talking Heads - This Must Be The Place?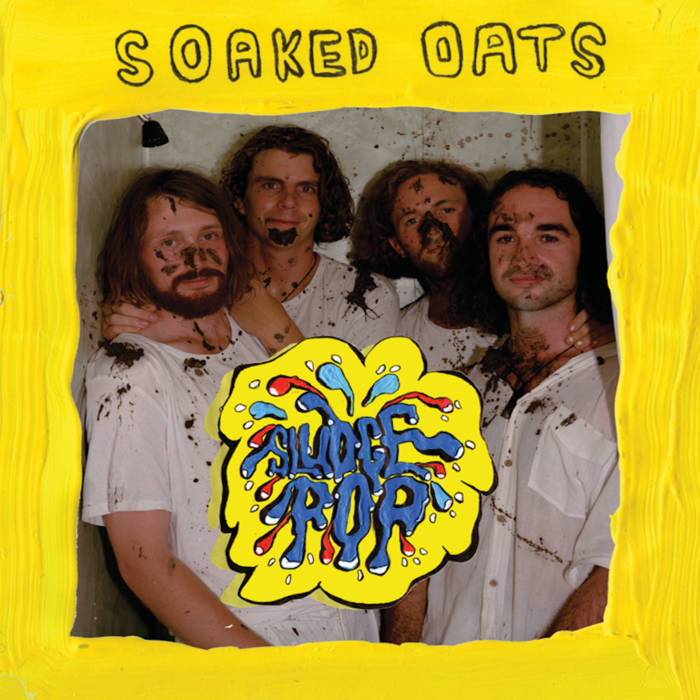 The poster, album cover or piece of art could you live with on your bedroom forever would be . . .
Anything by my friend Jack Hawke @sackhawke - his beach gran series is blimmin great. He's just one of those humans.
You are allowed just one tattoo, and it is of . . .
Either a racehorse or a turtle, tattooed by my friend Nick Warren - if you're in Wellington check out @toplip_dunga
David Bowie sang, "Five years, that's all we've got . . ." You would spend them where and doing what?
End of the world kind of talk? I'd spend them In Cape Foulwind; digging into a vege garden, surfing, writing, singing, fighting the good fight, ra-di-ra.
And finally, in the nature of press conferences in Japan, "Can you tell me please why this is your best album ever?"
Haha! Because it's where we're at.