Graham Reid | | 2 min read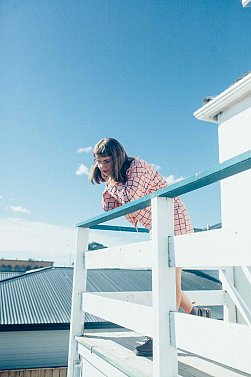 Mousey is Sarena Close from Christchurch and even before the release of her pop-rock debut album Lemon Law (out today) she was someone many people were talking about.
Not long after the release of her debut single Extreme Highs – which is on the 12 song album alongside her three subsequent singles – she found herself on the long list for Silver Scroll nominees and she was a backing singer on Tami Neilson's Sassafrass! album.
She takes her stage name from a line in David Bowie's Life on Mars and exhibits a similar pop sensibility to the Young Bowie.
The track With No You on her debut album is grounded in classic late Fifties/early Sixties pop (with a guitar solo from the Seventies)
She played in school bands and local groups around Christchurch, went to jazz school (she told NZ Musician she recovered from that trauma and decided to go solo to be in control) and now . . .
An excellent and diverse debut which roams from jangly pop to introspective and delicate ballads like Hopeless in Love and the powerful Take Me to Harley Street, and a tour with her band (see dates below).
Time then for her to take a moment before it all kicks in to answer some questions . . .
The first piece of music which really affected you was . . .
The Harry Potter Theme Song.
Your first (possibly embarrassing) role models in music were . . .
Probably Queen and I'm not embarrassed at all.
Lennon or Jagger, Ramones or Nirvana, Madonna or Gaga, Jacko or Jay-Z?
Lennon, Nirvana, Gaga. What's Jacko?
If music was denied you, your other career choice would be . . .
I'd work for DOC out in the wild away from humans.
The three songs (yours, or by others) you would love everyone to hear are . . .
The Only Thing - Sufjan Stevens
Shut Up and Let Me Go - The Ting Tings
Me and Julio Down by the Schoolyard - Paul Simon
If you ask me tomorrow, I bet it will be three different songs.
Any interesting, valuable or just plain strange musical memorabilia at home...
No, not that I'm aware of.
The best book on music or musicians you have read is . . .
How Music Works by David Byrne is what I'm reading now and it's great.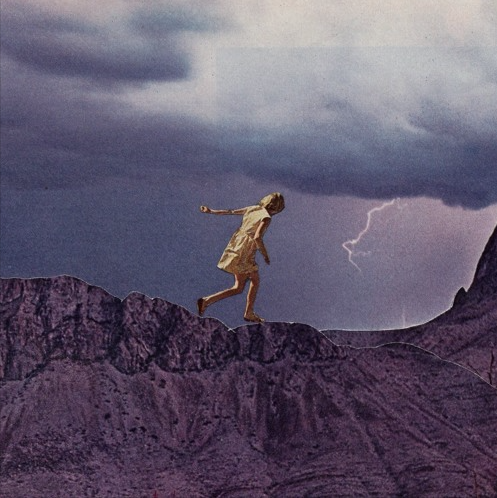 If you could get on stage with anyone it would be?
Now that I'm thinking about David Byrne, that would be pretty cool.
The three films you'd insist anybody watch because they might understand you better are . . .
Eternal Sunshine of the Spotless Mind, What We Do in the Shadows and The Disaster Artist.
The last CD or vinyl album you bought was . . . (And your most recent downloads include...)
I bought Pickle Darling's 'Bigness' on vinyl and I was listening to Angel Olsen's 'Half Way Home' just before I started answering these questions.
One song, royalties for life, never have to work again. The song by anyone, yourself included, which wouldn't embarrass you in that case would be . . .
Hallelujah by Leonard Cohen.
The poster, album cover or piece of art could you live with on your bedroom forever would be . . .
I don't think I can commit to this question. My future self would hate me forever.
You are allowed just one tattoo, and it is of . . .
My husband's face.
David Bowie sang, "Five years, that's all we've got . . ." You would spend them where and doing what?
I would make more time for my friends and I would definitely quit teaching my intermediate aged students. 12 year olds are dementors, the suck out your soul until you have nothing left to give.
And finally, in the nature of press conferences in Japan, "Can you tell me please why this is your best album ever?"
It's my only album ever so it is definitely the best.