Graham Reid | | 6 min read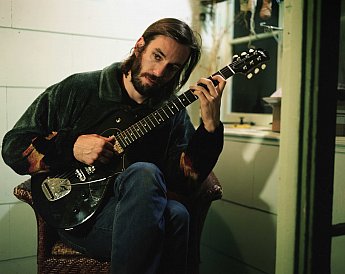 The US singer-songwriter Matthew Bean aka Sneaky Bones has been to New Zealand previously, back in early 2018 he brought his pleasant folk and gentle rock sound to venues on a solo tour.
But when he returns in November (dates below) he's out on there on back of a new album Strangers I've Already Met and brings along bassist/guitarist Austin Webb and drummer Marshal Wildman.
The title of the new album comes from his feeling when out there on the road.
"There's a constant déjà vu going on," he says. "Often when I meet someone, I think, 'I know this person from somewhere' and I try to track down our common thread. There usually isn't one; just a vague, intangible connection or reminder of the people I do know. I think there might only be a couple hundred distinct characters in the world, so everyone is just a stranger that you've already met."
A similar feeling might attend his music which is at once new but also familiar with its folk, folk-rock and alt.rock edges.
You can hear the album on Spotify here but as you listen here's what he has made of one of our questionnaires. Over to you Sneaky . . .
Where did you grow up, and with who?
I was born in San Francisco, CA and did my formative years in Portland, OR with my folks, brother, and sister.
Was music an important part of your childhood?
We definitely listened to a lot of music – Paul Simon's Graceland, Neil Young's Harvest Moon, and the Grateful Dead on heavy rotation. But I didn't start playing guitar and writing music until I was about 16.
What are your earliest childhood memories of music which really affected you . . .
Sitting way back seat of an old chevy suburban, surrounded by blankets and pillows, and taking the aforementioned sound bath while the scenery whisked by.
Was there a time when you felt it was going to be music and nothing else?
I suppose after I got serious and graduated from music school, I knew I was going to make a run at music no matter what. There are always other things – I have a background in visual arts as well – but any other gigs live to serve the music and pushing that forward.
When you started on your music career were people around you supportive or did you have to find those people?
People were super supportive – I feel extremely lucky about that. My parents have always been supportive and the music communities in the cities I've done time in – Portland, Boston, Boulder, Eugene, Seattle – have always been a source of encouragement.
The first song of yours which you really felt proud of was . . .? And why that one?
Probably the first song I ever wrote, because I'd finally written a song. Can't quite remember which tune came first. But more recently, When Does It Hit You , off my current record. That song really took on new life in the studio and ended up in a form I couldn't have imagined. I really love where the music landed and how it serves the song.
Any one person you'd call a mentor, angel on your shoulder or invaluable fellow traveller?
I've been lucky to meet some inspiring people throughout the years but I think a teacher I had in college – Dave Tronzo – really had a profound effect on how I look at music. After working with Dave, I felt like everything I had tirelessly and delicately put together about music had been quickly disassembled and a new foundation was emerging in its place. I'm still putting all the pieces together, and probably will be any time I pick up an instrument, but he gave me the tools to breakdown, refocus, and rebuild as well as a deep curiosity in simplicity.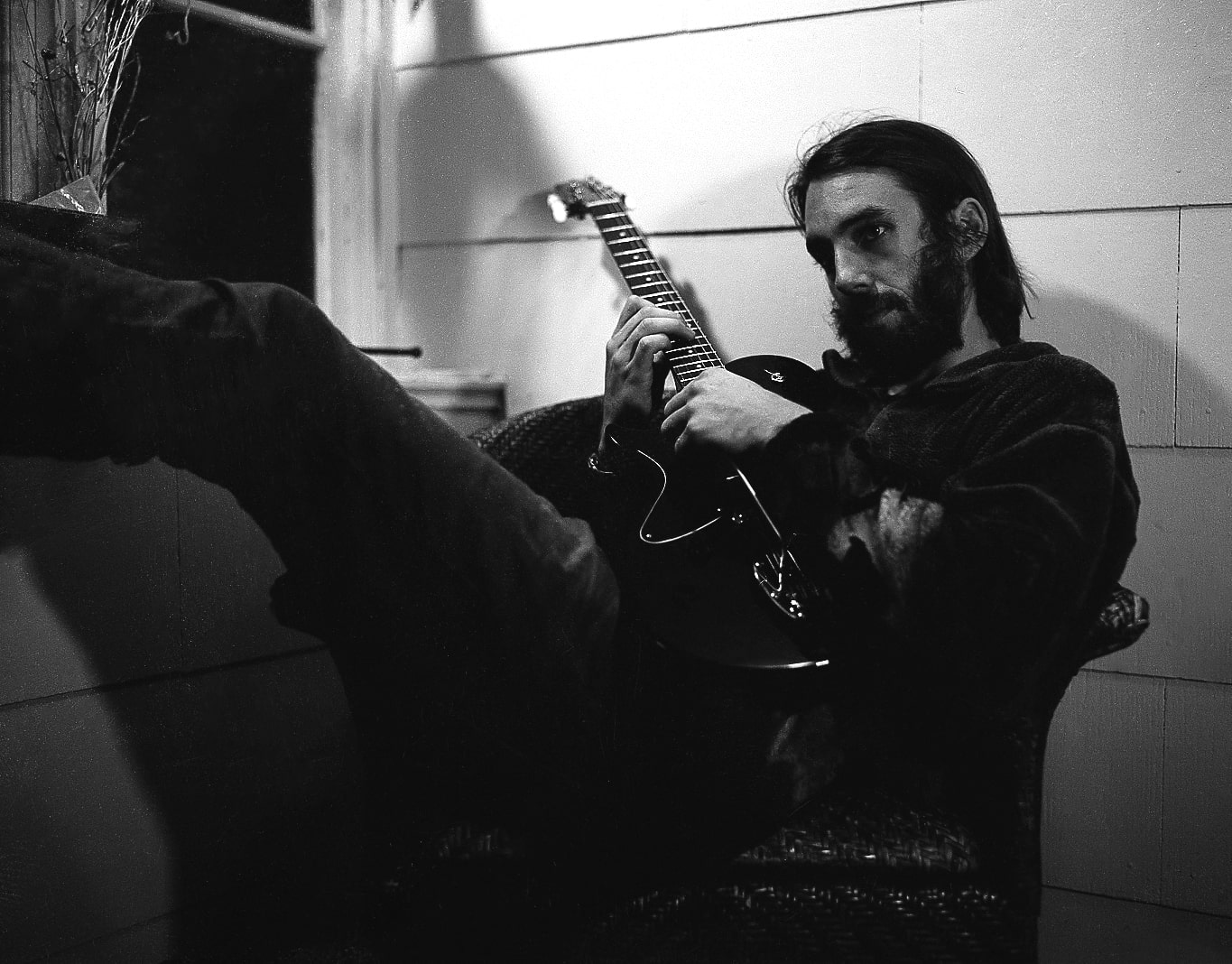 Where and when was the first time you went on stage as a paid performer?
My first paid gig was with my first band in San Diego. We played at a Chevron station (world famous for its' fish tacos) near the Sierra Nevada Mountains. Not a bad start.
Ever had stage fright or just a serious failure of nerve before going on stage?
All the time. Energy is a real thing and stepping in front of a crowd of people, not knowing what is going to happen or what the room feels like, is a shock to the system. Usually, it is just a moment and once I start playing, I'm in that space and start connecting with the audience.
As a songwriter, do you carry a notebook or have a phone right there constantly to grab ideas they come? Or is your method something different?
I'm a pen and paper guy for sure. But I always have a phone around to grab melodies or chords or vocal sketches. They are both powerful tools but I like the tactile nature of paper and ink.
What unfashionable album do you love as a guilty pleasure?
No guilt here – if I love a record, I'm all in. I think the more unfashionable thing in my world is playlists so maybe my guilty pleasure is occasionally throwing on one of the curated Spotify playlists. I grew up listening to entire albums and still listen to albums all the way through when I drive. Playlisting is kind of like cheating because you don't get to take in the entire body of work, you just cherry-pick. I like hearing what else comes along with the hits, the d-sides even.
Any piece of advice you were given which you look back on which really meant something?
Never pin yourself down and let other people define what you do. The minute someone puts you in a box and says that's the person that does that thing, you are screwed. Being fluid I guess.
It's after a concert and you are in a hotel room or back at home, what happens then?
Heavy sleeping usually. I have a sleep disorder called idiopathic hypersomnia (almost narcolepsy) so I can sleep for days. Occasionally we will head out with some folks we meet at shows and check out the towns but most of the time, after a long day of driving and playing, the pillow is where it is all at.
Is there any fellow artist you admire for professional and/or personal reasons?
I really admire folks that have just been doing it. For years. Damien Jurado is one of those artists for me. He has been making beautiful records since the late 90s and I often find myself digging through his catalogue. I also really admire contemporaries like Sam Weber and Hiss Golden Messenger because they make music that I can't get out of my head. It's heavy and inspiring.
And finally, where to from here for you do you think?
Well after a lap around New Zealand, I'm going to head back into the studio to work on my 4th record and then head back out to Europe for a summer tour and hopefully some festivals this year. I've been working on tours in Japan and Australia, so hopefully those come around in 2020.
I'll definitely be back in New Zealand – I really love playing here.
Sneaky Bones 'Strangers I've Already Met' NZ Tour
Wednesday 13th Nov, Invercargill, Southland Musicians Club
Thursday 14th Nov, Wanaka, Gin & Raspberry
Friday 15th Nov, Oamaru, The Grain Store
Saturday 16th Nov, Dunedin, Dog with Two Tails
Tuesday 19th Nov, Picton, Le Café
Wednesday 20th Nov, Wellington, Caroline
Thursday 21st Nov, Napier, The Sitting Room Sessions
Friday 22nd Nov, Wairoa, Eastend Café
Saturday 23rd Nov, Hamilton, Nivara Lounge
Sunday 24th Nov, Raglan, The Old School Arts Centre
Wednesday 27th Nov, Whangarei, Butter Factory
Thursday 28th Nov, Leigh, Sawmill
Friday 29th Nov, Auckland, Wine Cellar
Saturday 30th Nov, Tauranga, Incubator