Graham Reid | | 4 min read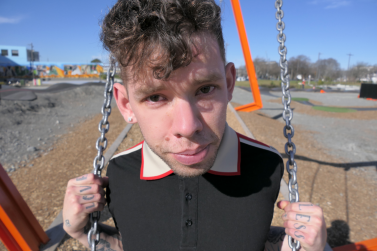 The cleverly named Pikachunes is handsomely named Miles G McDougall originally from Christchurch who admits that his new EP wittily entitled PE (Physical Education) comes after a period of self-exploration following "peak drug and alcohol consumption" around the time of his 2017 album.
So there a feeling of joy and catharsis about PE, but the quirky pop is still bent into interesting electro-pop shapes with wry lyrics.
As he says, "Through a series of eye-opening events/close calls and a couple of years of personal growth made possible through sobriety, I found myself in the position where I was turning to music once again, only more for its cathartic qualities and with no intention to release or to push music with the sole intent of commercial gain.
"I wanted to record something that was fun again. Something that was sonically interesting, absurd at times but squeaky clean pop at others."
And with Shaun McTague (Muireb, Club Unique) on board, the two-piece have got enough of a tail wind to be already talking about a new EP early next year.
But with the PE EP out now it is timely for him to answer some highly personal questions . . .
Where did you grow up, and with who?
I grew up Ōtautahi, surrounded by a predominantly Catholic family, which meant a lot of cousins to hang out with. There was a lot of love and happiness surrounding me within my family. But, as a strange child, and an even stranger teenager and young adult, I was always somewhat alone in my own world.
Misunderstood by a very conservative city.
Was music an important part of your childhood?
Music was everything to me. I went through a specialist music programme in primary school, which bled into arguably the top music school in the country, Burnside High. I finished there with an award for service to music, before attending the CPIT Jazz School as a drummer.
What are your earliest childhood memories of music which really affected you . . .
My introduction to music and performing (like a lot of kiwi artists) was found through the church. Which created an odd dynamic I guess as I always associated singing and performing as a service, and one with a greater and more "profound" purpose. My true enlightenment in music came when I stepped away from religion and focused more on the self-serving nature of being an artist.
Was there a time when you felt it was going to be music and nothing else?
I remember sitting with my guidance councillor in my final year of high school, he asked me what my plan B be was, after I stubbornly told him my dreams of being a "famous musician"; "it's a job, and someone has to do it, and I'm gonna be that person". That mentality never really changed , although the practicalities of life as a professional creative in NZ didn't afford me the lifestyle I enjoy.
When you started on your music career were people around you supportive or did you have to find those people?
My family has always been my biggest supporters. Both in music and life. Outside of that, tall poppy syndrome was very real. I found my people when I moved to Auckland and met the Lil' Chief Family.
The first song of yours which you really felt proud of was . . .? And why that one?
I feel obliged to say Nervous. And I guess I believe that too. That song gave me a foundation in which to present my art on a wider scale. Something at the time I had always wanted.
Any one person you'd call a mentor, angel on your shoulder or invaluable fellow traveller?
One person? Never. My biggest professional mentors have been Jonathan Bree, Chelsea Nikkel, Bradley Artist and Mathew Crawley. The angels on my shoulder, my family, Emma Single, Coco Campbell and Jamie-Lee Smith.
Where and when was the first time you went on stage as a paid performer?
I couldn't tell you exactly, but I was probably around 10 or 11 years old.
Ever had stage fright or just a serious failure of nerve before going on stage?
Every time. But as soon as I start, the experience transcends words.
As a songwriter, do you carry a notebook or have a phone right there constantly to grab ideas they come? Or is your method something different?
As a producer my method begins with instrumentation. The vibe of the song is set, and then the lyrics tend to come out as a stream of consciousness, which then gets slightly refined, but it's normally a situation of getting into the mind-set of being emotionally open, and seeing what comes out.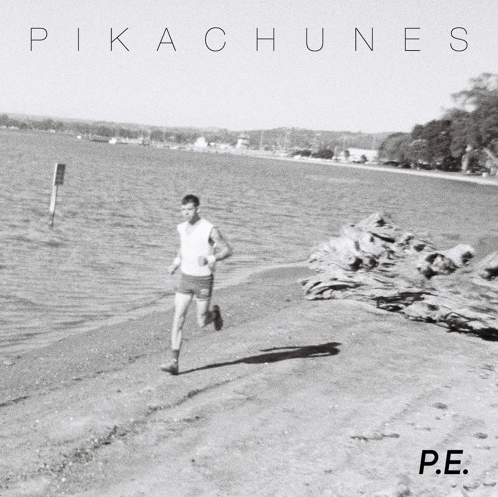 What unfashionable album do you love as a guilty pleasure?
I can still go word for word on Limp Bizkit's 'Chocolate Starfish and the Hotdog Flavoured Water'.
Any piece of advice you were given which you look back on which really meant something?
You don't need to try and impress people, they'll love you more for being you.
It's after a concert and you are in a hotel room or back at home, what happens then?
A gentleman never tells. Ha!
Is there any fellow artist you admire for professional and/or personal reasons?
I spend my down time filling myself with as much art (memes), music, food, and culture as possible. My admiration goes to anyone who is approaching an artistic endeavour professionally, because it's such a personal journey to put out publicly
And finally, where to from here for you do you think?
I've always set an unachievable bar for myself, it comes part and parcel with the creative mind. Always up, that's all any of us can aim for right?