Graham Reid | | 3 min read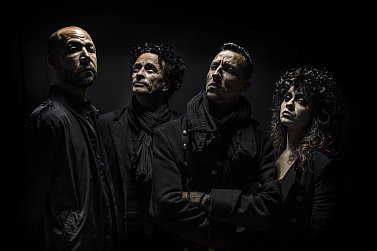 As Womad arrives on the doorstep of Taranaki in March (dates and details below) we are pleased to introduce another group playing there, Ifriqiyya Electrique who bring the sounds of the electric sub-Sahara in their hypnotic trance music.
Formed in southern Tunisia and recording now for the wonderful Glitterbeat label, they are bound to be one of the highlights of the weekend.
As they tell us, what they do is "more than a concert, it is an adorcist [religious] rite and trance as practiced by the desert communities. A performance with Maghrebi musicians interacting with electronics and amps. A recomposed music, a transcendental and post-industrial ceremony".
Here guitarist/singer, video and computer operator Francis R Cambuzat gives us some insight into the band and its work, offers us a superb recipe.
The first musician whose music really affected you was . . .
- Saliha, Tunisian famous singer (see a clip here)
Your first appearance on stage before an audience was . . . (And you were how old?)
- 14. I don't remember really where in Lyon, France.
If music was denied you, your other career choice would be . . .
- Ethnomusicologist.
The three songs (yours, or by others) you would love everyone to hear because they are so emotionally moving are . . .
- La fille aux cheveux de lin, Claude Debussy;
- Hamza el Din, Arafa;
- Good Morning Captain, Slint;
- Hurt, Leonard Cohen.
The most unusual place you have performed would be . . .?
- Xinjiang desert.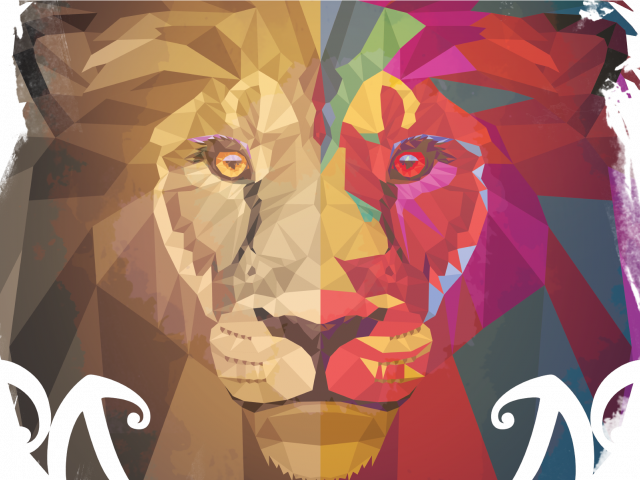 The most important book you have read is . . .? And why?
- L'Usage du monde, Nicolas Bouvier. I obviously love "travel books", but this one describes the problems of a real trip, penniless, but so much more intense than those of these travelers payed by the West or born with a silver spoon in their mouth. Allready the title is awesome.
If you could get on stage with anyone it would be . . . (And you would play?)
- Lotfi Bouchnak. Electric guitar & computer. (see a clip here)
The three films you'd like anybody watch because they might understand you better are . . .
- Les Maîtres fous, Jean Rouch
- The Color of Pomegranates, Sergei Parajanov
- Nostra Signora dei Turchi, Carmelo Bene
The last CD, vinyl album or download you bought was . . .
- Khmer Rouge Survivors, They Will Kill You, If You Cry, (Glitterbeat Records)
When you travel, what is it you most miss about your home country?
- Nothing. Not because I'm angry with it. But respect, curiosity & love anywhere.
The artist you most admire would be . . .
- Grrrrrr….just one is terrible……let say Lili Boulanger, Valérie Oka, Fela Kuti, Maḥmūd Darwīsh...
Your favourite meal to share with friends would be . . .? (Care to share a simple recipe?)

Simply…….
Linguine al limone
Ingredients - Quantity for 6 people
- 500 grams of Italian linguine (Voiello –pasta brand from Naples- would be great)
- Extra-virgin olive oil (if possible from southern Italy, no Tuscany, no Liguria)
- 3 untreated lemons (bio)
- 1 untreated orange (bio)
- Italian dry pepperoncini (extra-strong red chilly)
- Fresh parsley
- Fresh garlic
- Capers
- Nutmeg
- Poppy seeds
- Salt
- Pepper
- Grater, fork, knife, pan, huge salad bowl (glass is better), strainer….
Instructions
- In the large salad bowl, scrape the fresh garlic on the tip of the fork with salt
- Add extra virgin olive oil
- Scrape a little of the lemon peel and add
- Squeeze the lemons and add
- Press the orange and add
- Mix
- Add the chilli
- Taste for the right balance
- Scrape and add the nutmeg
- Add the capers
- Mix
- Cut the fresh parsley
- Boil water and add linguine
- Drain
- Mix with the condiment
- Add fresh cut parsley
- Add a little poppy seeds
- Mix
- Add pepper
- Serve
Do you practice every day, and if so for how long?
- Everyday, yes. If missing I feel bad then sad. Two hours is the minimum. Twelve is a dream.
David Bowie sang, "Five years, that's all we've got . . ." If that were true, you would spend them where, doing . . .?
- The revolution.
And finally, do you have any unrealised goals in music?
- Sooooooooooooooooooooooooooo many……. One in thousands: go to Pamir (Gorno-Badakhshan, Tajikistan) to learn/play falak.

For more on this remarkable band check their website here:
For more details on Womad (ticketing, site maps and such) check their website here.