Graham Reid | | 2 min read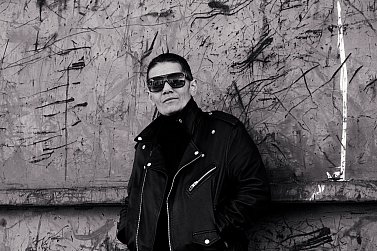 Dons Savage might be a little later than most when it comes to releasing the debut album by her band Dead Famous People. They first came to attention in the late Eighties through Flying Nun but very quickly lit out for the bigger opportunities in London.
Things happened (John Peel, an EP) but mostly didn't and then Savage came home to take care of her ailing mother.
But now three decades on the debut album "Harry" by Dead Famous People which, as Elsewhere noted it this review, delivers an excellent balance of power pop and alt.rock.
So time then to ask Dons Savage some questions, and there's good news right at the end . . .
Where did you grow up, and with who?
I grew up in Auckland, New Zealand with six siblings and parents.
Was music an important part of your childhood?
My Mother's record collection was my formative inspiration, and my family sang in three part harmony since before I was born! The songs I first heard and loved as a toddler were What's New Pussycat? by Tom Jones, Sukiyaki by Kyu Sakamoto and Tamoure by Bill Justis.
What are your earliest childhood memories of music which really affected you . . .
The songs I first heard and loved as a toddler were What's New Pussycat?, Sukiyaki and Tamoure. When I was 10 years old I decided to write and sing songs. I wanted no other profession. The moment I can recall, sitting at my Mother's record player listening to M'Lady by John Rowles.
When you started on your music career were people around you supportive or did you have to find those people?
I started thinking of forming a band at around 14. Eventually I joined up with some of the people who formed the band Car Crash Set but was fired for having no transport to get to rehearsals.
The first song of yours which you really felt proud of was . . .? And why that one?
Despite the sparse arrangement, I always liked All Hail the Daffodil as a song because it has heart.
Any one person you'd call a mentor, angel on your shoulder or invaluable fellow traveller?
Biddy Leyland, Dead Famous People's keyboard player, was born to write magical riffs, which so suit my songs and we are also very close friends.
Where and when was the first time you went on stage as a paid performer?
We first played at the Performance Cafe in Auckland. The Violent Femmes happened to be walking past and looked in the door!
Ever had stage fright or just a serious failure of nerve before going on stage?
Yes, we were playing at a festival in London with Erasure, Sinead O'Connor, The Communards and Sandie Shaw, and I was nervous when I saw the massive crowd, so I refused to play until plied with copious red wine.
As a songwriter, do you carry a notebook or have a phone right there constantly to grab ideas they come? Or is your method something different?
I do use my cellphone voice app to record initial ideas.
What unfashionable album do you love as a guilty pleasure?
Too many guilty pleasures to name! Roger Whittaker and Nana Mouskouri are just two.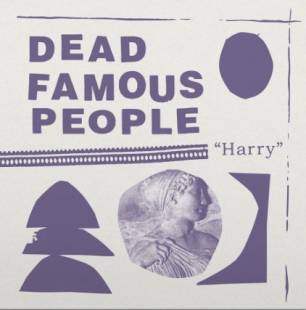 Any piece of advice you were given which you look back on which really meant something?
Advice I have taken is to be aware of subconscious theft of other people's material!
It's after a concert and you are in a hotel room or back at home, what happens then?
After gigs, I like making hot chocolate at home!
Is there any fellow artist you admire for professional and/or personal reasons?
I admire Kate Bush for her uncompromising eccentricities, and she was vegetarian for decades before the word was really known . . . not to mention her fascinating catalogue of work.
And finally, where to from here for you do you think?
From here I will make as many albums as I can!