Graham Reid | | 4 min read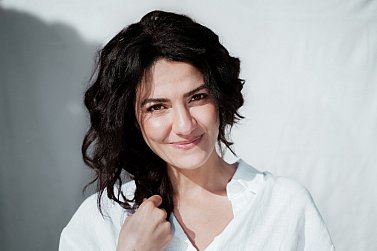 Because she was born in Iraq and grew up in New Zealand, the album Songs Over Baghdad by singer-songwriter Yasamin was always going to be different.
It was her response to events in her homeland when hundreds were killed and the terror attack in Christchurch which targeted the Islamic community.
The songs on the album, her second after a straight-ahead pop album LONDON recorded years ago, address these events on an emotional level, as Yasmin Browne mentions in her extensive piece for Elsewhere about the album (the title of which is a play on OutKast's Bombs Over Baghdad).
Music wasn't Yasamin's first career as we shall see but it is where she wants to be right now, so it is time for her to answer some questions . . .
.
Where did you grow up, and with who?
I grew up in East Auckland, NZ with my family
Was music an important part of your childhood?
No, music was not part of my childhood and it was not encouraged. I grew up in a very academic family and had to finish a degree (MSc) in Science before I was able to pursue music seriously.
What are your earliest childhood memories of music which really affected you . . .
I have the worst memory. I don't remember much but I do remember wanting to be a musician since I was about 15. And I felt like no one understood me and why I had such a weird life goal since all my friends wanted to go to uni and get serious degrees haha!
Was there a time when you felt it was going to be music and nothing else?
Yes, when I had the job, the house, the car and realized that on my death bed none of this will matter. All that matters (to me) is song writing. Again no one understood why!
When you started on your music career were people around you supportive or did you have to find those people?
No, I grew up in a very academic household, where all the kids were pushed to get tertiary education and be independent (my mum still works as an engineer to this day). My supporters are not many, it wasn't until I met other like-minded musicians/poets/writers that I felt like I wasn't crazy to want to do this so badly.
The first song of yours which you really felt proud of was . . .? And why that one?
Babylon, the opening track of my current album Songs Over Baghdad. I still can't get through the song without crying. It made me look deep inside to understand what it has been like growing up in NZ and watching Iraq go through its many phases from the American invasion, watching bombs fall over your birth city to the current political climate there and the bravery of the young generation for rising in peaceful protest.
Any one person you'd call a mentor, angel on your shoulder or invaluable fellow traveller?
Yes there is one, they are very well know, and I feel lucky to have met them, but I am not about to name drop.
Where and when was the first time you went on stage as a paid performer?
I recently opened for the lovely Bic Runga, and that was a real thrill. She is so amazing on stage that I realized how much more I still have to do to even come close to that level of talent. But I like the challenge.
Ever had stage fright or just a serious failure of nerve before going on stage?
Yes, all the time. It makes me tell really crazy jokes because I am so nervous, which makes for a hilariously confusing show, because I am making jokes then singing a really serious political song in between. I am working on the nerves.
As a songwriter, do you carry a notebook or have a phone right there constantly to grab ideas they come? Or is your method something different?
Yes, I record and write everything on my phone when I am out and on a notepad when I am home.
What unfashionable album do you love as a guilty pleasure?
I love Hanson's first album, but I am proud of that!
Any piece of advice you were given which you look back on which really meant something?
Yes, recently I went to a production series at Roundhead Studios and realized that no matter how established you are, you always doubt yourself. So now I just know it is normal to feel like you have no talent somedays!
It's after a concert and you are in a hotel room or back at home, what happens then?
I haven't played enough shows to have a routine, but I do know that it feels like such a high and you need to come down from it, so hot shower, lavender oil and read a book nana styles.
Is there any fellow artist you admire for professional and/or personal reasons?
Yes, I love the Beths, its been so cool watching them become successful through talent and hard work. I don't know them personally but I've kept up with their news. They make me feel it is possible to make this a career.
And finally, where to from here for you do you think?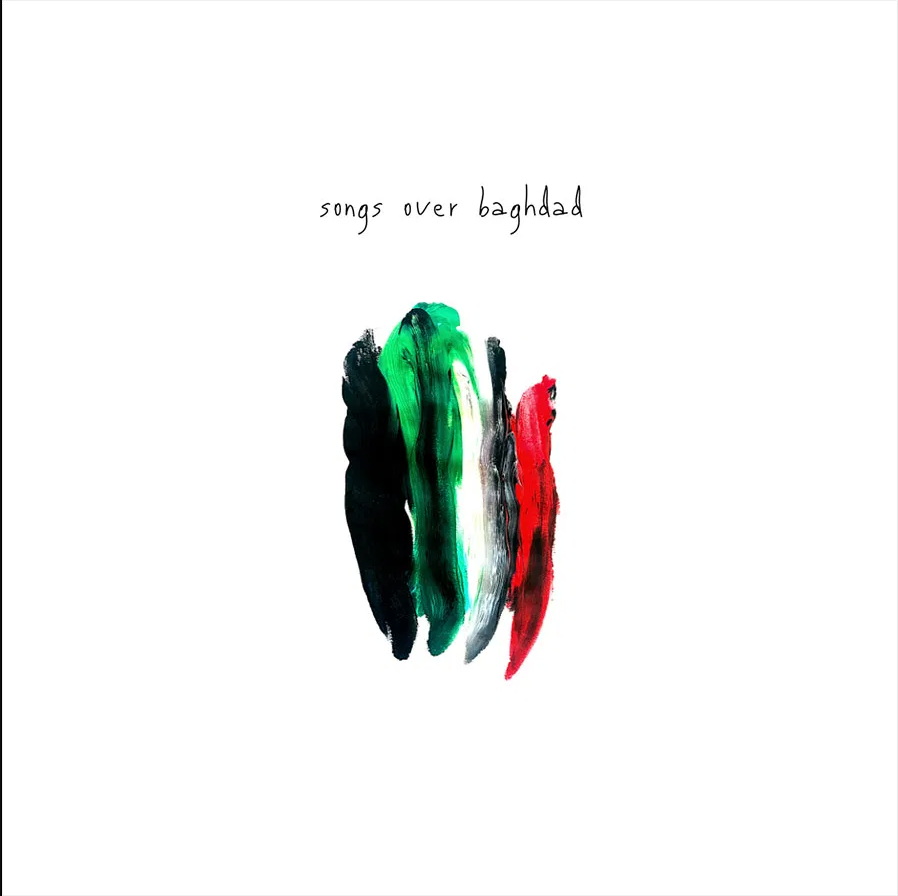 My album Songs Over Baghdad just came out. I am focusing on booking as many support slots next year as possible to tell everyone the stories behind the album. It's written about super sad events (Christchurch Mosque Shootings, the killing of unarmed peaceful protestors in Iraq, being from two places and not fully belonging to either), so it's no summer banger, so waiting for the colder sadder months to tour this album . Also definitely starting to think about the next album and see what's brewing inside. I want it to be my personal best.
.
You can hear this album on Spotify here