Graham Reid | | 19 min read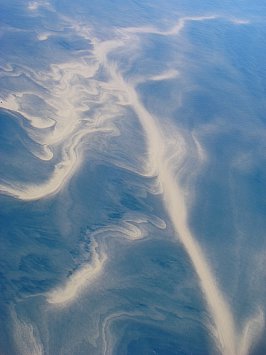 It is a curious thing, but as big Australian cities boast about themselves and claim their points of difference, they all start to sound similar. Each will tell you of its wonderful seafood restaurants and café culture, hip bars and high-end shopping . . . The interesting thing about Cairns -- the gateway to Tropical North Queensland -- is that it doesn't boast. Because it doesn't have to.
Cairns has it own easy charms, great cafes and restaurants, shopping and so on.
But more importantly it has in its big backyard dense tropical rain forest, high tablelands which sweep dramatically towards distant mountains, a visible Aboriginal culture, unique flora and fauna, quaint small towns and quirky museums, tropical zoos, bird and butterfly parks, white-water rafting, hot air ballooning . . .
And of course, the Great Barrier Reef just off the coast.
People around here won't make a big deal out of it, but they will tell you that Tropical North Queensland is the only place on the planet where two World Heritage Parks -- the Daintree National Park and the Great Barrier Reef -- exist side-by-side.
I spent a week in this often alarmingly scenic, very friendly part region and can confirm it is like nowhere else in that vast country.
One morning I watched dozens of tropical parrots hanging from trees outside my beautiful lodge in a private piece of rainforest, on a warm afternoon laughed myself silly as our inflatable collided into rocks when a group of us went white-water rafting, and on a memorable evening I was pampered in a seaside spa.
I lazed around pools, swam with multi-coloured fish at the Reef, and raced around dry riverbeds on an ATV which bounced me out of my seat with every rugged bump.
I had a wonderful time -- and so did the other visitors from Australia, New Zealand, the States and Europe I met.
And all of us, keen to share our experiences, asked the same question: "How come more people don't know about this region?"
I guess it is because Cairns -- as with the rest of Tropical North Queensland -- doesn't boast.
Believe me, it doesn't need to.
HIDDEN SECRETS
Sitting at the airy and stylish Zinc, a bar and restaurant in Port Douglas just north of Cairns -- where one bathroom wall is a tank of colourful tropical fish -- it was hard to believe that this was Australia.
This was a world removed from the arid Outback and that press of humanity in the big cities to the south.
The warm breeze, lush plants and cool sophistication of Zinc made me think of some swish bar in balmy Thailand -- and Tropical North Queensland constantly surprises like that.
What had struck me immediately was how compact the region was, this despite it stretching hundreds of kilometres up the coast and inland beyond the impressive Atherton Tableland.
Yet many of the attractions and experiences in and around Cairns or nearby Port Douglas are tidy half-day affairs -- which means families don't wear out the children and nerves don't become frayed.
Cairns Tropical Zoo for example, just minutes from downtown, features tame kangaroos and wallabies, unusual birds such as the odd Papuan Frogmouth (right)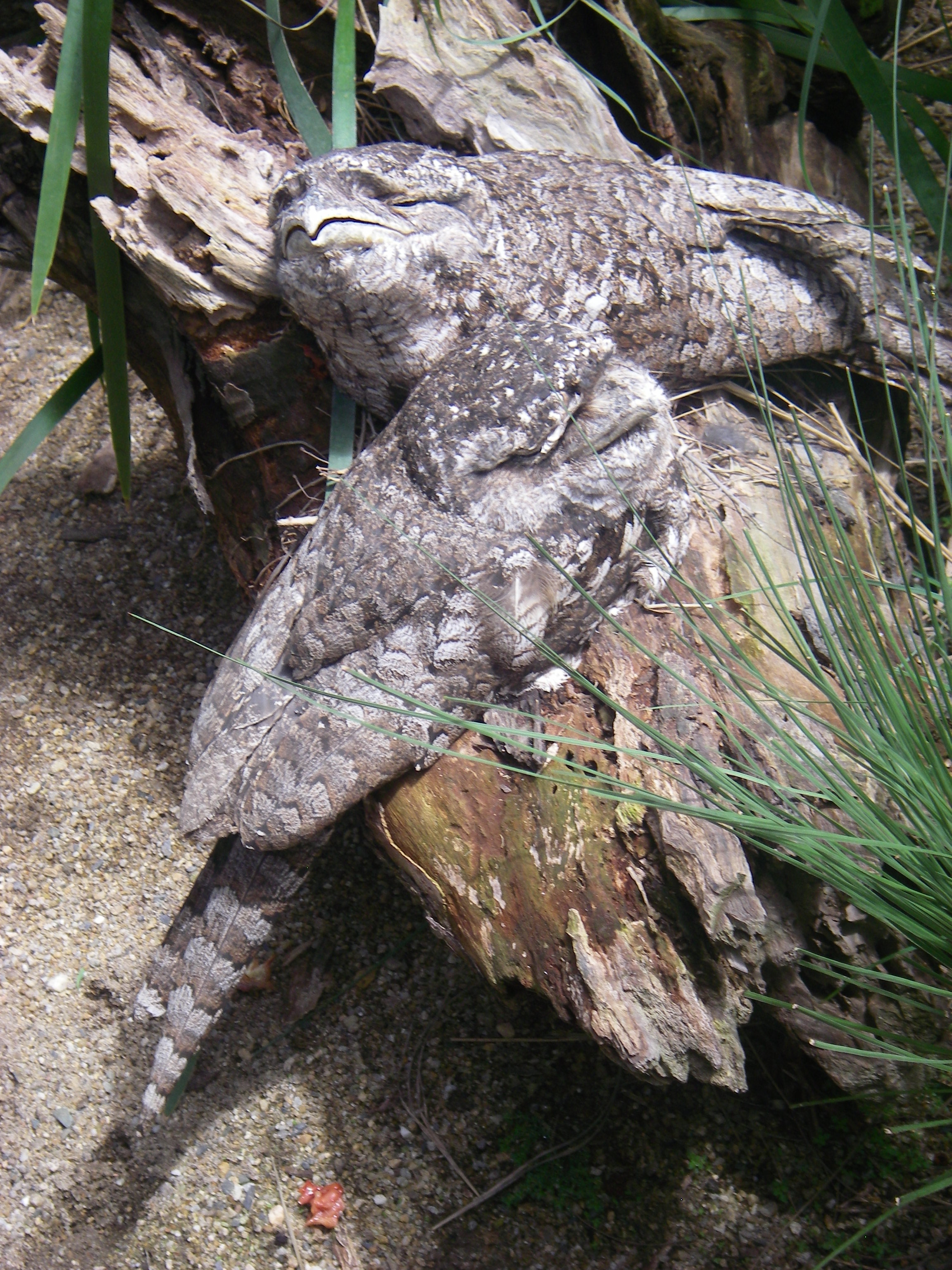 and the exotic cassowary -- a remarkable creature of extraordinary plumage and colourful features -- and other locals such as wombats, kookaburras and lazy koalas. This family-friendly zoo also has a fascinating collection of snakes, but the economically -designed place with an excellent outdoor café can be enjoyed in a leisurely two hour stroll, or less.
Which leaves you time to take in Hartley's Crocodile Adventures just up the Captain Cook Highway -- one of the most beautiful coastal drives in Australia incidentally -- where these prehistoric creatures menacingly lumber up to be fed by courageous keepers (who take no risks) or leap out of the water with huge jaws snapping at pieces of fish dangled by the driver on the boat cruise.
Hartley's is also a commercial crocodile farm and after you've enjoyed the park and had your photograph taken holding a koala you can actually eat delicious marinated croc in the open-air restaurant.
Again, a tour around Hartley's Crocodile Adventures need only take less than two hours.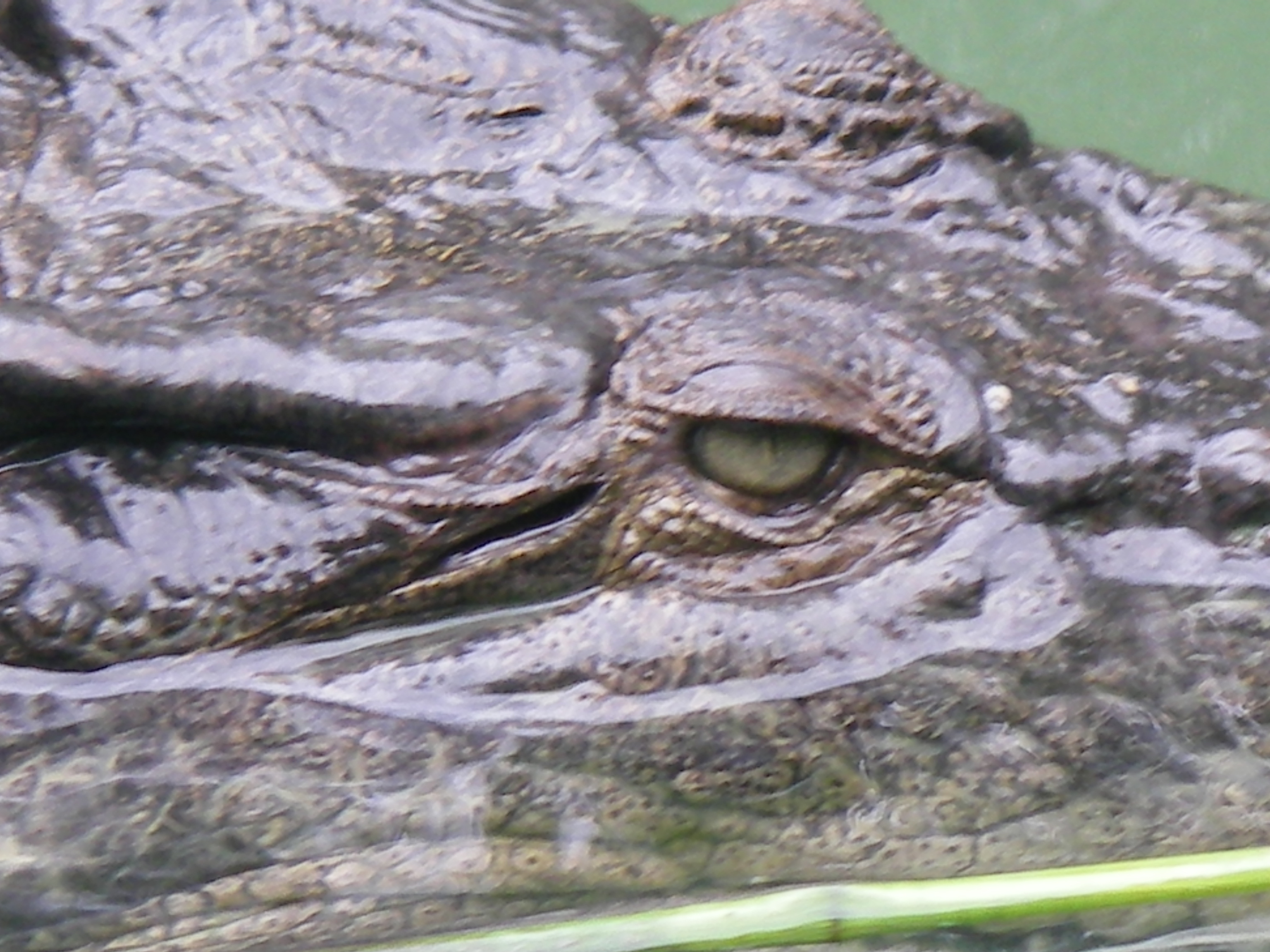 There are wilderness walks of similar duration, but one of the most exceptional wildlife parks in the region -- Rainforest Habitat in Port Douglas -- rewards more time.
Here you may start your day by enjoying Breakfast with Birds in their spacious dining area surrounded by tropical wetland.
Exotic birds swoop overhead and although large parts of this zoo, which opened 20 years ago, are enclosed you certainly get the feeling you -- and these bright and noisy birds -- are in the great outdoors.
And TNQ has a lot of the great outdoors to explore.
Another day trip, into the Atherton Tableland, can throw up unexpected delights, not the least being the spectacular views which reveal themselves as you leave behind the coast and climb through forest then farmland.
Guided by those who knew best, I went to Mareeba an hour from Cairns in the heart of coffee country where 90 percent of the Australian crop is grown in vast holdings. Here growers, and visitors, enjoy over 300 sunny days a year.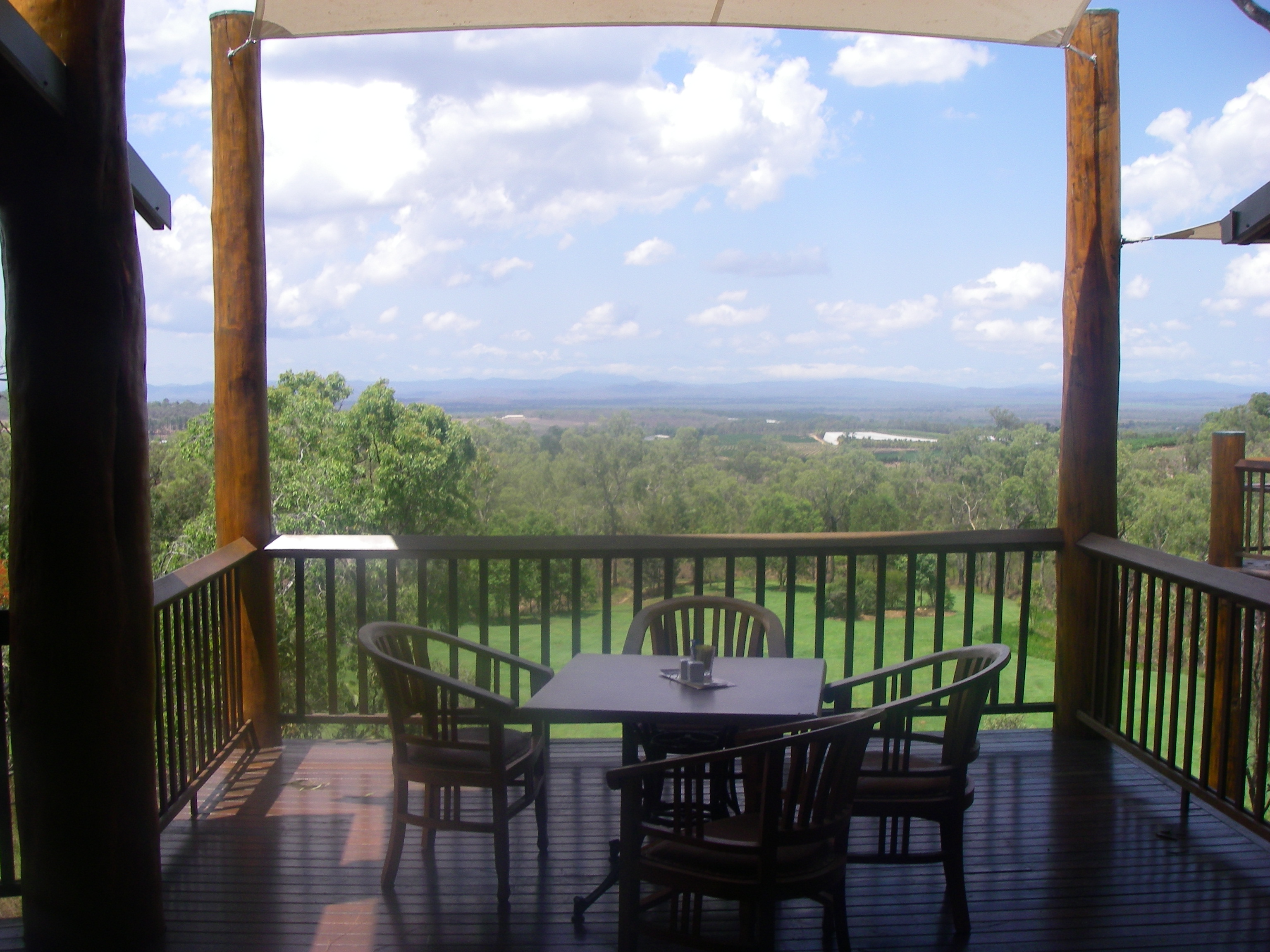 At the spectacular Skybury Coffee Plantation I had lunch on the vast deck with a view across an enormous landscape towards distant blue mountains, then took in a fascinating video presentation of coffee-making in the region before ambling around the nearby plantations.
Their coffee is, as expected, terrific. And the mango wine made around the tablelands is also worth tasting. One sip and you'll be won.
In Mareeba township ("Where the Rainforest meets the Outback") is Coffee Works, an essential stop even if you aren't especially interested in coffee.
A cafe and tasting room as much a retail outlet for their coffee and locally made chocolates, Coffee Works also has an under-advertised attraction: a museum of coffee paraphernalia.
Here are stylish Italian espresso machines from the Thirties, dozens of classic and diverse coffee pots from all over the globe, exotic Middle Eastern, Indian and Asian blenders, coffee pots and trappings. You could easily spend an hour in this museum after you have sampled some of Coffee Works' 21 coffee blends, savoured the four teas on offer and been seduced by their designer chocolates. (Don't leave without tasting their astonishing lime and black pepper creation.)
Take the personally-hosted tours and you will come away informed and invigorated. And perked up for your scenic drive back to Cairns or Port Douglas.
Save something for shopping in Cairns or Port Douglas however: the Cairns Market and Night Market are attractions in themselves, and in Port Douglas (which also has some excellent galleries of Aboriginal art, check out Oceanic on the corner of Grant and Warner) you will be spoiled for choices.
I don't shop that much and while others make themselves happily footsore I head for the pool or -- in the case of Angsana Resort in delightful Palm Cove just 20 minutes north of Cairns -- I go to the spa.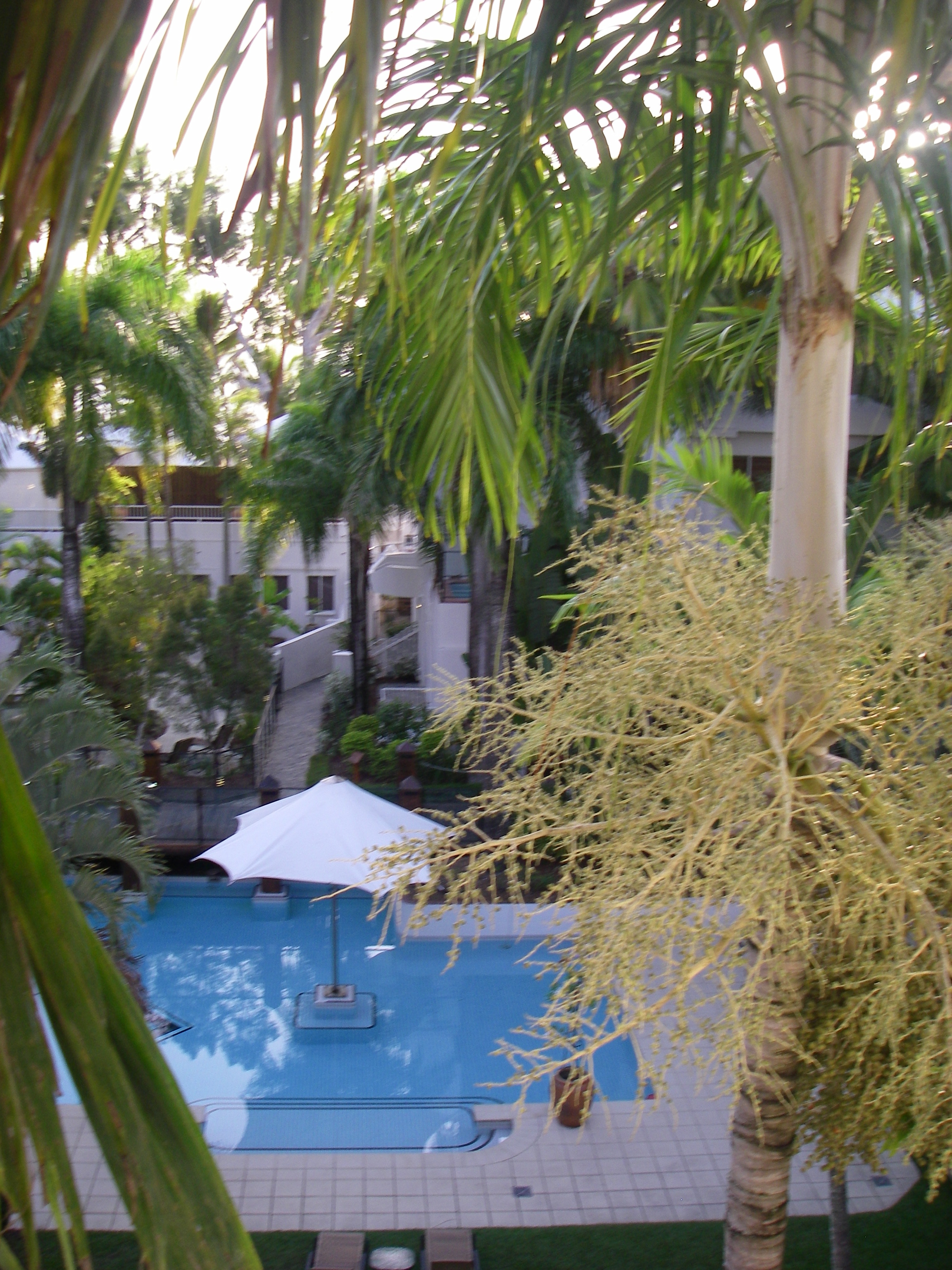 The oceanside Angsana Resort and Spa -- 69 spacious suites, and mine a two-storey, family-sized affair with a view across the pool to the Coral Sea -- epitomises how this region is so distinctive within greater Australia. With palm trees and a cool breeze moving the warm air, the ambience of Angsana is like that of a luxury resort in tropical Asia -- but with an Australian accent.
I am given a firm, relaxing massage by a young Thai woman who trained at the esteemed Banyan Tree school and afterwards buy some of their exotic soaps and oils for my wife.
It is almost the end of a fascinating day of scenery and sights, tickling of the tastebuds and meeting any number of Australians who have moved to Tropical North Queensland and seem very happy with their choice.
The perfect finish however comes with a delicious dinner and good wine at one of the many restaurants which line the shore of Palm Cove, a quiet slice of paradise in a region of Australia that isn't short of beauty.
My camera works overtime at Cape Tribulation up past Port Douglas where I take a daytrip into the Daintree National Park then a cruise down the Daintree River where our guide says we shouldn't expect to see any crocs because of the high tide -- and within minutes a menacing young female, two metres easily, glides out of a creek. We all quietly whoop with delight, drag out the cameras then keep them on hand to snap images of tropical bats hanging from the trees.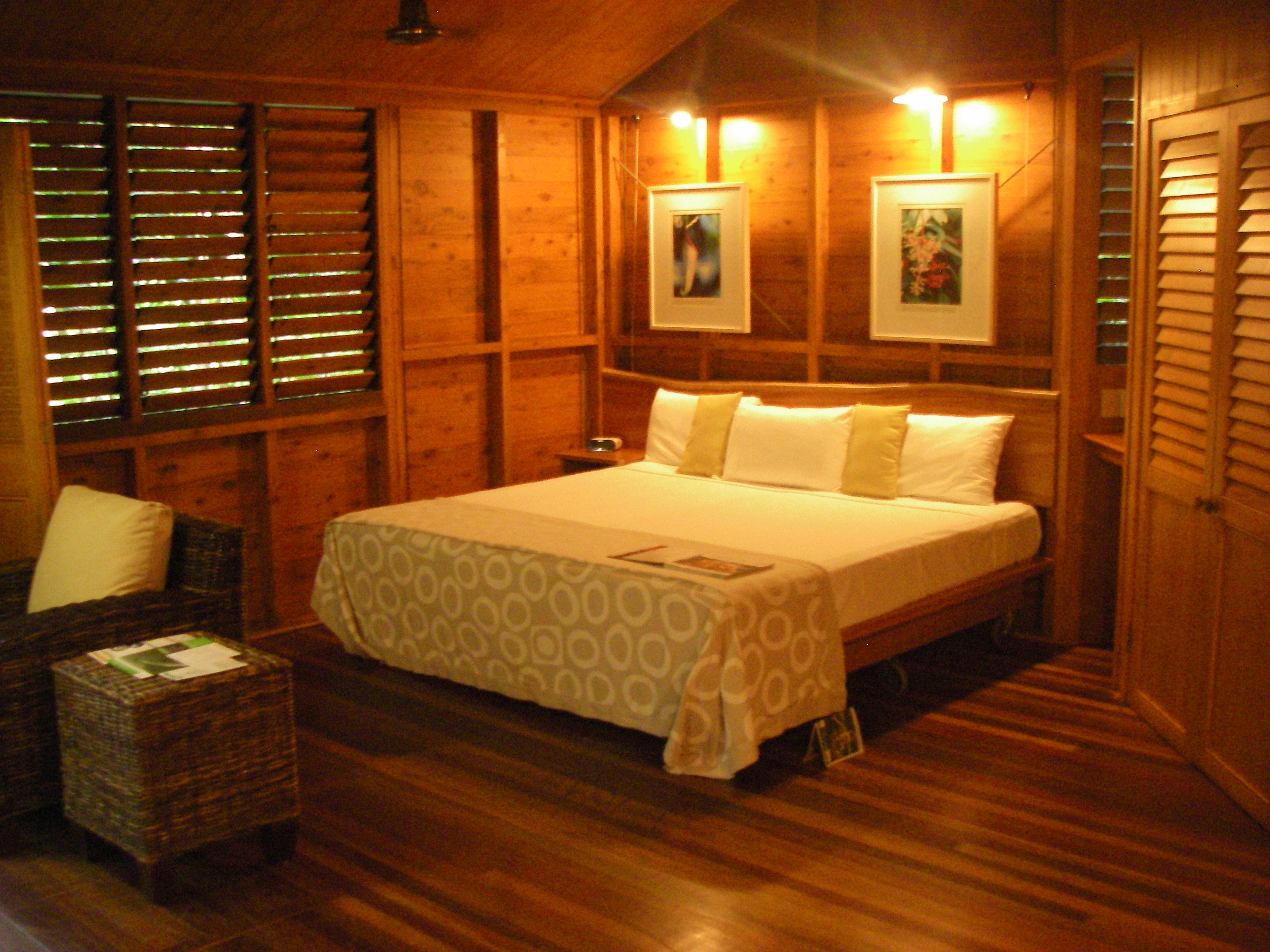 That afternoon I settle in at Coconut Beach Rainforest Lodge in Cape Tribulation which lives up to its name: the spacious poolside restaurant-cum-bar is right on Coconut Beach but the private cabins are discreetly placed within the rainforest. It is quiet, feels sophisticated but remote, and after a superb dinner I walk the empty beach under the canopy of stars.
Paradise with a wine list.
ADVENTURE/TOURING
One morning I am chatting with Russell Boswell of Wilderness Challenge Safaris in the elegant lobby of the newly renovated Hilton Cairns. Outside the door are numerous fine dining and casual restaurants (not the least being the Hilton's own excellent outdoor Mondo Café Bar and Grill where I had heard local singer-songwriters the previous night). Nearby are enormous gin-palace vessels moored in the harbour, and shops selling elegant wares.
And what are Russell and I talking about?
None of this -- but how best to get to the most remote parts of the hinterland where water is scarce and many Aboriginals still live in tribal communities. Tantalisingly close, but just a day or two too far for me, are ancient rock paintings.
Russell's company offers a number of guided tours (from day trips to intrepid fortnight-long safaris) throughout TNQ. In the plush lobby with its elegant European furnishings and classy cocktail bar, Russell and I are a world away as he talks of the petroglyph at Jowalbinna, the deserted beauties of the beaches on the way to Cape York, the Kakadu National Park, and the rugged geography of the Kimberley Ranges,
He shows me photographs of deserted white sand beaches at "the top end" and dark forests, of swimming holes between towering rock formations and tyre tracks across an empty red landscape.
He commiserates with me because this time I just don't have those spare days to get out there.
"Mate, you'd love it," he says as we shake hands. I pocket his card and make a mental note that next time in this part of Tropical North Queensland will be a priority. So much land, so much diversity. I can't wait for next time.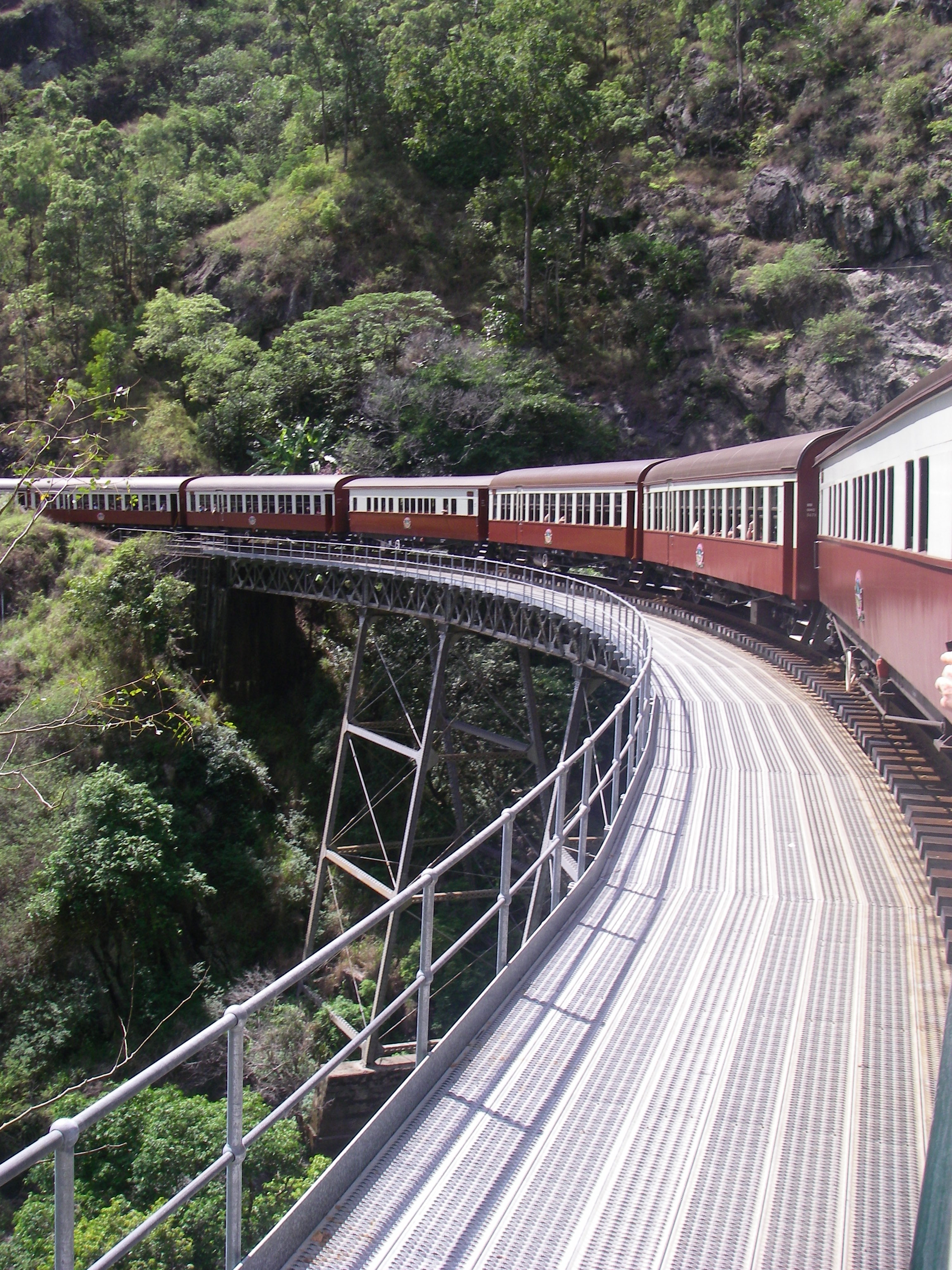 One of the most interesting day-trips in the region is to take the lovingly restored old train from Cairns to Kuranda in the mountains on a winding route carved out 125 years ago. Through 15 tunnels and along cliff-hugging tracks beside waterfalls and above the Barron River, this is an exceptionally scenic 34km trip through the World Heritage-listed Barron Gorge National Park -- and a very comfortable one in the new Gold Class carriage.
Your added reward at the end of the line is the quaint town of Kuranda, once a hippie colony in the 70s but now a vibrant marketplace for arts and crafts, with a butterfly sanctuary, the renowned Birdworld park of exotic and native birds and much more -- including one of those "only in Australia" attractions, the Venom Zoo which can, perhaps quite fairly boast "the only zoo of its kind in the world". Here you can see poisonous animals up close.
Kuranda is a charming town, easy to walk around, and the shopping is excellent: heavily discounted opals, hand-painted shirts, galleries of Aboriginal art, and exceptional scones with cream which are the town's signature dish.
Kuranda's main street lined with enormous strangler figs will have the camera working overtime.
But save some space in your digital memory-box for a ride back over the rainforest on the Skyrail Rainforest Cableway, a journey by aerial gondola which takes you over the dense forest canopy offering a rare view of this part of the country. Beneath you will also be the Barron Falls and river gorge, breathtaking in themselves.
And make a point of stopping at the Rainforest Interpretive Centre at the Barron Falls Station on the way down which offers interactive learning experiences and helpful guides who can talk you through how this rainforest emerged and is being protected today.
The train ride, lunch and amble around Kuranda and the ride back down by Skyrail make for a great day out from Cairns or Port Douglas.
But Cairns also offers other ways out into that Nature which surrounds it: Coral Princess Cruises offers three, four or seven-night luxury cruises to the Great Barrier Reef and various islands off the coast.
Andrew Castles from Princess Cruises is a good advertisement for his product. He is as relaxed as you might expect from someone who sees his customers come back tanned, rested and smiling.
Some of their cruises go around the top Cape York and across the Gulf of Carpentaria to Darwin, others even further to Broome on the north west coast.
And if you really want to get away they'll take you as far as Vanuatu, Papua New Guinea and Noumea.
But this is too far from where we are. We are in Tropical North Queensland where the Great Barrier Reef is just off the coast -- and I am going there.
But before I do I chat with Pam Fisher from Taka Dive Australia which caters for scuba divers with their custom-built expedition yacht Taka. This live-aboard option must be a serious consideration for those of the scuba persuasion -- their voyages include trips up the Reef and out to famous Osprey Reef -- and I lose track of all the marine life Pam tells me you can encounter: dwarf minke whales, manta rays, numerous types of sharks of course, giant turtles, huge cuttlefish . . .
And it seems you can't take a bad picture of big colourful fish in those clear and clean waters.
But my first encounter with the Great Barrier Reef is from a few thousand metres above on a helicopter flight with Skysafari, a 60-minute circuit which also takes in the rainforest on the looping journey back.
It is a cloudless day when the pilot Simon pulls his chopper into the warm air and I am delighted that the cockpit offers such great visibility. As the airport disappears behind us we are over the ocean in minutes and below us are coils and threads of white in the blue sea.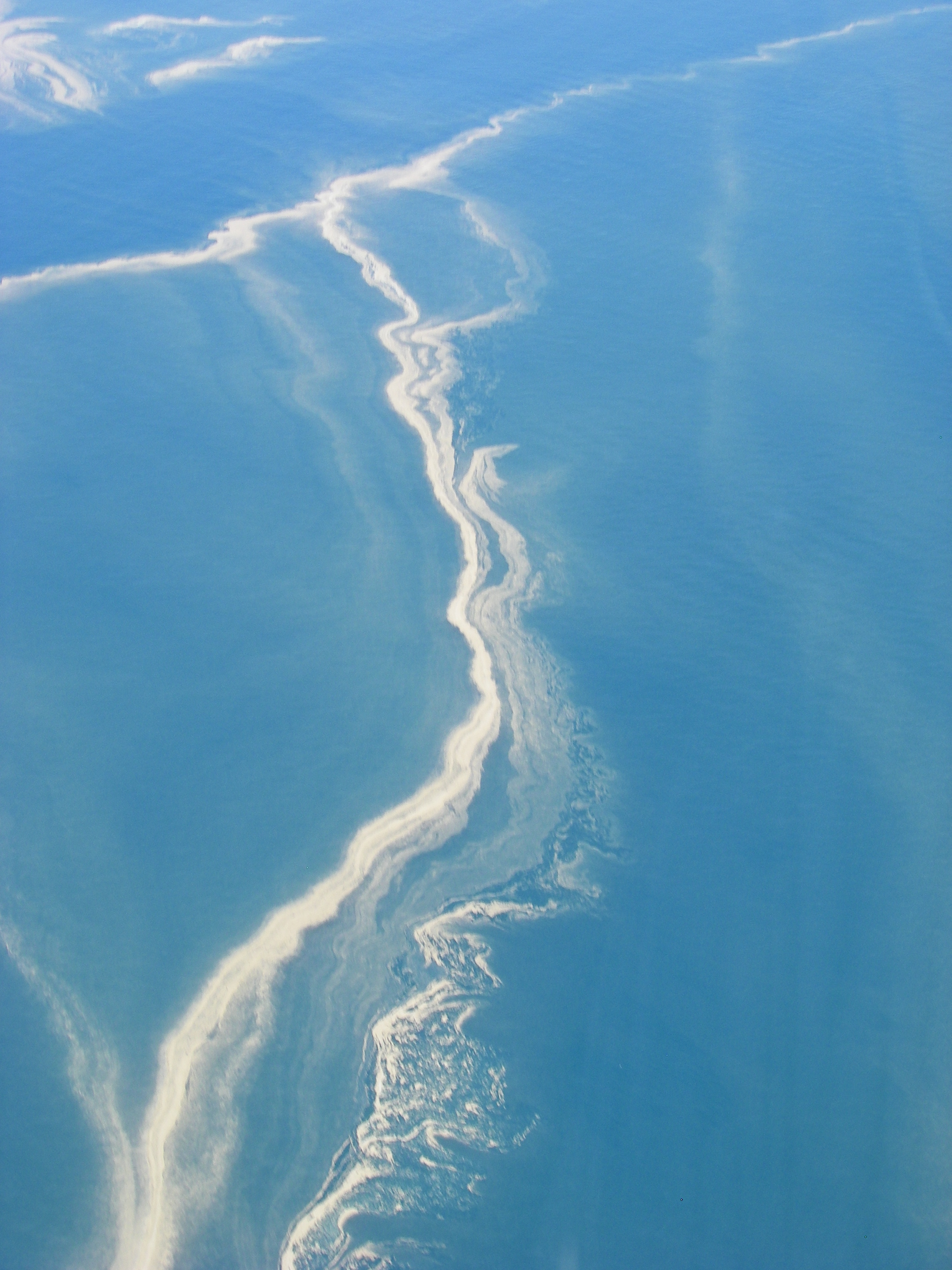 "Algal flow," says Simon. "Beautiful, aren't they?"
I don't reply, I am too busy taking dozens of photographs of these strange and exotic configurations.
We pass over tiny spots of white sand raised above the shallow reef, drop down to see large fish and bright coral beneath the pristine surface, then he pulls us up a few thousand metres to give me the Big Picture.
And what a picture it is: the vivid blue of the ocean against the thin strip of white sand and immediately beyond the dense tropical rainforest. Two World Heritage Parks right next to each other. Unbelievable.
We pass over the forest and beneath us is the hilltop town of Kuranda and the Barron River snaking down through rapids and waterfalls to the coast.
It is an extraordinary experience and the hour seems to disappear in minutes. But I have the memory -- and about 150 photographs -- to keep the moment alive for decades to come.
And I have yet to dive into its warm waters.
The following day however I am at the Marlin Marina in Port Douglas boarding the Quicksilver cruise which takes our large party out the Reef where we will all don embarrassingly ugly body suits (protection against any jellyfish in the area) and then snorkelling around vivid coral and fish for hours which drift past in the warm waters.
It is also an informative day as a marine biologist gives us pointers on what to look for, and I take the semi-submersible trip which also comes with a commentary as we cruise across the top of massive coral formations. Over lunch we all eagerly tell each other of fish seen, coral photographed and how silly we all look in our body suits.
It is a wonderful day in and on the water -- but I can't get enough.
Back at my hotel -- the gorgeous Peppers Beach Club just minutes from Port Douglas township -- I make for the sand-surrounded pool in the centre of the complex and laze in its waters until dinner at the restaurant -- which is also poolside.
It has been day of sunshine and warm water. My kind of day, to be honest.
But something as exciting and interesting was to come early, very early in fact, a few mornings later . . . a hot-air balloon flight courtesy of Raging Thunder, a long-establish tourism operator.
Ballooning, I quickly decided was -- despite the early start -- my new favourite thing.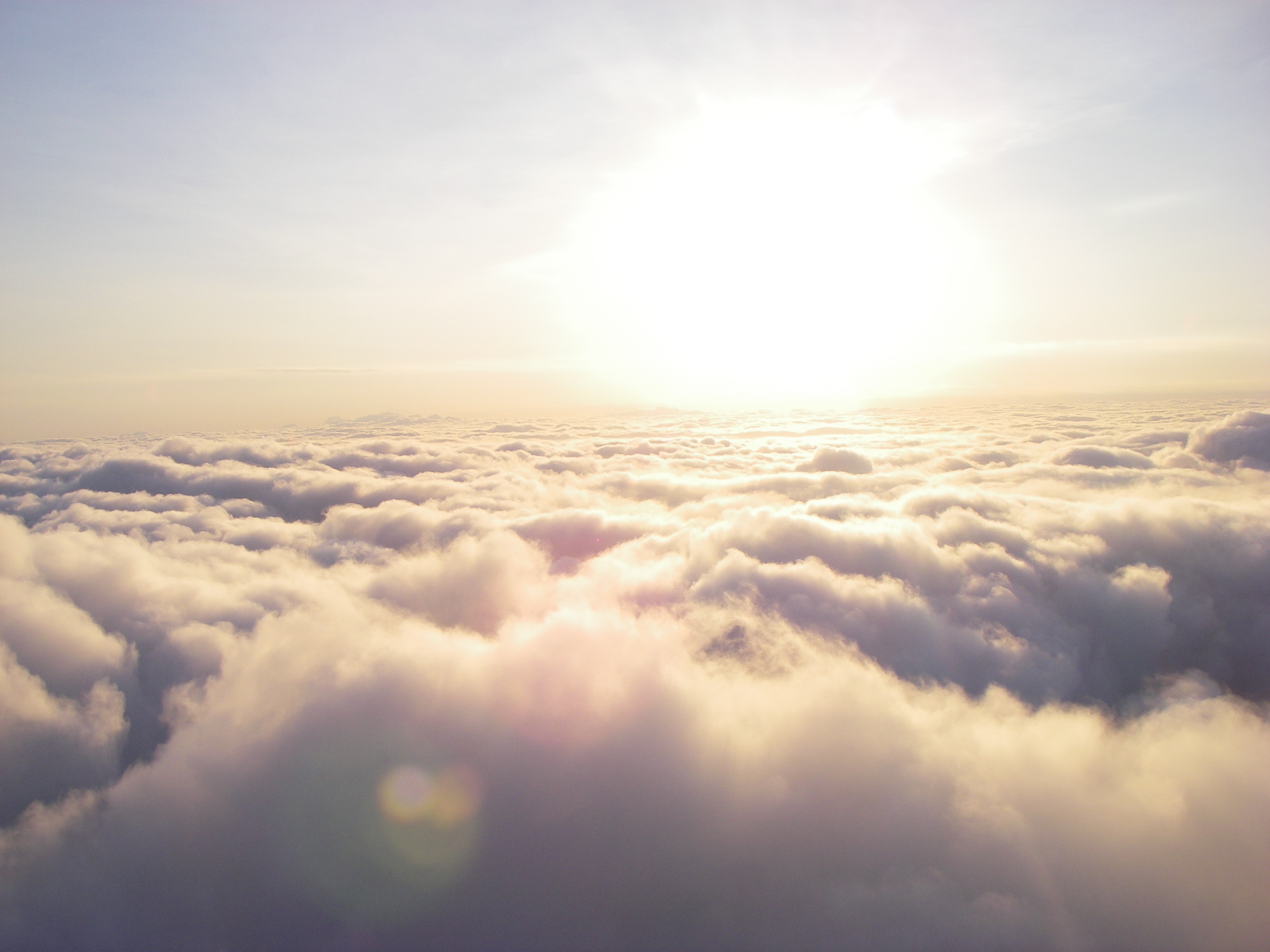 Just as the sun rose we ascended through pastel clouds and caught the first rays of dawn as they flashed above the fluffy canopy. The dozen or so passengers in the gondola beneath the colourful balloon went into hushed awe.
For 45 minutes we drifted above mathematically arranged mango plantations, fields of orderly rows of sugarcane, winding rivers, and the roofs of houses in small towns or on remote farms. We watched the shadow of our balloon on the clouds beneath us and soared in the silent sky.
Over the champagne breakfast later -- bangers, scrambled eggs, thick bacon and endless locally-grown coffee -- we showed off our photos and laughed: "Did you see . . .?"
Yes we did -- and it was all wonderful.
My day had only just begun however because that afternoon I learned how to not fall out of an inflatable raft before we barrelled down the Barron River, shooting small but serious rapids, diving in for a swim, and paddling like madmen on the orders of our cheerful guide.
On my fridge at home now is a photo of me grinning like a chimp as our raft tumbles over the smooth rocks of the Barron.
And another of me in a hot air balloon, at an endless stretch of white sand at Coconut Beach, with a brightly coloured parrot . . .
SELF DRIVE
There is one excellent and easy way to see the Big Country up-close and personal -- and that is to pick up a car and take yourself down the highway and smaller roads, discovering the people and land for yourself.
And so I grabbed a rental in Cairns and headed south along an excellent and quiet highway -- named appropriately enough The Great Green Way -- to the Boulders on a river inland from smalltown Babinda.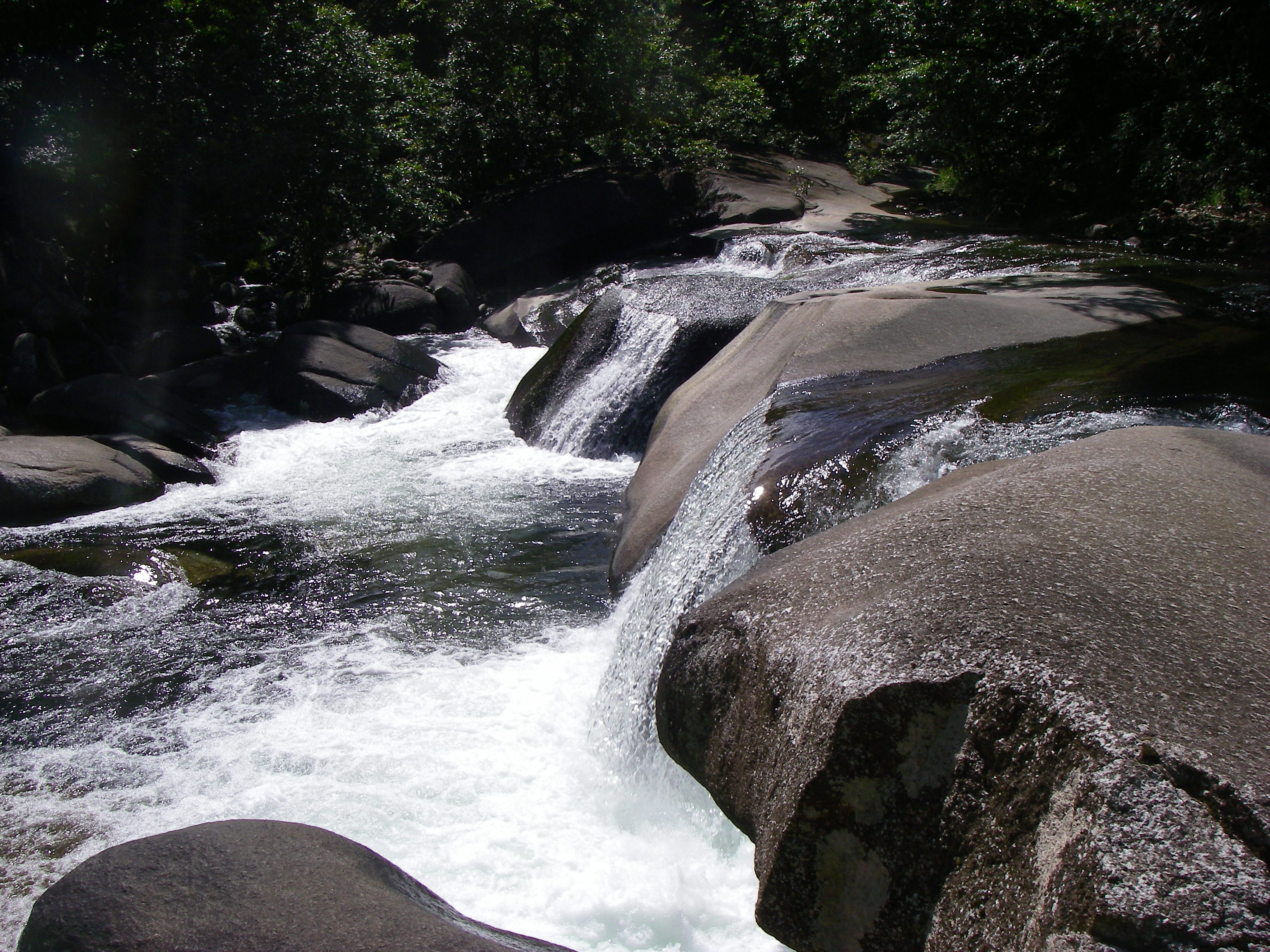 Here, legend has it, dwells the spirit of a young Aboriginal woman who threw herself in these turbulent waters when her lover was taken from her.
Yet away from the roiling waters are pleasant areas to sit and picnic, or simply relax and enjoy the forest. As a day trip from Cairns it is hard to beat.
But I wanted to go further so down the highway I looped inland again, making the steady climb towards the Tableland -- stopping at the impressive falls near Milla Milla, just one of many photogenic falls in this region -- and headed for Rose Gums Wilderness Retreat owned by Jon and Peta Nott.
Their enormous, beautiful home built by Jon overlooks their 230 acres of tropical rainforest where nine private tree-houses for guests are discreetly hidden by the bird-filled trees.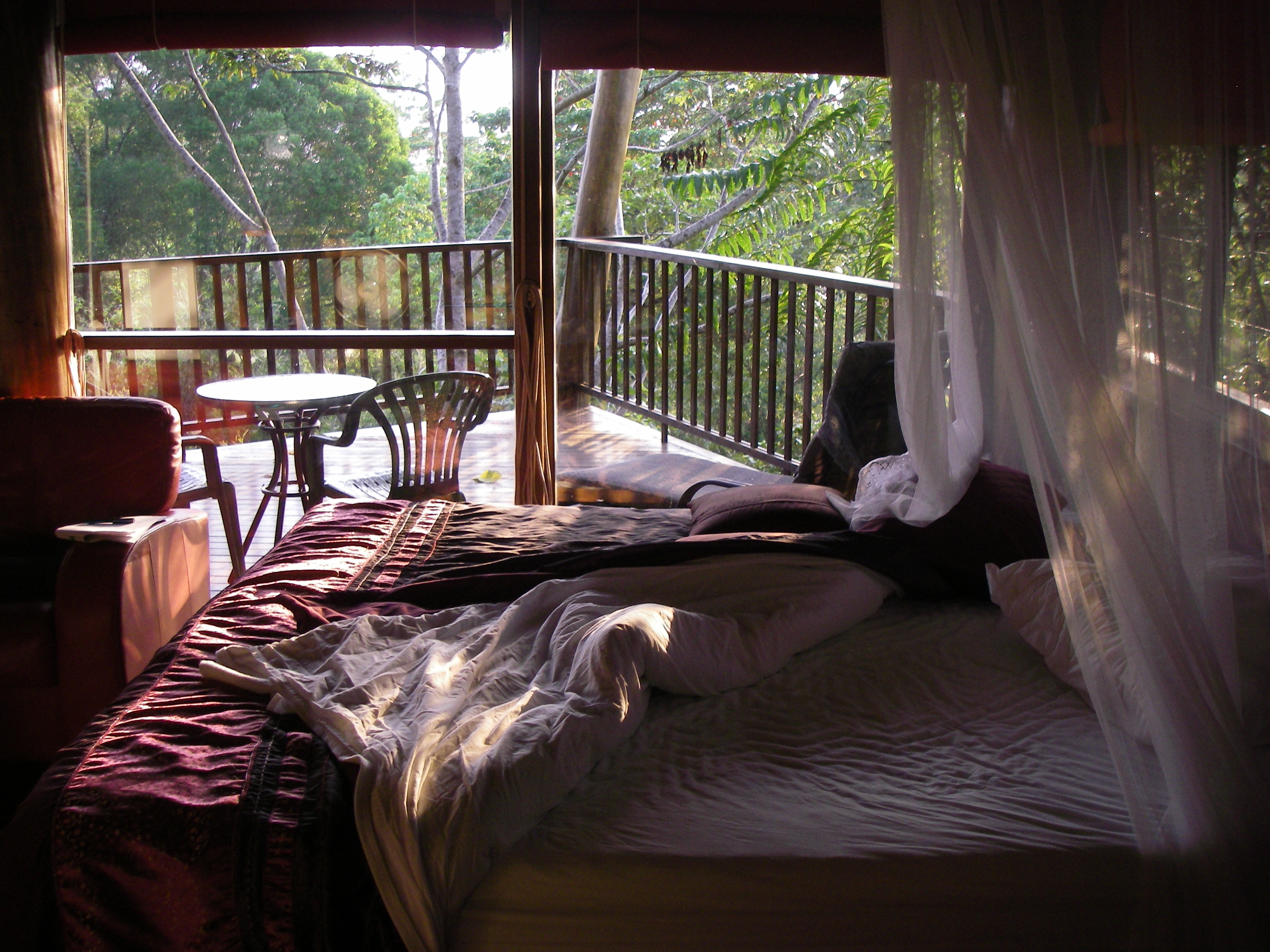 Over a single-malt at sunset Jon tells me I can expect to see "64 species of bird over a cup of coffee in the morning" and laughs about a day when he and a guest identified 81 separate species by lunchtime.
Jon is a "birder", a man who studies and counts birds, and their guests -- many of them birders also -- come from all corners of the world to enjoy their spectacular, pole-house home and rooms, and the exotic fauna and flora of this property in the Highlands they bought in 1994.
Bordering the World Heritage-listed Wooroonooran National Park and at the end of a no exit road just 15 minutes from smalltown Malanda, Rose Gums (named for a conspicuous local tree) has a striking view of Mt Bartle Frere, Queensland's highest peak.
It isn't surprising therefore to find that Jon and Peta are relaxed, worldly and hospitable hosts.
What is unexpected is the restaurant on their property where the chef Lao, who escaped from Laos in 1975 and fetched up in this remote but peaceful part of Australia, prepares exceptional Asian-style cuisine.
Late into the night we listen to the sound of birds, frogs and geckos as we sit on the large deck outside the restaurant, staring into the relaxing dark. This is a special experience.
The following morning I watch those much promised birds -- Jon is right, literally dozens of colourful plumed creatures alight outside my window -- and then walk down to the three pools where there are platypus. As the early morning light glints through the tall trees I sit on a rock and wait.
No platypus appear on this day but I'm not disappointed. Just dropping out of life for an hour in this magical place is rewarding in itself.
As I prepare to leave later in the day Jon and I sit on his magnificent deck again exchanging travel stories, titles of books we have read and anecdotes. In passing Jon tells me that among many other pole-houses he has built around the area is that impressive restaurant and visitors' centre at Skybury Coffee Plantation.
"I didn't design it, I just built it and did all the worrying," he laughs.
I am reluctant to leave Rose Gums Wilderness Retreat and genuinely feel I have made new friends.
But the road beckons, and I am driving across the backbone of the Tableland, through Malanda, Atherton and Tolga along the Kennedy Highway -- named for Edmund Kennedy the 19th century explorer whose last doomed journey was up the Cape York Peninsula -- before heading for the coast again and up the Captain Cook Highway to Port Douglas.
After rolling cane fields, coffee plantations and through small welcoming towns, I stop at Blazing Saddles near Kuranda.
Blazing Saddles offers, as the name suggests, horse-riding on seemingly endless trails through the tropical rainforest and dried-up creeks. With 72 immaculately groomed animals -- rotated from another property -- Blazing Saddles is a place for parents and kids.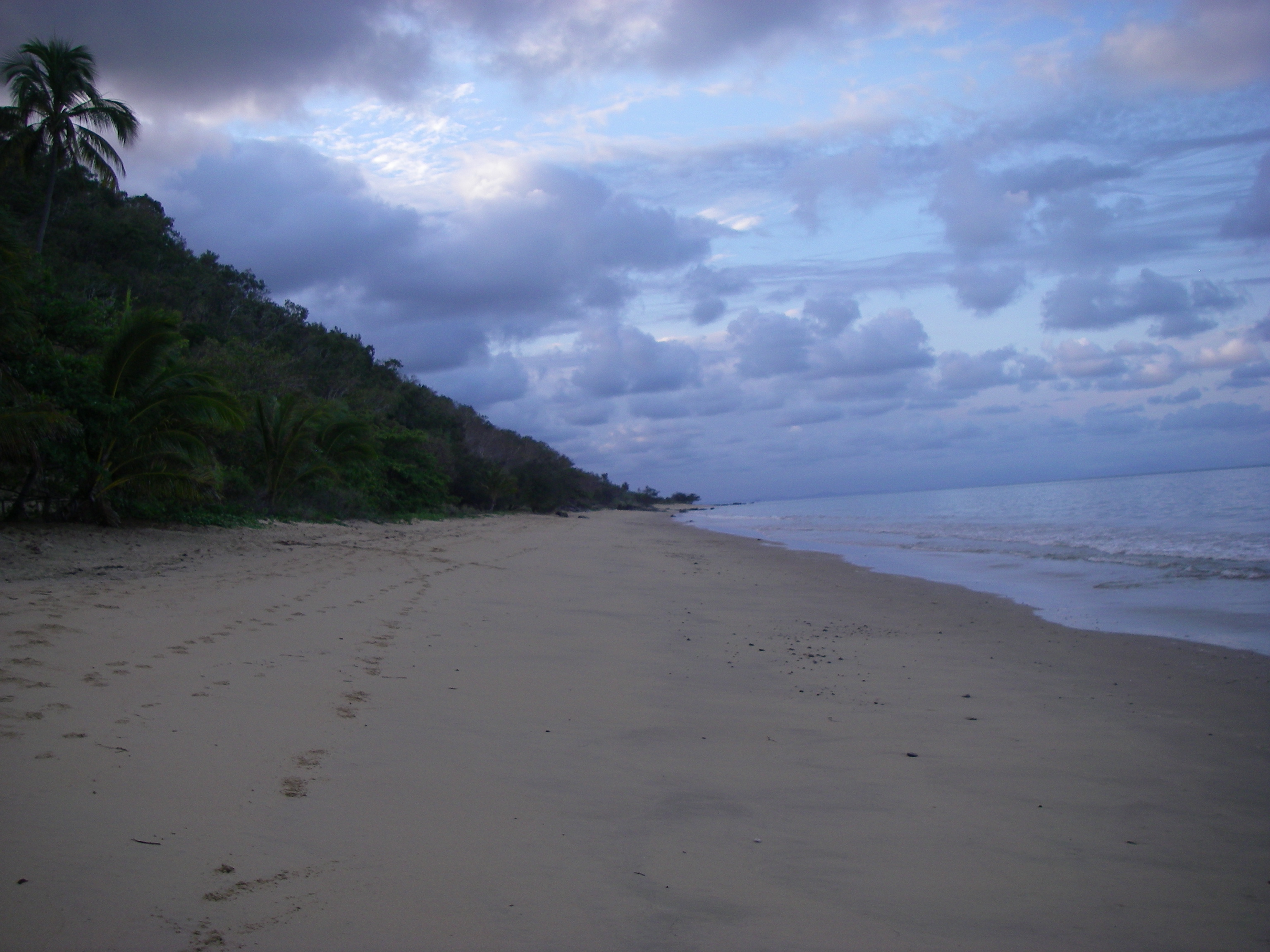 But the kid in me sees something else, the ATVs (all terrain vehicles, sort of souped up four-wheel motorbikes) and so I take one for a body-bruising but laugh-aloud race along tracks of white dust and rocky river beds. And at one point straight into a small tree which jumped out in front of me.
It is hilariously good fun and I arrive back, sweaty and dishevelled, in time to see a group of poised Japanese tourists riding their elegant horses back into the compound.
With a barbecue lunch and a traditional Aussie smoko (tea, coffee and damper), the ATV tour is my kind of earthy enjoyment and requires no prior experience of these hardy working vehicles.
But I am also into some pampering and am delighted to arrive in Port Douglas that evening to stay in the luxurious Rydges Sabaya on the main road into town.
I don't have time to enjoy the pool, because after a shower in my spacious room and a refreshing beer in the comfortable bar I am picked up for my evening at Flames of the Forest.
The minibus takes a dozen of us far into the forest under a full moon to an encampment surrounded by flaming torches. Here, at large tables which allow for casual conversation with other guests, we are treated to a delicious meal of bush damper with tomato pesto, Thai-style prawns, steamed reef fish, lamb cutlets, chicken breast, and much more that I cannot remember. We are also well wined.
But we are also here for a higher purpose because this is the land of Kuku Yalangii people and after dinner two local Aboriginals tell the story of how the platypus came to be, and accompany the story with didgeridoo.
In the mix of moonlight and the flicker of the burning torches the evening has a mysterious quality, and you are reminded that only in this land can you hear these evocative stories and sounds.
This is another aspect of Tropical North Queensland that makes it distinctive.
Just the previous day I had been at the award-winning Tjapukai Aboriginal Cultural Park a few minutes out of downtown Cairns which is set in beautifully landscaped open land near the Skyrail.
Tjapukai offers Aboriginal theatre and dance, storytelling and creation myths, and amusements for kids (and some adults) such as boomerang and spear throwing lessons.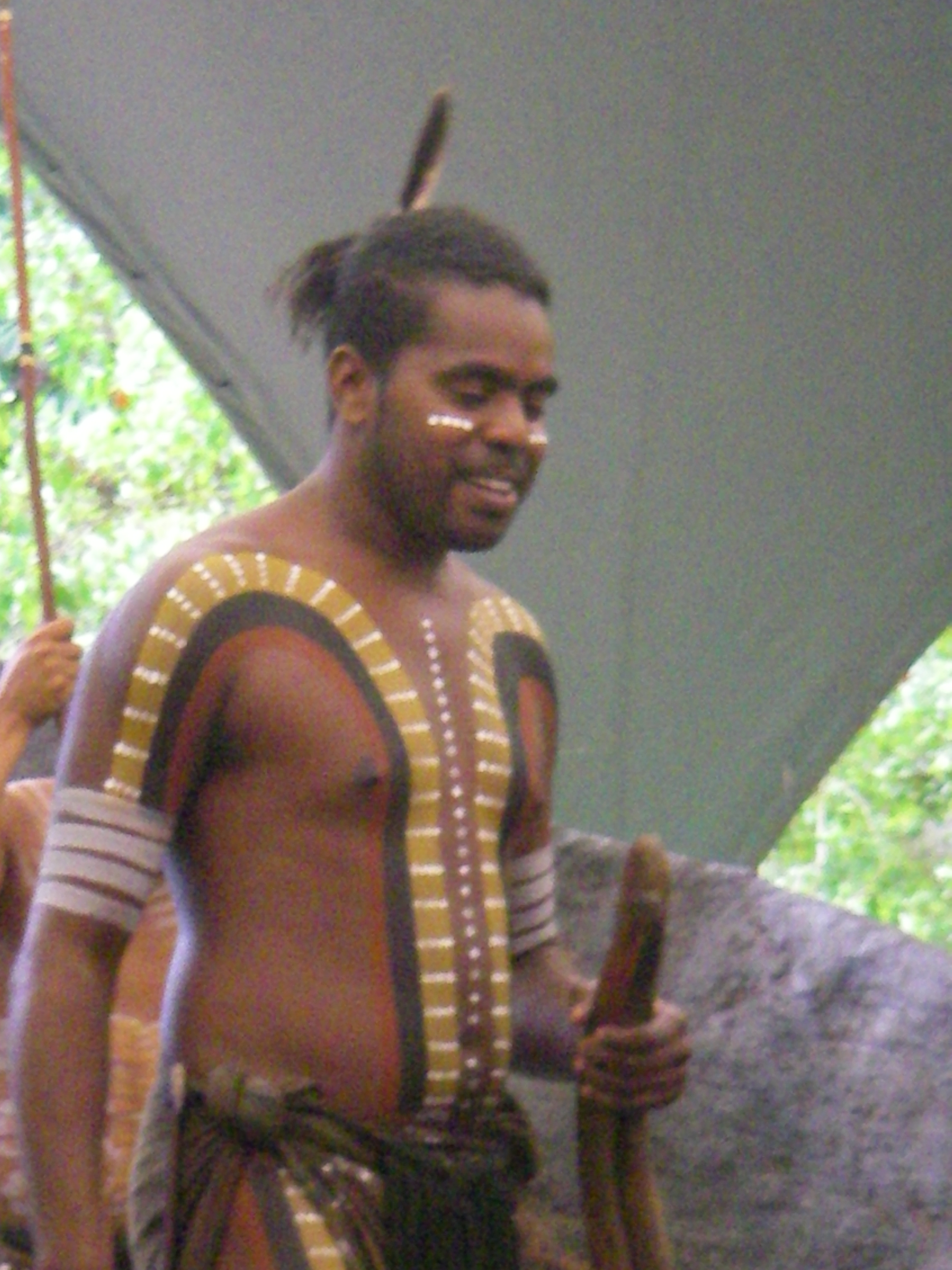 Opened in 1996, it hosts Australia's longest running theatre performance (over 7000 to more than 1.2 million visitors) and also has a large restaurant with kangaroo, emu and crocodile meat on the menu. Of equal interest is the excellent art gallery-cum-bookshop where you can pick up everything from your own didgeridoo (yes, lessons are free), carvings and boomerangs.
The authentic artwork on sale comes from all over Australia so expect to have your breath taken away by the famous "dot painting" style of tribes from the great red centre, and more contemporary work by local artists.
I bought a fascinating book Contemporary Australian Art by Susan McCulloch which became my essential reading every night. In it she quotes the great Australian art writer and critic Robert Hughes who considered Aboriginal painting "the world's last great art movement".
Seeing the works at Tjapukai -- and elsewhere around this region -- you won't doubt it.
Just another captivating aspect of Tropical North Queensland.
And to some small extent my camera captured many aspects in a busy but never tiring and always rewarding week.
Land, sea and sky, forest and beach, exotic birdlife and cold-eyed crocs, Aboriginal culture and delicious food, and everywhere friendly people.
And although the Cairns Airport is the fourth busiest in Australia and their three main industries here are, according to Simon my helicopter pilot, "tourism, tourism and tourism", I never felt I was surrounded by other visitors.
Tropical North Queensland has space to spare, and plenty to explore and discover for yourself.
Make the time. You won't regret it.