Graham Reid | | 5 min read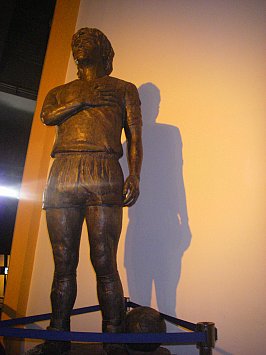 The bronze statue in the museum towers over us. It is twice life-size and the national hero has a hand on his heart, his eyes looking to the distance.
At his feet are the faithful, young and old, gathered reverently or taking photographs.
In another place, this statue might honour a military leader, statesman or great poet.
But here in a museum of futbol (soccer), in the working class Buenos Aires suburb of La Boca, it is of the soccer player Diego Maradona, a man whose fall from grace was as spectacular as his skills on the field.
Across the city in a wealthy suburb is another museum, this dedicated to a rich and powerful woman who wore expensive clothes and stylish jewellery but became a champion of the poor: Eva Peron.
Curiously, a major tourist attraction in Buenos Aires is the mausoleum city of Cementerio de la Recoleta where she is buried in a modest tomb.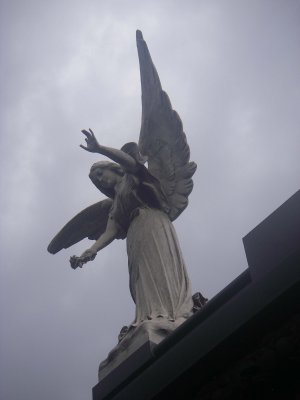 In dancehalls (milonga) or painted on walls all across Buenos Aires, is the image of tango singer Carlos Gardel whose music is played everywhere. Gardel died 75 years ago, but locals say he sings better every day.
There are times in this bewildering and beguiling city that you might think Buenos Aires rests on these contradictory but passionate pillars of futbol, politics and tango.
To them, however, you would have to add meat and Malbec, because here, at a very modest price, you can enjoy Argentina's justifiably famous beef and excellent red wine from vineyards in the foothills of the Andes.
You might also consider including the ever-present graffiti with its political messages, or artistic stencilling and architecture which, around Microcentro (the business district), has been copied from France or Italy, with a railway station modelled on a Victorian British design thrown in for good measure.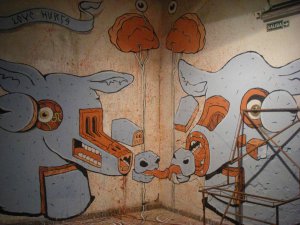 Buenos Aires can confuse and delight at every turn, and this year, the 200th anniversary of the May Revolution and declaration of independence from Spain, is the time to see it. It offers more than the popular tango classes which pull tourists for pricey lessons in the seductive art of the dance.
Tango takes years to learn, so don't expect a couple of lessons to see you hailed on the dancefloor at the slightly scuffed but beautiful milonga Confiteria Ideal which opened in 1902 and even now, with its live orchestra, is a trip back to a more elegant time.
For the non-dancers, Buenos Aires offers many less demanding delights.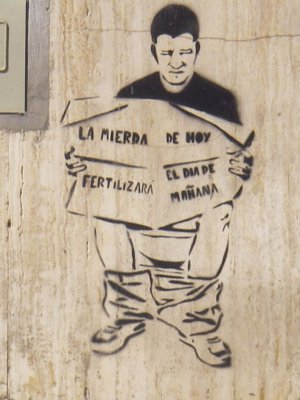 While others shopped for shoes (cheap, excellent leather) in places like the century old Galerias Pacifico or browsed the numerous antique stores in San Telmo (genuine, pricey), I explored the exceptional Malba – Museo de Arte Latinoamericano de Buenos Aires – in the Palermo district. Cutting-edge Latin American art, as well as work by Frida Kahlo, Robert Matta and others, was not what I expected, but Malba is one of the great galleries of the world.
More than 200,000 visitors annually come to its cool spaces, among them international art critics who write glowing reviews.
The gallery is growing because presently it can only hold around 40 percent of its collection. Small and grand galleries are everywhere in Buenos Aires.
From eye-popping contemporary work in the edgy Appetite in San Telmo, to collections of the decorative arts and stately old palacios open to the public, Buenos Aires reveals a surprising, and sometimes politically volatile, past and a vibrant present in its arts. But these delights – sights such as the must-see cemetery-city in Recoleta and the newly refurbished Proa gallery in La Boca, can be far-flung.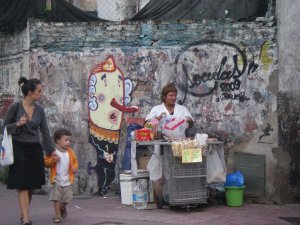 This city, with an official population of 13 million, sprawls, so getting around can be arduous.
The Subte (subway) is no more complicated than Paris' Metro or London's Tube, and licensed taxis are extremely cheap and can be the best way to cover distances quickly. Just don't sit in the front – your life will flash before your eyes. Only the brave or foolhardy would hire a car and drive in the mayhem that passes for traffic. But armed with enthusiasm and curiosity, and wearing sensible shoes, I found the city easy to negotiate by foot, the people friendly and the delights varied and various.
From a loud and thrilling futbol match at Estadio Monumental – home to Club Atletico River Plate, rivals of Maradona's club Boca Juniors – where 60,000 bayed incessantly and abused the referee, to quiet nights in bars like the historic Hipopotamo or picking up old vinyl records by tango masters Gardel and Anibal Troilo (and Los Beatles) in small record shops, Buenos Aires proved a city of constant revelations.
You can enjoy it without tango, but would be denying yourself one of the city's chief pleasures.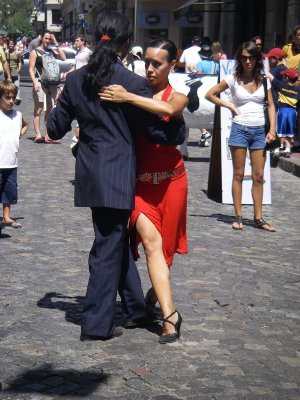 Tango is played by small bands on streets at weekend markets in picturesque San Telmo and in touristy but colourful La Boca where dancers swirl sensually on cobbled pavements which seem designed to break high heels and twist the ankles of unwary tourists.
The sheer sexuality and drama of tango is hypnotic, and one of the delights of any visit is to stumble upon a late-night milonga where welcoming locals have been coming for decades.
There is also rock'n'roll tango at hot spots around the city, a less poised pleasure, and much louder.
Buenos Aires is about late nights: dinner starts around 11pm so the wise will rest in the late afternoon. But then the night comes alive as restaurants fill with families– yes, children, too– and there is laughter, meat and Malbec. You're spoiled for eating choices in this cosmopolitan city.
Without much trouble you can find stylish restaurants specialising in Basque, Italian, Spanish, Middle Eastern and Mexican cuisine. Even in this nation of meat eaters there are vegetarian places (the bohemian Arevalito in Palermo Hollywood is worth seeking out), South-east Asian (the hip Green Bamboo nearby) and French Creole (Azema Exotic Bistro, Palermo.)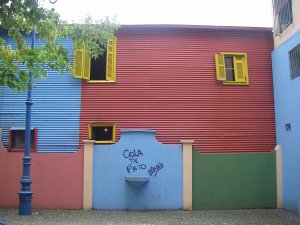 Whether it is art or eating, dance or just drifting through the photogenic streets of San Telmo and La Boca, quirky and constantly surprising Buenos Aires will offer more than you can easily take in.
Late one afternoon at a table outside the El Federal bar in San Telmo, built in 1864 and boasting a magnificent old cash register, coffee machine and friendly staff, I lit a cigar and watched the passing parade.
In those gorgeous streets of elegant old buildings with colourful flowers tumbling from balconies, people were going about their business.
There was laughter, hand gestures, the honk of a taxi horn, opera from a first floor window, the clink of wine bottles being taken home for an early evening drink.
It wasn't the sensual sound of tango, but another equally enjoyable and unique music in bewildering and beguiling Buenos Aires.