Graham Reid | | 1 min read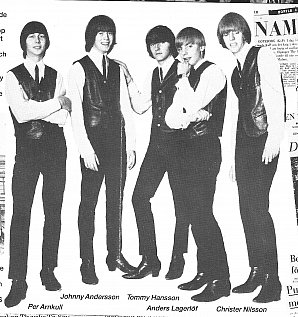 Actually we probably don't need to talk about The Namelosers, a very short-lived Swedish band who meant nothing outside of Sweden and not even that much there.
But their brief story is interesting because it was such a common one in the mid-Sixties.
Johnny Andersson and Tommy Hansson met in 1962 in Malmo and talked about getting a band together. They became Tony Lee and the Fenders who played covers of Elvis and Cliff Richard songs.
When their bassist and drummer quit to get real jobs they found the lanky Christer Nilsson who had long Beatle-style hair and a Hofner bass.
Andersson and Hansson adopted the Beatle mop-top look, pulled in drummer Anders Lagerlof and named themselves the Beachers, an amalgamation of the Beatles and the Searchers.
They became very popular in Malmo for their live covers of songs popularised by the Beatles such as Twist and Shout and Roll Over Beethoven.
They recorded an EP New Orleans and title track got to number 12 on the Swedish charts . . . then a rival group from Gothenburg demanded they change their name.
Improbably, they too were the Beachers.
A local radio station ran a competition for a new name for the band and the winner was . . . the Namelosers.
And suddenly it was all on: a tour of Denmark with the Kinks and the Honeycombs; around Sweden with the Dave Clark Five and Cliff and the Shadows; TV appearances; more recording; a holiday in London for Andersson and Nilsson where they caught the Who at the Marquee and came back with new and more rowdy influences . . .
They recorded Land of 1000 Dances which was critically acclaimed so they expected to top the charts but it only got to 11 and they became depressed.
The band broke up in August 1966 after a hectic few years, the highpoint being opening for the Stones in '65 and partying with them afterwards. They jammed with Jagger in a rehearsal hall in Malmo.
So a short career, but one so typical in the mid-Sixties when – in the wake of the British Invasion – r'n'b-pop bands from Malmo to Malibu, New York to New Zealand and Tokyo to Calcutta started appearing.
And often disappearing just as quickly.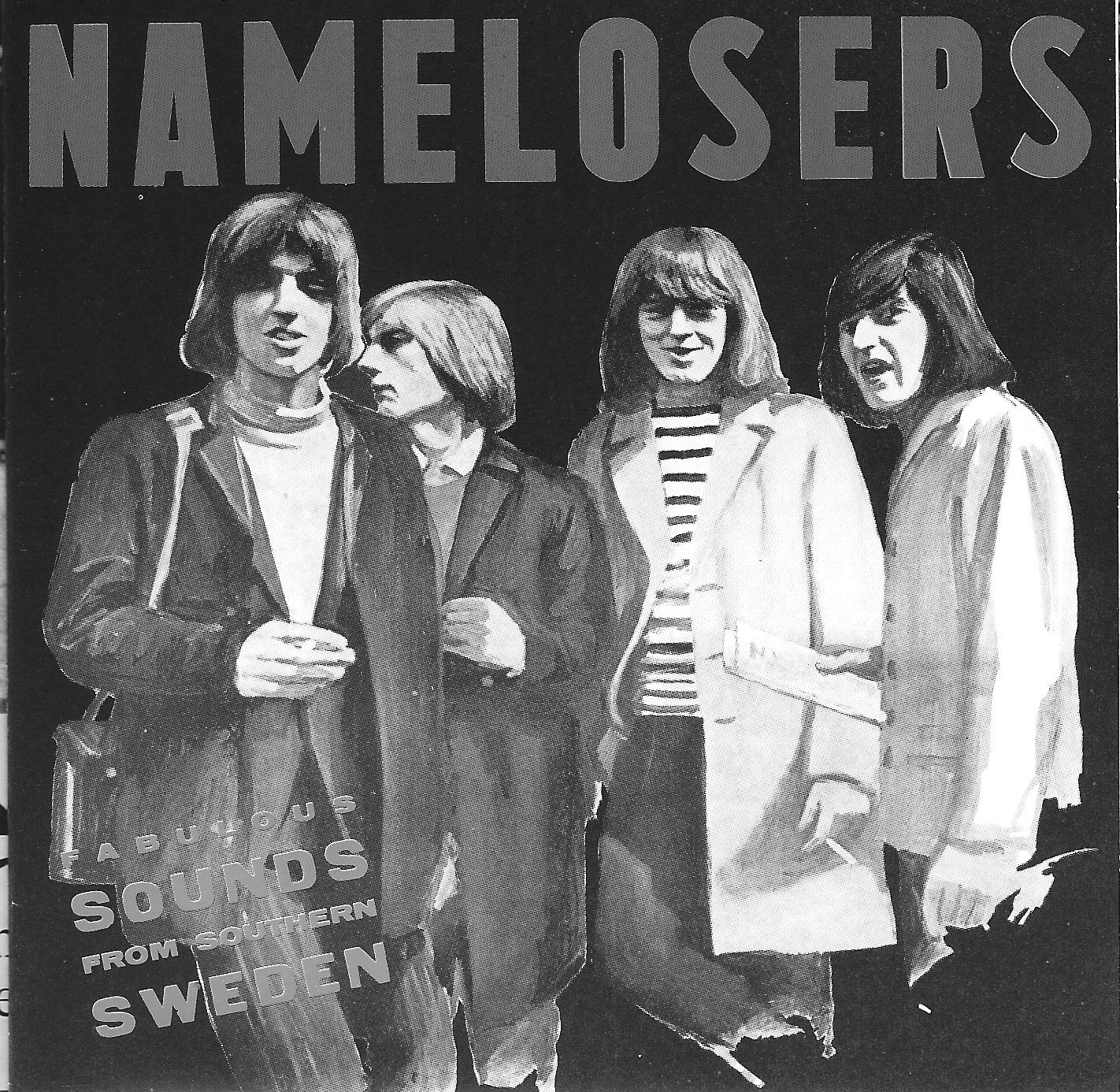 That wasn't entirely the end of the Namelosers however.
In 1989 Urban Lasson and Bo Nerbe (the latter of Stockholm's long-running record store Got to Hurry) pulled together a 15- song CD of the Namelosers short career under the title Fabulous Sounds From Southern Sweden.
They sound like just about every other r'n'b-pop band from Malibu, New York, New Zealand . . .
But in a very strange way, because of that compilation, the Namelosers' name lives on.
.
.
For other articles in the series of strange or interesting characters in music, WE NEED TO TALK ABOUT . . . go here.