Graham Reid | | 2 min read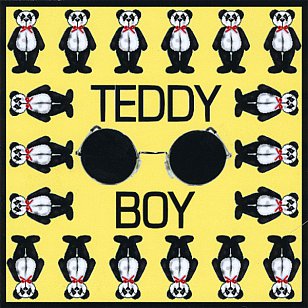 The jury will be out on "the worst album ever" until the judge directs it on exactly how we define the word "worst".
For many "worst" would immediately be something by an anodyne boy band, some middle-of-the-road crooner or a cult hero like non-singer/non-player Jandek.
But here goes nothing with a guy called Gary Murtha from Mississippi who writes under the name Strawberry Walrus. His album Teddy Boy would seem to sail past most other contenders in the "worst album ever" stakes. And he made a lot just like it.
As you might guess from his nom de disque he is rather Beatles obsessed.
"Rather"?
By my count he's made a couple of dozen Beatle-themed albums which include tributes to the lives of the individual members, a "Magical History Tour" through their career, a whole album about the day John and Paul met (You Shoulda Been There), one about their tours, another about the famous places in their career (There Are Places I Remember, of course) and much more.
These aren't tribute albums in the sense that Murtha and his colleagues (usually singer David Fox) cover Beatles' songs. They are original songs in narrative form which tell us the story as filtered through Murtha's lo-fi ethic.
In truth, any one of these albums might be a contender for a worst album award because musically they are simple and just a little primitive, but that is actually their most engaging quality. Perhaps.
What elevates them into contention is that they are done with such sincerity. And you don't know what is more worrying on the Teddy Boy album for example, when Murtha sings about Lennon, or when he sings as Lennon.
Titles on Teddy Boy include When John Met Paul, Beatle Buddies, When John Met Yoko, Yin of Yangs, Stone Cold Turkey (in an approximation of Cold Turkey), I Read the News, Someday Man . . .
Yes, Teddy Boy is about the life of John Lennon through to Johnny in the Sky Smiling, although oddly enough the album title is that of a McCartney song . . . which you can guess Murtha knows.
So how bad are these songs?
Here are a couple of samples from the above list:
When John Met Paul
Beatle Buddies
Yes, there is a certain engaging and plaintive quality about some of what Strawberry Walrus does (the song Oh Yeah on Teddy Boy is rather delightful) but mostly these ooze such reverence, sincerity, attention to myth and historical detail that they bend under their own weight.
Sort of gravitas with no actual weight, if that's possible.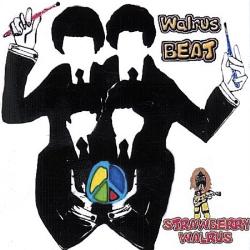 And yes, it is rather clever how Murtha discreetly reference Lennon lyrics and Fox manages to include Lennon vocal mannerisms, but you just have to wonder what exactly the point might be.
Strawberry Walrus albums are the aural equivalent of the many Beatle b-grade books. And just as repetitive.
Someone famous once said something along the lines that the truest response to any work of art is to create another. Maybe that means Strawberry Walrus should be acquited of all charges.
So no, actually Teddy Boy isn't the worst album ever.
There are many much worse (some by Strawberry Walrus), but there are also few albums that you can -- as with this one -- play repeatedly to Beatle fans or the utterly indifferent (as I have done) and see the same reaction of disbelief, bewilderment and a complete lack of gratitude.
The full catalogue of Strawberry Walrus albums is here.
Welcome to that very odd world.
For other articles in the series of strange characters in music, WE NEED TO TALK ABOUT . . . go here.