Graham Reid | | 6 min read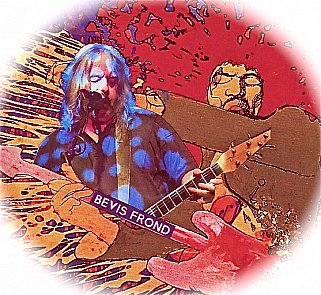 For a man with his name on almost 30 albums in the past three decades, you'd think the name Nick Saloman would be pretty well known.
Okay, the albums all come under his band's name, but even that is hardly familiar to most: the Bevis Frond.
England's Saloman (confusingly sometimes spelled Salomon in some overseas media) and his fellow travellers – the Bevis Frond has had a few pass through its ranks – have been in the vanguard of retro.indie rock since their inception with Saloman offering a powerful amalgam of Hendrix-influenced psychedelic guitar (think the Are You Experienced album) and the vocal delivery of Roger McGuinn/young Tom Petty in places.
No surprise then to find a track by them (the garageband jangle-pop of Lights are Changing) on the 2005, four CD box set Children of Nuggets box set alongside the Fleshtones, Posies, Hoodoo Gurus and the Long Ryders.
Sometimes he turns everything down for something akin to English folk, or revs up the engines to speed into a furious fusion of punk and metal.
It has been a heady brew . . . and seems to have gone past most people. The Bevis Frond – and Saloman – are what the words "cult following" were coined for.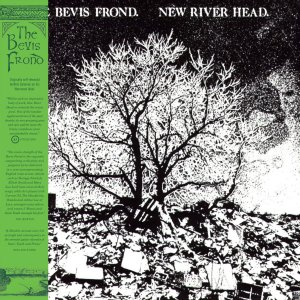 Yet suddenly the Bevis Frond are out there with a swathe of reissues through the creditable British label Fire Records (available in New Zealand through Southbound) and it is a long and rewarding trip through a bunch of key albums from their back catalogue, including New River Head from '91 -- expanded to a double CD with extra tracks.
It was given a full page review in Mojo's August edition with a subheading which said "this could be the greatest psychedelic rock record you've never heard".
Also in the Fire Records reissue (on CD and vinyl) are Any Gas Faster ('90), London Stone ('92), It Just Is ('93), Sprawl ('94) and Superseeder ('95, expanded to a double CD). Most of these were originally on Saloman's own Woronzow label, and stand as testament to the singularity of his vision, astonishing work ethic (Frond tours, he published a psychedelic music magazine and owns a secondhand record shop in Sussex).
The irony – if there is one – is that Saloman, whose career started with a power trio-inspired band called Bevis Frond Museum in the late Sixties, might never have done any of this if he hadn't had the good misfortune to come off his motorbike in '82 and three years later pick up some financial compensation.
He set up a home studio with the money and began a reinvention after more than a decade in bands which had gone nowhere.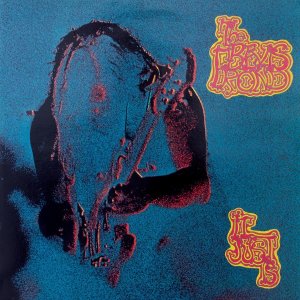 The first Bevis Frond album Miasma in '87 attracted immediate attention and – because he'd done it all solo and Boston-like – he formed a band to tour on the back of it. Then followed Inner Marshland (both these albums repressed for this year's Record Store Day) and a career began to form.
Although hardcore Frond fans still hail the early albums, it is that bunch from the Nineties where the band and Saloman really came into their own.
That reference to Boston above wasn't frivolous because like Tom Scholz of that band, Saloman is a DIY guy, and at times his passion for massive pop-rock sounds like a punk-rock Boston with Hendrix or Robin Trower on guitar. Witness the downer-rock of Can't Stop Lying which opens It Just Is, an album on which he played everything.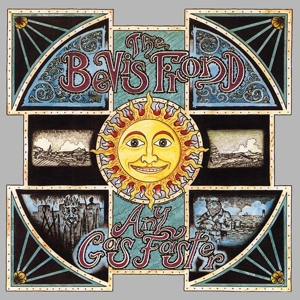 The late Sixties power trio influence (Hendrix, Cream, Buddy Guy et al) is still evident, but Saloman is a lyricist of fascinating intensity where sometimes the personal and political seem inseparable, and broad philosophical matters (the nature of existence and the whole damn thing in the slow REM/Chills-like ballad Idiot Dance on It Just Is) sit alongside freak-out fuzzed-up pop-rock (Dreamboat Sinking later on the same album).
Any Gas Faster from '90 – his seventh release but fourth "proper album" and the first in a "proper studio" – is an excellent starting point. From the fiery first track Lord Plentiful Rejects – which draws a thread between that grunge-Boston, lyrical Byrds and McGuinn-like delivery with incendiary wah-wah guitar – Saloman and band peel off thrilling psyche-rock with pop economy (few track break the four-minute mark).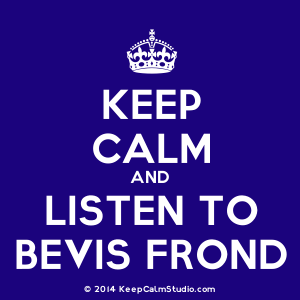 He almost jocularly quotes Jimi (at the close of Rejection Day), These Dark Days has sitar colouring as he turns his attention to Indo-folk and picks up to acoustic guitar for the thoughtful This Corner of England and you can hear why some have posited Saloman as an astute social observe in the manner of Ray Davies and Elvis Costello.
It's also why admirers include Sonic Youth and artists as diverse as Teenage Fanclub, Juliana Hatfield, Barbara Manning and Elliot Smith covered his songs. And also New Zealand's Andrew Fagan who covered Frond's Now You Know (from their Bevis Through the Looking Glass album in '87) on his Blisters album, the only cover he has ever recorded.
The final tracks on the CD reissue of Any Gas Faster – an album which comes with interpolated samples from Spike Milligan and others off radio – are four songs recorded live in Copenhagen on that first tour when they supported Hothouse Flowers. They sear off the disc and confirm that they must have been a frightening prospect in the small cafe. The closer Radio Bloodbeast opens with a squall of feedback before resolving into a grinding slice of dark rock.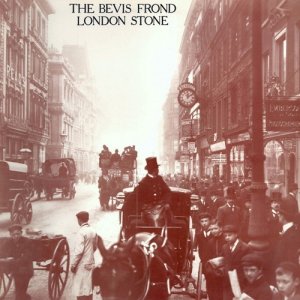 London Stone of the following year and after that cornerstone New River Head album – opens with a brief and lively traditional jig on fiddle by Barry Dransfield then gets immediately down to classic pop-rock with fuzzy edges on the eight minute Coming Round (think Paul Westerberg of the Replacements) which appears in its equally bristling demo version among the bonus tracks, and the tidy three minute pop of That Same Morning.
Aside from the seven minute guitar chug of Well Out Of It, most of these songs have a similar economy although Saloman can pack a lot into three minutes, just like his touchstone Hendrix.
The title track is an acerbic Young/grunge reflection on the sprawling city he grew up in, and the acoustic framed Lord of Nothing allows him to touch on folk-rock again.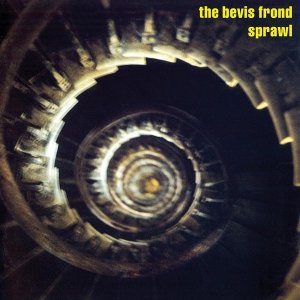 After this much Bevis Frond, the expanded Sprawl from '94 may feel like just that.
It's a double album with a band (which includes flute and violin) which sometimes lurches closer to Dinosaur Jr (the ear-scouring, 12-minute Awake!) and is pushed out by the inclusion of singles from around that period.
There's trippy Indo-psychedelics (Innerwheel with whirling organ and tabla), the mystic Neil Young-grunge of the nine minute The Puller and the 21-minute Right On (Hippie Dream) which musically is a slow lament for the dream deferred and with pastoral flute but with a good vibe spoken word part: "Movement is imminent and overdue".
It is followed by the sub-three minute power pop of Remember Me.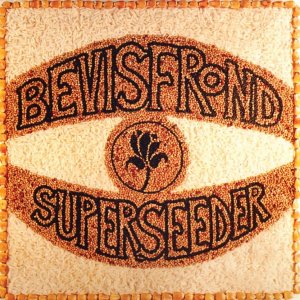 Superseeder ('95) is another almost emblematic album in the Bevis Frond catalogue with its hurricane psychedelics (the 17 minute House of Mountains channeling Jimi solo at Woodstock), psycho-psychedelic (Stoned Train Driver "just hanging by a thread, put your faith in me") and garage-punk (Dolly Bug) tempered by the most gentle of acoustic numbers (Golden Walks of London over harmonium, the acoustic The Queen of May).
And what of New River Head, "the greatest psychedelic rock record you've never heard"?
You need to discover it for yourself, but it's probably exactly that.
And that is why we need to talk about Bevis Frond and mainman Nick Saloman . . .
Al these albums are now available. All on Britain's Fire Records and through Southbound in New Zealand, some still available in vinyl versions.
For other articles in the series of strange, sad or interesting characters in music, WE NEED TO TALK ABOUT . . . go here.