Graham Reid | | 4 min read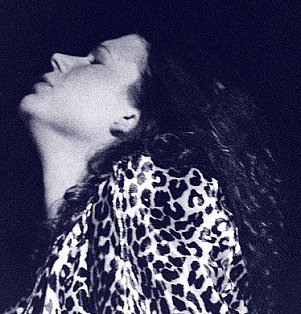 For way more than a decade, the sole album attributed to Deutsche Wertarbeit – which translates from the German as "German Craftsmanship" or "German quality" – was almost impossible to find.
And even when it was finally reissued on CD in the mid Nineties it went past most people.
Released in 1981 and locating itself somewhere between Kraftwerk's minimalism and astral-flight New Age music, the album appeared on the Sky Records label and promptly disappeared.
As did the person who created it.
Deutsche Wertarbeit was the nom-de-disque – or pseudonym, which is the same in German – of Dorothea Raukes, the singer/keyboard player in the Dusseldorf-based band Streetmark.
The band had formed in the late Sixties and although initially playing covers they became increasingly more prog-rock with their originals.
They had a revolving door membership around Raukes and guitarist Thomas Schreiber and recorded four albums between '76 and '80 for the now defunct Sky label, which released albums by the likes of Dieter Moebius, Hans-Joachim Roedelius, Michael Rother and the two acclaimed albums by Cluster (Moebius and Roedelius) with Brian Eno.
Streetmark were in excellent company and their debut Nordland was produced by Connie Plank.
By their final album Sky Racer with Raukes their only original member, she had steered the group more towards pop – perhaps as a result of the success of their '79 single Lovers (in English, and not much cop in fact and elevated only by Raukes' organ riffery and solo).
You can hear it here.
Even in that solo you can hear where Raukes had come from, it has allusions to Bach and Baroque music (albeit prog-rocked into pop) and since the age of five when she started studying piano she had been destined for the classical stage.
But as with so many similar players in both Germany and Britain from the mid Sixties onward (think Procol Harum), she found the idea of combining her classical interests with a more progressive and innovative kind of pop music.
Hence her role in founding Streetmark.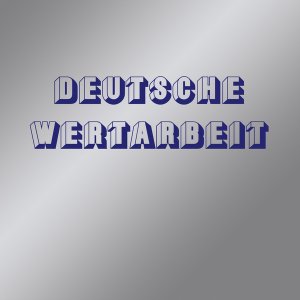 But her Deutsche Wertarbeit album – her only solo album – was something different.
Adopting some of the elements of Kraftwerk's repeated figures (but with a more quirky twist, like the Penguin Cafe Orchestra gone electronica-lite) and using vocoder on the opening piece Guten Abend Leute, Raukes staked out a little territory of her own which brought in more pop than prog and also had a warmth which many found lacking in some Krautrock of the period.
The music on the album seems unfairly represented by the austerity of the album's cover.
In pieces like Unter Tag and Intercity Rheingold she sounds more influenced by Terry Riley, minimalism and Jean Michel Jarre than the often grim sonic landscapes of her peers, and she anticipated some of the more popular soundtrack works by the likes of Philip Glass in the rolling and pulsating melodic lines of her synths.
There's a lightness of spirit about these instrumentals which reaches its apotheosis in the final, 10 minute piece Der Grosse Atem.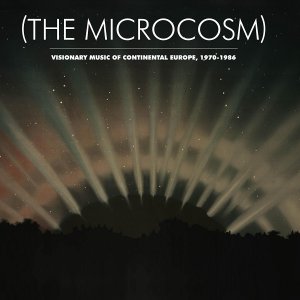 "[It] is an improvisation," she told the compilers of the 2016 double CD collection (The Microcosm): Visionary Music of Continental Europe 1970-1986 on which Der Grosse Atem appears.
"I started with a first chord and let my fingers walk over the keys. It was recorded with the KORG 3300 and today it is not easy to understand that the sounds were made while playing.
"There had to be fingers on the keys to play the melody and fingers at different buttons to change the sound.
"But these were the options that made it unique. There wasn't anybody to help. I preferred to rely only on my own inspiration."
The CD compilers further asked her if the piece described a story, as it seemed to.
"More than 30 years ago, the universe was still more a mystery than it is today. While playing Der Grosse Atem I felt like floating in this universe.
"I recommend listening to this piece using headphones, lying on your back, keeping your eyes closed.
"By the end you may have lost contact with the ground."
And then shortly after the release of Deutsche Wertarbeit, everyone lost contact with Raukes who simply disappeared from the music scene.
"Well, in 1973 I got married and wanted to have a family,".
"My sons were born in 1976 and 1978 . . . [and] after Deutsche Wertarbeit I retired from the music business in order to take care of my family. That meant finding a normal job. I sold all my instruments and lead a normal life without any music."
Fortunately her sole album is available on iTunes and Spotify (the latter has all the tracks except Der Grosse Atem) and so we can fold back time and hear one of the more gentle, if still somewhat generic, albums of cosmic prog on the intersection of Krautrock, ambient, New Age and minimalism.
And Dorothea Raukes was not entirely lost to music after Deutsche Wertarbeit, although her more recent work has taken her back to the world she started in.
After she divorced and her sons became adults she studied church organ, classical singing and conducting and currently works as an organist and conductor of a number of choirs in the Westerwald region where she lives.
"I am very happy since I can use my knowledge of classical music and rock and pop. And I've started to compose again.
"There are concrete plans for a Deutsche Wertarbeit II in 2017."
The compilation (The Microcosm): Visionary Music of Continental Europe 1970-1986 is on Light in the Attic, available in New Zealand through Southbound.
For other articles in the series of strange or interesting characters in music, WE NEED TO TALK ABOUT . . . go here.