Graham Reid | | 3 min read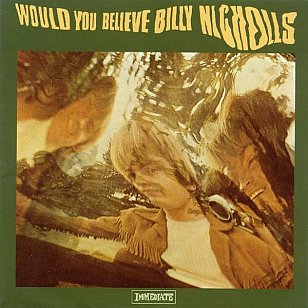 In the second part of his 2002 autobiography 2Stoned, Andrew Loog Oldham – manager and sometime producer of the young Stones, founder of Immediate Records and more – wrote about the profound impact the Beach Boys' Pet Sounds had on him.
He had managed the Stones through the madness of those early years when they were being belted by the British media and the Establishment, and Oldham was still only 21 when he heard Pet Sounds in '66.
It changed his life "for the better".
"It enhanced the drugs I was taking and made life eloquent and bearable during those times I set down in London and realised I was barely on speaking terms with those who lived in my home and understood them even less when they spoke – that's when Brian Wilson spoke for me.
"My internal weather had been made better for the costs of two sides of vinyl."
He first heard it was at his home with Paul McCartney while they shared joints and played the advance tape over and over.
Both went away inspired, McCartney realised the Beatles had to up their game (hence Sgt Pepper a year later) and Oldham . . .?
Well, he decided he needed to record his own Pet Sounds.
Except he couldn't sing or write songs so . . .
Oldham however had his own label and the "Andrew Oldham Orchestra" (whose version of the Stones' The Last Time the Verve famously sampled to their cost) so he could actually make the English answer to Wilson's airy West Coast pop actually happen.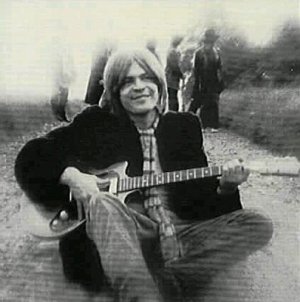 On his books at Immediate – alongside bands like the Small Faces – he had the young songwriter Billy Nicholls whom he set to work writing breezy songs which would become the '68 Nicholls album Would You Believe . . . without a question mark.
Unlike its inspiration it rose with barely a trace because of the label's financial difficulties – there were just 100 promo copies sent to radio and press apparently – and so it was never given any real release, until three decades later when Nicholls put it out on his own label.
The best known song off the album – which appears on Spotify – is London Social Degree (one for acronym spotters) but all the songs are available on iTunes these days on the Nicholls' album Selected Hits, but they aren't in the sequence on the original album.
Still, you can download and shuffle them into the album Nicholls and Oldham intended . . . and it isn't bad.
It isn't Pet Sounds of course – in places its more like the Association, in others like the soulful rock-psychedelia of the Small Faces – but you suspect of it had come out it might have been reasonably popular.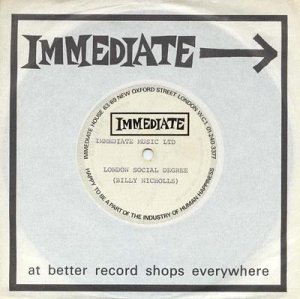 It certainly captures some of the orchestrated dream-pop of the period and has an impressive roster of session musicians on hand: various Faces (Steve Marriott, Ronnie Lane, Ian McLagan, Kenney Jones); John Paul Jones later of Led Zeppelin on keyboards and co-arranging with Arthur Greenslade; Nicky Hopkins and Caleb Quaye on keys (Stones and Elton John's early band respectively); Fifties rock guitarist turned studio player Joe Moretti . . .
You can hear Marriott's distinctive vocals on the chugging title track (which owes more to I Am the Walrus and the Small Faces Lazy Sunday than God Only Knows perhaps) and although very little rises to the heights of Pet Sounds the songs are not without interest.
Jones and Greenslades' arrangements for horns, baroque-pop horns and keyboards (very Left Banke), the multi-part vocal harmonies by Nicholls and Jones' dextrous bass all make for a coherent work.
The album also reminds again of how much British psychedelic music was driven by different traditions (brass bands, pastoral classical music, music hall singalongs, strings as on the poppy Daytime Girl) than electric guitars which were so prominent in America at the time.
Guitars appear only incidentally on tracks like Being Happy, although the sole rocking track Girl From New York leans heavily on a fuzzbox Stepping Stone riffery as filtered through Paul Revere and the Raiders/Steppenwolf which stands opposed to Nicholls' lightweight and high singing.
London Social Degree is also quite witty as it taps into the acid culture of the era: "Yes, I went to school when I was a youngster but you can keep your maths and GCEs, I have found a test that makes me think better, it's a London Social Degree . . . you will see the love that makes you feel better".
In keeping with Oldham's idea of a British Pet Sounds there are songs here which celebrate Portobello Road (spot that tune, folks), it goes out with a long coda of backwards guitars and drums in the manner of Walrus . . . and it sounds idiosyncratically English.
So in that sense, as they say in Britain, "Result!"
There is more about Billy Nicholls and his subsequent career by Richie Unterberger here.
For more on all kinds of psychedelic pop at Elsewhere start here.
For other articles in the series of strange or interesting characters in music, WE NEED TO TALK ABOUT . . . go here.