Graham Reid | | <1 min read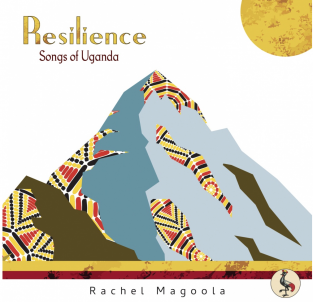 Ugandans have certainly needed to be resilient: in living memory there was the mad despot Idi Amin and subsequent disruption, the HIV epidemic, the civil war lead by the Lord's Resistance Army (more mad bastards), economic collapses and food shortages, Covid . . .
Politician Rachel Magoona has raised money for healthcare and the education of girls, and along the way has recorded half a dozen albums, this impressive, politically pointed but incredibly catchy collection of traditional and original tunes riding on local instruments and addictive rhythms.
So here are single-string fiddle, various box drums, different types of traditional xylophones, the nine-string bow harp and thumb piano, all providing the energetic but spacious backdrop for Magoola's uplifting vocals, the backing vocalists and the stories being told from different regions (outlined in the booklet).
Given how appalling life has been for so many Ugandans in recent decades, this is an exceptionally life-affirming collection of bouncy percussion-driven songs which, to Western ears, will sound more joyous pop than downbeat reflective folk.
Healing music.
A sheer delight and you could imagine DJs and samplers being all over this for those rhythms and the sound of these instruments.
Highly recommended.
.
You can hear this album at Spotify here but also but it from ARC Music here.