Graham Reid | | <1 min read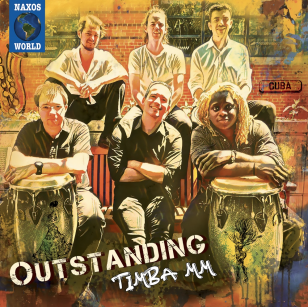 Cuban music out of Montreal, and why not?

This band of Cuban and Canadian musicians -- an eight-piece, but only six pictured on the cover, but an additional nine Cubans on the sessions – bring to a boil a boisterous Afro-Cuban/Latin sound of horns, percussion, guitars, son, samba flamenco and jazz.
Although grounded in traditions –a Yoruban prayer also here – these10 songs are originals by Cuban-raised, Canada- resident Michel Medrano Brindis who can write a dramatic ballad (Respiro) as well as slow-start atmospheric, seven-minute Cuban-prog with a spoken lyric (Outstanding Part 1).
Not your standard Cuban album but by much of this being word-driven, probably a bridge too far for non-speakers of Cuban Spanish.
.
You can hear this album at Spotify here but its is also available from ARC Music here.