Graham Reid | | <1 min read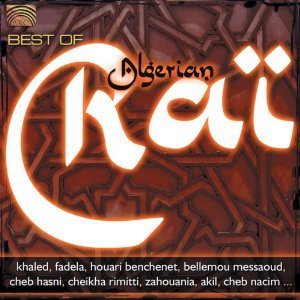 Experts in rai -- traditional Algerian popular music which has latterly incorporated rock and other Western styles -- may quibble about the title here, but certainly some of rai's most famous names are represented on this excellent introduction to this hypnotic, warm, vibrant and impassioned music.
Here are Khaled (the acknowledged "King of Rai"); Bellemou Messaoud (with Gana el Maghnaouri); the legendary Cheikha Rimitti who has been called "the Piaf of rai"; Cheb Hasni; Fadela; Akil and Cheb Aissa from the new generation, and others.
Translations aren't given, but the booklet does offer a good synposis of each artist and their importance.
Mesmerisingly woozy music.