Graham Reid | | 1 min read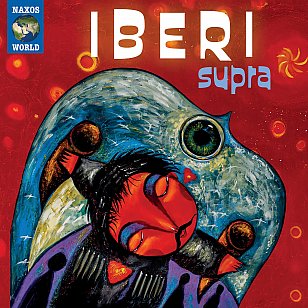 The opening piece here Kutaisi Mravalzhamieri/Blessings From Kutaisi will doubtless confirm exactly preconceptions about what an all-male choir from Georgia – led by former rugby player Buba Murgulia – would sound like: layered lines of baritone and tenor voices.
But there is also a whimsical quality in the second half which hints at a bit of humour and that should carry you through to what follows . . . which is mostly unexpected.
The ballad Mkholod Shen Erts/Only For You is a lovely song over soft guitar which sounds like a beautiful Samoan piece, you could imagine the lively Sisona Darchia and Kharatia/Goblet sung in Tonga and elsewhere you are into what we might call contemporary a cappella art music of the kind heard in a dance production or on avant-garde labels.
These songs are identified in the excellent booklet with the CD as toasts: to the Lord, the Motherland, Ancestors, Parents, Friendship, Deceased Ones and so on.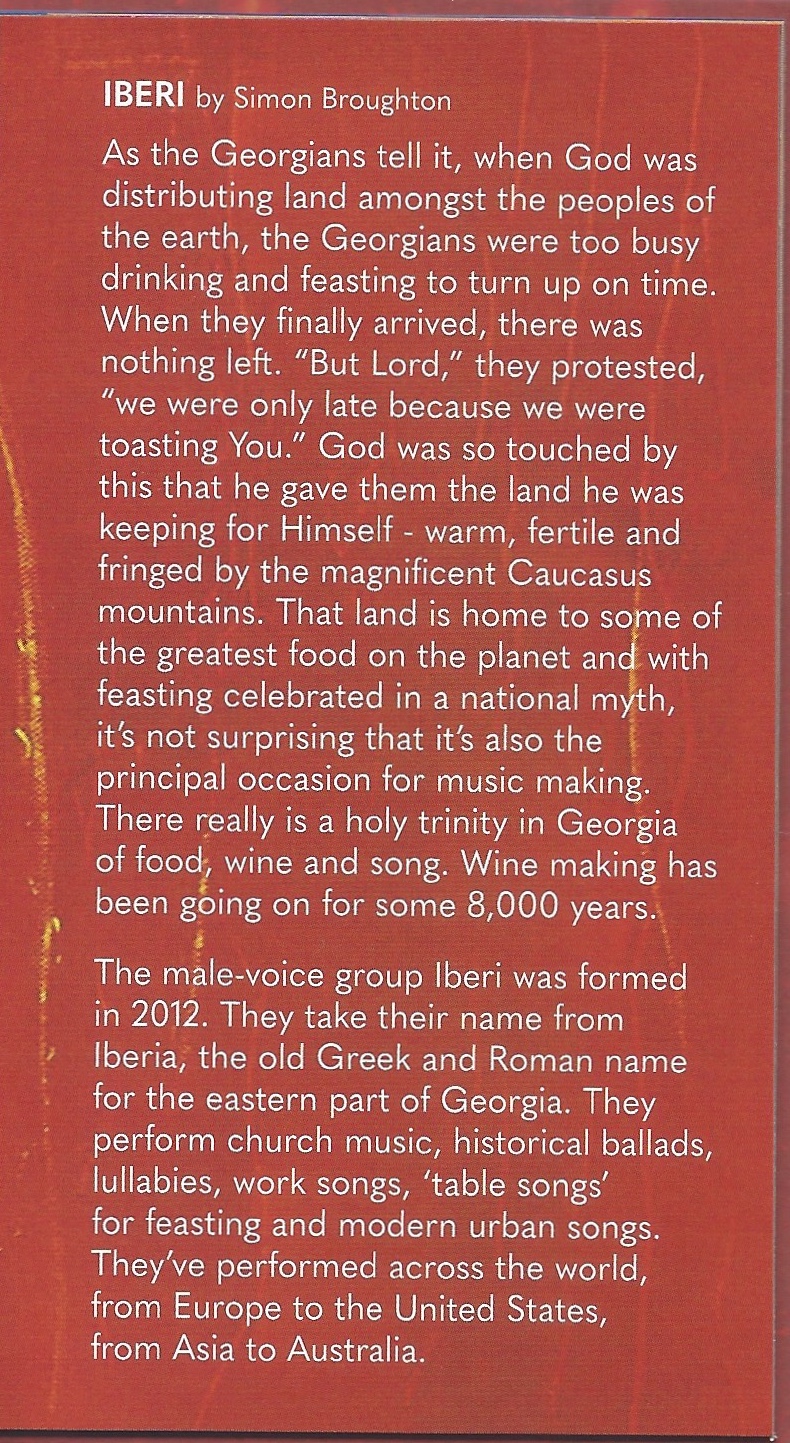 And so by turns the moods change as the polyphonic voices err to sadness, sing a lullaby or become celebratory.
Shen Khar Venekhi/You Are The Vineyard written in the 12thcentury is as holy a moment as you can imagine.
And the songs here transport you to church, a feast and a family gathering.
Elsewhere often draws attention to music which is "elsewhere" but, although we use those Pasifika and art music reference points, this album – the title means a tablecloth or colloquially a feast – could come from nowhere else but Georgia, the land legend has it was given to the people by God.
It's a good story and this is a wonderful album . . . which of course will not have wide appeal.
But it is certainly worth hearing and the liner notes offer real insight into the culture which has spawned these songs.
.
You can hear this album at Spotify here