Graham Reid | | <1 min read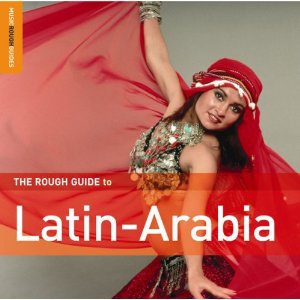 To be honest, I never knew of this musical style which is a meltdown of belly dance, salsa and flamenco. But apparently . . .
According to the liner notes on this exotic and upbeat collection the link between Arabic and Latin music didn't begin with pop chanteuse Shakira's big hit Ojos Asi but started back in the 9th century on the Iberian Peninsula (which makes sense).
Then it made its way to Cuba and the New World with the Spanish.
I guess this is what those hep cats played in the Alhambra?