Graham Reid | | <1 min read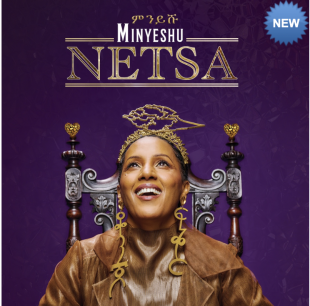 Born in the Ethiopian city of Dire Dawa, raised in Addis Ababa and studying at the Ethiopian National Theatre, this expressive singer was inspired by the sound of Mulatu Astatke and now lives in the Netherlands where this was recorded with African and local musicians on traditional instruments and horns.
There is a gently boiling Afro-jazz quality at work here when Minyeshu isn't engaging with expressive ballads, a celebration but also consideration, and unity through diversity.
The traditional instruments add a patina of exoticism but it is her hypnotically gentle and sophisticated vocals which carry much of these 10 songs.
Don't let the language barrier put you off, this is fascinating and at times comes off like the Ethiopian version of chanson.
Very tasteful.
.
You can hear this album at Spotify here