Graham Reid | | <1 min read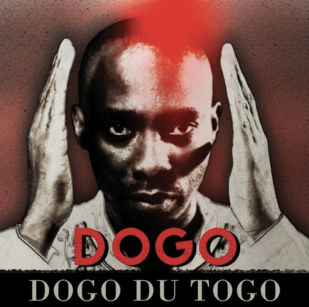 One of the many pleasures of "world music" is that it sometimes has you going to an atlas or Google just to find out "where . . ."?
Togo is a small but crowded country of about nine million between Ghana, Benin and Burkina Fasa. In colonial times it was part of what was loosely referred to as "French West Africa" and French is still the national language alongside local languages.
We needn't go into the politics because the music is more appealing, especially in the hands of Dogo who was formerly in the US-based Afro-funk band Elikeh.
Now a solo artist and back in his Togo hometown of Lome (the nation's capital on the Atlantic Ocean), he brings his mercurial guitar and distinctive vocals to material which roams freely from the voodoo-based, danceable Adze Adze to juju-like guitar on the gentle groove of Zonva written for his newborn son.
Needless to say, there is politics here (albeit in his native language) but even so there is a warmth to the music (Obligation) and this is very much the sound for the summer days to come.
Adja with the woman singer Elinam is especially beguiling.
Mesmerising music from a name which is probably new to many and a place we rarely think about in the West.
.
You can hear and buy this album at bandcamp here