Graham Reid | | <1 min read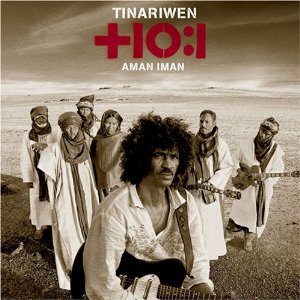 The previous album Amassakoul by these extraordinary musicians and desert tribesmen from the southern Sahara was one of the Best of Elsewhere 2006 and turned up in quite a few critics picks of last year.
If anything, this album -- dense, driving, intense, poetic and shot through with mercurial, stinging guitar work -- is superior to Amassakoul.
Those mesmerisingly repetitive rhythms are still there, but guitarist Ibrahim Ag Alhabib has taken a great leap and now provides barbed wire lines which are as ancient as Mali but seemingly also grounded in Son House and Jimi Hendrix.
They sing of the politics they have endured (three of them were boy soldiers in Ghaddafi's army), the beauty of the empty desert, the need for peace, and from the deepest places in the soul.
The list for Best of Elsewhere 2007 starts with this one.
Absolutely essential.