Graham Reid | | <1 min read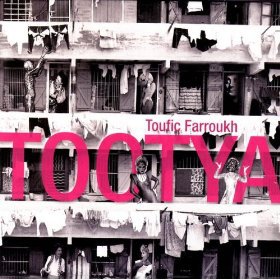 World music purists will moan that there is very little "authentic" about this album by Lebanese saxophonist Farroukh and they may well be right: the sessions in Paris doubtless account for the slightly synthetic and polished quality, and the clubland feel of some tracks. But . . . .
With the core of the recordings seeming to have been done in Beirut that might account for the swooning violins, the presence of Samir Siblini on ney (Egyptian flute), some fiery oud playing, and singer Rima Khcheich who is the star on the few songs she appears on.
Yep, there are bubbling synths, some dancefloor-directed material and so on, but that doesn't really detract from the woozy and exotic charm of this one, or the jazzy mood in places.
It's pretty damn good. (Don't rate the last track with rapper Moe though.)