Graham Reid | | <1 min read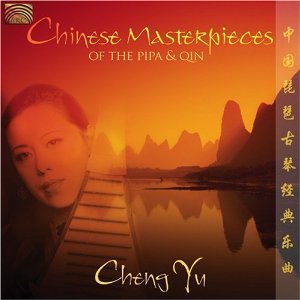 This young virtuoso on the traditional Chinese instruments of pipa and qin (the former like a lute, the latter an unfretted seven-string zither) has been hailed for her deep understanding of the instruments and for reviving the art by using a recreated five-string pipa which had not been heard since the 8th century.
She also wrote a book about her historical research into this formerly lost instrument and of unearthing music written for it.
The evocative pieces on this collection -- with titles such as Flowing Water, Flute and Drum at Sunset, and Ambushed On All Sides -- date from as far back as the 15th century. With Li Xiangting on xaio (flute) and Wang Ciheng on dizi (bamboo flute) -- and excellent liner notes introducing each piece -- this is an extraordinary immersion in traditional Chinese music with someone who brings both depth and vigour to the various pieces.
Mesmerising.