Graham Reid | | <1 min read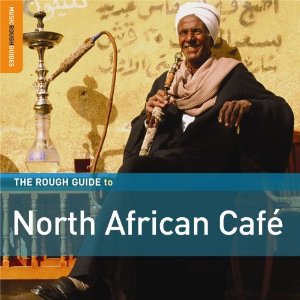 About two decades ago in a parody of Jon Landau's famous comment about Bruce Springsteen I wrote a world music column which started, "I have seen rock and roll's future, and it is North African".
By way of supporting evidence I noted rock people's love of Led Zeppelin's Kashmir and other such things, and firmly believed then -- as I do now -- that music from this region is hypnotic, exciting, sometimes incendiary (the politically-fuelled rai of Algerian exiles) and sometimes even rocks.
This typically exotic collection paints with a very broad brush: Cheb Balowski isn't a Polish Algerian but a group from Barcelona; El Tanbura are veterans of the Egyptian music scene; Madioko and Rafika are based in Paris and play a kind of Berber party music over the hook from the theme to Murder She Wrote; and Tarik is a Moroccan who brings his own North African spin to an Edith Piaf song.
So no, this isn't purist folk music but lively, cafe culture, North African pop.
It isn't the future of rock'n'roll, but it is a lot of exotic fun.