Graham Reid | | <1 min read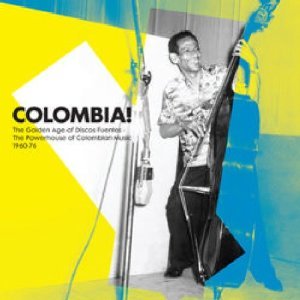 Serious ethnomusicologists could analyse this and identify all the various musical styles on display, but that would rather miss the point.
This collection -- pulled together oddly enough by the Brighton-based label Soundway -- is a sampling of tracks recorded between 1960 and '76 on the Disco Fuentes label, a Colombian record company which started recording local musicians in 1934.
So what's here is just a tiny sampler from that label and that country -- but it bristles with energy, humour, propulsive rhythms, swoon-inducing jazz, angular piano solos and stacked up horn sections, rhythmic heat . . . .
Let us hope there is a sequel -- but not too soon. It'll take quite a while to get your breath back after this one.