Graham Reid | | <1 min read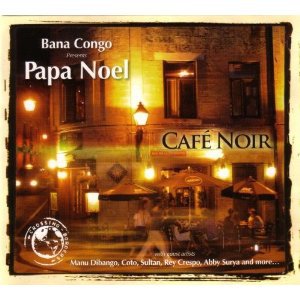 Congolese rumba (or its pop imitations) accounts for around 70% of all music bought by Africans in Africa, a measure of the impact that the touring Cuban rumba bands of the Forties made, and how pervasive their horn-driven sound has become.
Papa Noel is a veteran of the Golden Age of Rumba in the Forties and Fifites, and his guitar sound and vocals have graced hundreds of albums.
For this lively outing Noel and a Cuban band -- plus a guest cast of African musicians which includes the legendary saxophonist Manu Dibango -- settled in to a Cuban studio (with later vocals added in France) and brought together traditional Cuban styles and their own Congolese take on them in sessions which are so high on rhythmic energy and mutual enjoyment as to be infectious.
Pass the rum and get ready to rumba.