Graham Reid | | <1 min read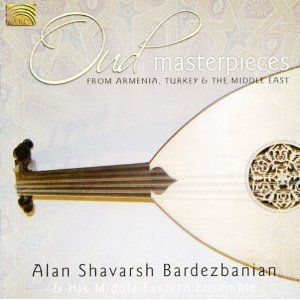 The oud -- a Middle Eastern ancestor of the European lute -- has an earthy but elevating sound and is heard from Egypt to Armenia, and in Massachusetts where Bardezbanian lives. While a student of composition at Berklee in Boston, he held down a gig playing in a Greek taverna, which accounts for the broad reach of this album: from his Armenian heritage to Greece, Bulgaria to Turkey.
The upbeat tracks sound like the prelude to some serious plate-smashing, but the real gems are the more brooding numbers and the romantic songs.