Graham Reid | | <1 min read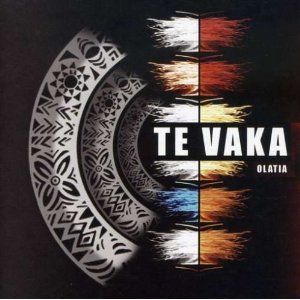 This formerly Auckland-based and socially-conscious group have now relocated to Australia, but Te Vaka rarely played in New Zealand anyway. Theirs was always a bigger calling and they spend much time at world music festivals or in the Pacific where their emotional heart remains.
Singer-songwriter Opetaia Foa'i has a real gift in bringing together traditional songs and contemporary pop styles (the man writes what should be hit after hit, but radio doesn't play them) and while there is considerable Pacific warmth in the music there is also a sadness is many songs for what is being lost in this region.
He writes mainly in the language of Tokelau, where his father is from, and sometimes in Tuvaluan and Samoan, and his subjects are about environmental issues such as global warming, or the the need to take care of culture in the face of political and social pressures.
On this, their fifth album, Te Vaka confirm they are the most important voice out of the broader Pacific region and that multi-instrumentalist Foa'i remains a potent songwriting force.
I don't much like the spoken bit by the child in Ki Te Fakaolatia/To The Rescue, but that seems a minor complaint in the face of this typically excellent album.
Te Vaka won best group and best album for Olatia at the 2008 Pacific Music Awards held in Auckland.