Graham Reid | | <1 min read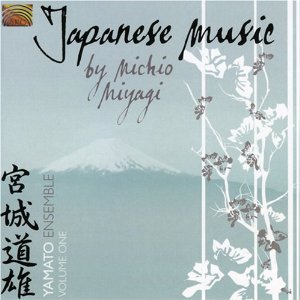 Although he lived in the first half of the 20th century, the famous Japanese composer Michio Miyagi -- whose works are featured here -- actually belonged to a much older world.
He wrote in the tradition of the Edo Period of the 17th to 19th centuries (although he assimilated some post-Edo influences). His popularity and prodigious output made him one of the country's most highly regarded and popular composers. And even those whose ears are more attuned to Western styles can hear why in these pieces which are elegant and poised, and have a sense of romanticism about them.
The Yamato Ensemble -- playing koto, traditional flutes, and with soprano Mika Kimula -- offer respectful yet warm, and sometimes lively, treatments of the seven pieces here, the final being the 15-minute Springtime in Korea which is as evocative as the title suggests.