Graham Reid | | <1 min read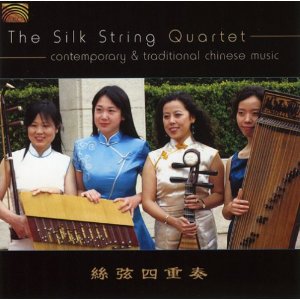 This London-based group includes Cheng Yu, who previously featured on Elsewhere with her lovely solo album of pipa (lute) and qin (zither) music.
She has a command of both instruments and here (playing pipa) with Sun Zhao on zither, Hu Bin (erhu/fiddle) and Zhou Jinyan (Chinese dulcimer) she delivers lively traditional tunes alongside evocative contemporary works.
As always titles tell some of the story: Waterscape Silhouette; Autumn Moon Over the Still Lake, In That Remote Place . . .