Graham Reid | | <1 min read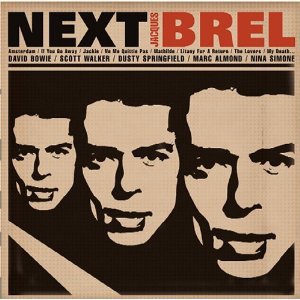 The music and lyrics of Jacques Brel (1929-78) have seduced dozens of musicians down the decades, notably Scott Walker, Leonard Cohen, Nina Simone, Dusty Springfield . . .
Actually just about anyone who appreciates his melodramatic darkness. Brel wrote and sang of street people, love and loss, was reflective or angry, romantic or satirical. He left a huge body of work for others to pick through.
And people still do: among the big names here (Dusty, Scott, Bowie, Dionne, Nina, Divine Comedy) is Emiliana Torrini, the half-Icelandic/half-Italian singer who has been adopted by a British audience and here takes on the challenge of not only Brel but others such as Dusty Springfield and Nina Simone who covered the Brel classic If You Go Away.
It is an uneven tribute, as most tributes are, but for more on the remarkable Jacques Brel see the tag.