Graham Reid | | <1 min read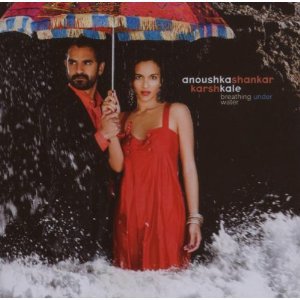 This soundtrack suffers only major drawback in my book: the presence of Sting on the song Sea Dreamer.
Is there a more irritating singer on the planet?
(Yep, the yelper in Yes. The screacher in Supertramp . . . )
The rest of the album is a gentle infusion of sitar and global cultures, has Shankar's sister Norah Jones and her dad Ravi helping out, and effects an interesting marriage between sweeping melodies and beats.
It's not exactly East meets West (it's pretty East, but in a pop-economy way) but with Anoushka peeling off some ripping sitar lines, various guest singers carrying you off to transcendental places, and two pieces at the end conceived by Ravi, this is a swirling journey which stands on its own merits outside the movie (whatever it might be about).
Anoushka Shankar -- who trained as a sitar player under her father from the time she was eight -- is interviewed at Absolute Elsewhere (see tag).