Graham Reid | | <1 min read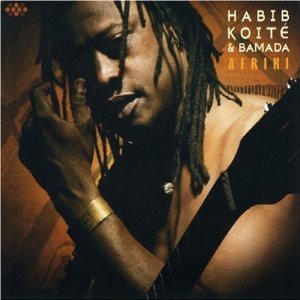 Music from Mali doesn't come much more mesmerising or mellow than this consistently laidback series of songs by one of that country's most inventive and musically curious griots.
For this album, recorded on three continents, Koite typically drew on Mali's regional styles -- although most listeners (self included) won't be attuned to these nuances: what we hear is a collection of gentle songs underpinned by ticking percussion, waves of rippling guitar, a pulsing bass and soft choral support.
This a repeat-play item as the sounds and Koite's undemanding but enchanting vocals wash over you.