Graham Reid | | <1 min read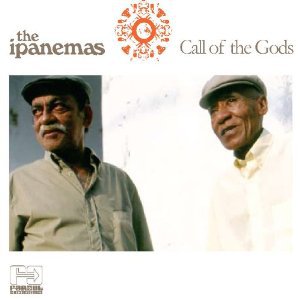 You would have thought that the high-profile 2006 album Samba is Our Gift by the Ipanemas from Brazil would have kick-started a whole samba/Afro-Brazil movement much like the Buena Vista Social Club album did for Cuban music.
After all, many of the elements were the same: the Ipanemas (drummer Wilson Das Neves and guitarist Neco) were elderly gentlemen who had been professional musicians for over 40 years, they were still feisty characters who had never lost the gift, and they made music which had a woozy seductive quality.
As the sole surviving members of the original Ipanemas of the 60s they also had stories to tell -- but best of all when they got together to record Samba is our Gift (their third comeback album since 2001's Return of the Ipanemas) they conjured up magic once more.
This (sometimes) beautifully orchestrated album follows in the same path and although there are a couple of flat spots you cannot help but be charmed by this slippery, exotic and warm outing -- yet another in their on-going comeback trail.