Graham Reid | | <1 min read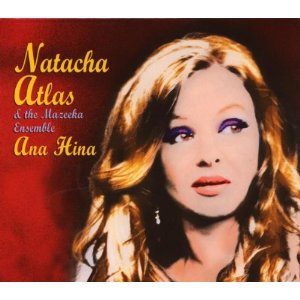 The great Natacha Atlas first came to my attention two decades ago when I was in England and she was guesting on albums by TransGlobal Underground, a multicultural London-based outfit that brought together trip-hop, techno, Middle Eastern and Indian sounds.
Anything with Atlas employing her remarkable voice was an absolute winner and I subsequently followed her into many delightful solo albums.
This most recent outing -- from a woman whose background includes an Egyptian/Palestinian father and a British mother who converted to Islam, the singer herself brought up in a Moroccan suburb of Brussels and speaking five languages -- finds her once again exploring North African and Middle Eastern music with a band which includes oud, ney and accordion alongside string sections, saxophones and electric guitar.
Some of the songs are traditional, others written by Atlas and co-authors in that style, and there are some lyrics taken from diary entries by Frida Kahlo on La Vida Callada/The Unspoken Life.
This is mesmerising music and Atlas in not so much an acquired taste as a taste to acquire.