Graham Reid | | <1 min read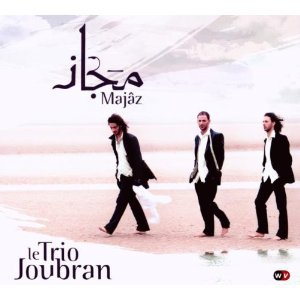 They may look like those agency-groomed opera singers you see on the back of buses -- immaculately trimmed stubble, tuxedos with ties hanging loose, brooding good looks and sultry come-hither eyes -- but put aside any preconceptions: this trio of oud-playing Palestinian brothers is the real thing.
This exotic, hypnotic and deeply emotionally album of intrumentals (save one track) will transport you to the concert halls, cafes and deserts of the Middle East as they playing original material within the traditions of music from the region.
Exceptional.