Graham Reid | | <1 min read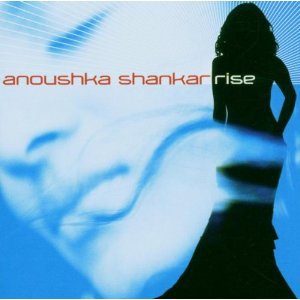 After a couple of straight (and slightly disappointing) sitar albums and an acclaimed live recording, this 2006 outing by the daughter of Ravi Shankar (one of them, another is Norah Jones) is widely considered her breakthrough.
As with her father, she here acknowledged she lived in two worlds -- the traditional East and the contemporary West -- and so incorporated instruments and styles from both.
Considered world music in some quarters and fusion in others, those labels hardly did it justice. Rise -- which she composed, arranged and produced -- was as smart an album as you could find that was not compromised by the two worlds but used them as creative foils.
There is a 2008 interview with Anoushka Shankar under Absolute Elsewhere, and a review of her June 2008 Auckland concert.