Graham Reid | | <1 min read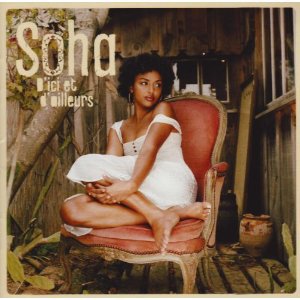 Gotta say that although the title of this one had immediate appeal for obvious reasons this Algerian-French singer from Marseilles almost lost me at "Hello".
In the first few seconds of this album she has that "little girl" voice thing going that I thought was the sole preserve of American pop singers in their late 20s (and they and their fans are welcome to it, I live in An Adult World).
Fortunately the supple beats kick in, there are Cuban influences scattered throughout, her voice has a latent power, the accordion chugs and swoons, and while she seduces with some lovely ballads and sun-soaked melodies (the beach-friendly Ma Melancolie) there is also a jazzy quality that is very appealing as she slips past notes and the grooves lay right back.
She pulls in a bit of hip-hop and chanson too, sings in French and Spanish (and a few words in English) and is a bit hard to categorise. And that's generally a good thing.
Enjoy.