Graham Reid | | 1 min read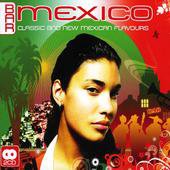 Elsewhere claims absolutely no expertise (or even much prior knowledge) in Mexican music other than what has been picked up on the long journey of life, time in the Tex-Mex territory and an open mind to the likes of Mexican Institute of Sound, Lila Downs and so on.
Oh, and having seen the film La Bamba, of course.
So we take this as we find it: and we find two 15-song discs neatly packaged in a thin cardboard sleeve bereft of helpful liner notes -- but chock full of often terrific music which heads to the tequila-soaked bar rather than a tear-soaked back porch.
The first disc is all traditional or classic sounds from the likes of various mariachi bands, Guitarras De Luna and others. But it is the second dic which has, to these ears, much more appeal.
As with just about every other country/culture on the planet, Mexico has fallen happy victim to the sounds and styles of hip-hop, techno, dance, remixing and so forth. So on the second disc you get what I take to be the sounds that pump out of some fairly riotous clubs in Mexico City from the likes of Nortec Collective, Kinky, Mexican Institute of Sound, Los Individuous and more.
It's an enjoyable melange of traditional and contemporary (Kinky sound like they've studied Paul McCartney's disco-dance Comin' Up before pasting it onto Kraftwerk-inna-cantina). This is beat-heavy music which seems to bear only passing resemblance to the culture that spawned the first disc. Internationalism is the order of the day -- unless of course you can understand the lyrics which doubtless speak of local concerns.
That said, there are few acts among those on the second disc which make me want to grab a whole album by them: but that takes nothing away from this collection being enjoyable for its own sake -- and it does provide two quite distinct moods for your bbq: the first when you are kicking back and cooking, the second when you are getting rowdy and the neighbours are starting to call noise control.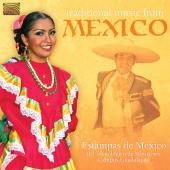 PS: If the first disc mentioned here is to your liking then this album (right) -- with excellent liner notes, a wonderful lively feel and delivered with passion and pleasure by a group devoted to spreading the traditional music and arts of Mexico, is really worth checking out.
Have a look at the blurry handheld clip of them below.