Graham Reid | | 4 min read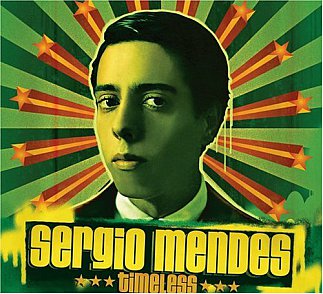 If you need further proof that you should go through your parents' and grandparents' old records it's the current revival of Sixties hitmaker Sergio Mendes.
The pop career of Brazilian-born Mendes, now 65, effectively ended in the mid Seventies. Yes, he kept touring and scored a rare revival with his Grammy-winning Brasileiro album in '92, but the man who epitomised bossa nova and martini-chic never again scaled the heights he did with his band Brasil '66.
He'd come up through the jazz and samba clubs in Brazil, played with local legend Antonio Carlos Jobim, and later recorded with jazz legends Cannonball Adderley and Herbie Mann. But it wasn't until he moved to the States permanently in the early Sixties and, through a friendship with trumpeter and record label boss Herb Alpert, that he really hit big.
And when he hit big, he hit bigger than most: his '66 single Mas Que Nada was massive and is identifiable internationally even today. The album it came from went platinum in the States.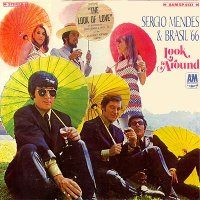 Mendes took to covering the hits of the day in a cool Latin style (the Beatles' Fool on the Hill, Burt Bacharach's Look of Love which he performed on the Academy Awards telecast in '68) and he became a much loved middle-of-the-road entertainer.
Latin was cool, and Sergio was the coolest. His album covers were kitschy and cheap looking but his band included the sultry Lani Hall (who later married Alpert) and then his own wife Gracinha Leporace.
But by the late Seventies -- despite him resurrecting Brasil '66 as Brasil '77 -- Mendes' time had passed and his was a name relegated to the history books.
Certainly some of Mendes' music from the Sixties has been widely sampled -- and Japan's Pizzicato Five and others who lead the lounge music revival in the late Nineties cite him as a major influence. And yes, Mas Que Nada featured on the Austin Powers: International man of Mystery soundtrack.
But for the most part Mendes was a man forgotten, other than by those in search of a kitsch reference.
Then enter will.i.am from Black Eyed Peas, an unashamed Mendes fan, who invited his hero to play on the song Sexy on the BEP's Elephunk album two years ago.
And now here comes Mendes' own Timeless album which will.i.am produced and hauled in the rest of the Peas, Q-Tip from A Tribe Called Quest, India.arie, Justin Timberlake, Jill Scott . . .
It's a roll call of the who's who of hip-hop and soul, and they are all there to honour the smooth sound of Mendes who is thrilled, flattered and ready to get out there and do it all over again.
He's just as surprised as anyone that will.i.am should be a fan.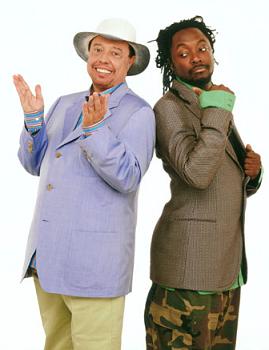 "When I first met will he came to my house and was carrying a bunch old vinyl of mine. He told me that when he was 16 in LA he went to a record store and discovered my albums and that they changed his life.
"I was really amazed, here was a kid half of my age from a totally different background and he's fallen in love with my music. A great surprise -- and then he invited me onto his album.
"It went great so I said we should do an album that would bring back the Brazilian bossa nova classics from me and he could bring the hip-hop world, and we could do something different. And he told me that was the dream of his life. The whole thing was very spontaneous and natural."
will.i.am's love of Mendes' music is undoubtedly genuine: he's on record as saying the first music he sampled as a kid was from Sergio.
Given Mendes' slippery rhythms and memorable melodies it is easy to hear the appeal for the artists who have queued up for the guest spots, but what does Mendes get from guys like will.i.am?
"I liked very much the way he approached the Brazilian song I played on his record. Behind the melody there were these nice beats and a very different rhythm. But it was such a nice song that it was a love of melody that brought us together, and his knowledge of beats and textures and arrangements. I learned a lot from him."
As a jazzman Mendes says he also respected the improvisation of rappers like will.i.am-- "it's like listening to a great jazz musician for me" -- and a bonus surprise came with the addition of old friend Stevie Wonder with whom Mendes hadn't worked with in over 15 years.
"He was recording in the same building and he heard I was there and came around. He heard the song [Berimbau/Consolacao] and said, 'Tomorrow I'm going to bring my harmonica in and play on that, give me a tape of it'.
"We were ecstatic, it was such a great coincidence."
Mendes says while the release of Timeless has brought renewed attention to his long career he has always been making a good living -- he has a back-catalogue of almost 40 albums, although recorded only one in the Nineties -- and he sees healthy royalty cheques regularly.
He still tours with his young band -- Japan every year, regular concerts in Europe and across the United States from Las Vegas lounges to clubs in New York -- and is looking forward to celebrating 40 years of Brasil 66 with a show at the Hollywood Bowl.
He can't help being delighted though at finding a new audience -- ever the businessman, he notes the album is number five on the charts in Italy, nine in Brazil and has been released in Thailand -- and is especially pleased that the kick-off track is a hip-hop reworking of his old standard Mas Que Nada.
"That song is so important to me, it was my first hit and kids in clubs now are dancing to that the same way kids did 40 years ago. It is bigger than The Girl from Ipanema -- which I love -- but it had no lyrics, only sounds that you can chant in any country anywhere in the world."