Graham Reid | | <1 min read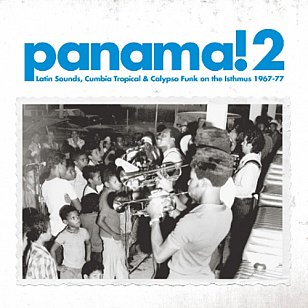 The geographical location of Panama is probably clue enough to second guess the sounds on this collection of late Sixties to late Seventies material: Panama has as its neighbours the Caribbean and Latin America, and each of those vast and musically diverse regions felt the influence of Spanish, Portuguese and African musics.
And of course Panama could hardly be immune to the pop, soul and funk from America by this time.
So here is a well-annotated 20 track collection of mostly up-beat, percussion-driven and horn splattered tropical music, sometimes with a colouring of wah-wah guitar, often referring to the jazz orchestras of the Forties but just as likely to have a James Brown funk or smooth soul feel. Or a bit of salsa.
It's a marvellous melange (as the clip below will attest) and should have wide appeal, especially once the weather gets warmer. Play this now and take off the winter chill, or put aside for the summer days and wine and sunshine.
Could Panamaniam music be the "new Cuban"?