Graham Reid | | <1 min read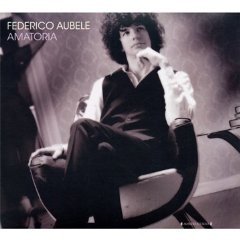 This New York-based Argentinean singer-songwriter goes straight for the heart with barely sung ballads which ride gentle electronica soundbeds and acoustic guitars, with soft vocals (and some lady guests).
It sounds lightweight to the point of vapid to my ears, and I dislike this as much as I did his Panamericana album of a couple of years back which I never even bothered with at Elsewhere.
Dull, self-satisfied lounge music. This has been a consumer warning.