Graham Reid | | 2 min read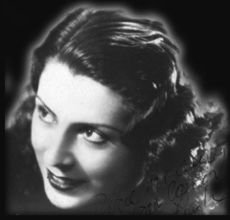 Sometimes it is possible to feel some sympathy for the aging Rolling Stones, and not because they are aging -- but because that has become an issue. It must be extremely tedious for Jagger, Richards, Watts and Wood to see in just about every article written their ages added up to some collective number, as if that had something to do with their ability to make music.
In many cultures outside of rock'n'roll -- be they ethnic or musical -- age is to be respected and it is presumed that most musicians will only get better as they go.
It seems curious that many of the same people who jibe at the Stones rushed to embrace, for example, the Buena Vista Social Club septuagenarians. In France an aging chanson singer is often more highly regarded than a young one, and the wisdom of many cultures says that the longer you've lived the more emotional depth and resonance you can bring to your art.
It makes sense.
The great Nelly Omar of Argentina has, at the time of this writing in September 2009, just celebrated her 98th birthday and her most recent album La Criolla, came out just two years ago. I don't think too many Argentinians would have laughed at that.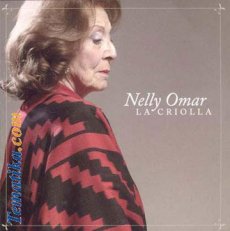 Omar -- real name Vattuone Nilda Elvira -- had been a movie actress in her time and her regal bearing on the cover of La Criolla suggested a woman who had never lost her dignity, or in hard times had been able to disguise the pains.
And her life wasn't easy: she was born into a middle-class Italian farming family in 1911 (her father met the great Carlos Gardel however and brought him to the house when Nelly was a child) but after her father's death the family were impoverished and moved to Buenos Aires. Nelly was 11 and three years later was working in a factory.
She auditioned for a radio show and won a small part as a singer, she and a sister started singing in milonga and halls in her late teens, and although she was hailed in clubs didn't start a recording career until '46.
She was dubbed "Gardel in a skirt" (which she took exception to), was helped in her career by Evita (also a B-grade actress) who admired her singing, and although never a Peronist as such she sang at rallys for Juan and Evita. Subsequently she paid the price for that when the military government came to power in '55.
Omar lost her apartment in Buenos Aires and her employment, so when she was made an offer of work in Uruguay she took it. She later moved to Venezuela, but in the late Sixties started appearing again on television in Argentina where an older generation re-embraced her and a younger one began to recognise the depth of her talent.
She moved back to Buenos Aires but lived quietly, sometimes appearing in small clubs -- but the myth around her grew and since then she has recorded and performed widely, and confirmed her reputation as one of the finest tango and folk singers of her generation.